Potato dipped in spinach gravy
Potato dipped in spinach gravy
or
Crunchiness of the potato and balancing taste of spinach gravy makes this dish a special addition to your appetizers or side dishes .
Ingredients
---
---
---
Cumin Powder 1/2 table spoon
---
---
Green chilies 4
---
Oil 2 table spoons
---
---
Sweet Corn 1/4 cup
---
Lime juice 2 table spoons
---
Coriander leaves minced 1/4 cup
---
Onions chopped finely 1/4 cup
Preparation
Step 1
Dice the peeled potatoes and boil the pieces until they are 70% done . Now take a pan and oil needed for shallow frying the potatoes . When oil is ready add potatoes and fry until they turn golden brown.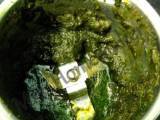 Step 2
Now take a blender add spinach , coriander leaves , green chilies (3), garlic cloves and make into a smooth paste without adding water .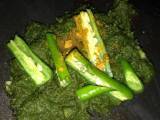 Step 3
Take a non stick pan add 2 table spoons of oil and when ready add the paste blended and fry until it oozes out oil or until it looses the raw smell.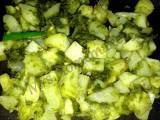 Step 4
Now add turmeric, salt , Corn,Garam masala (optional) and one sliced green chili and mix it well and let it cook for 5 minutes or until the green chili and corn gets the taste of gravy.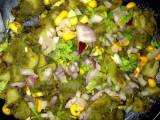 Step 5
Now add the crunchy potatoes, cumin powder and salt to the gravy and toss them well until each dice potato cube is coated with gravy.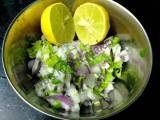 Step 6
Now dish it out and add lime juice . And garnish with finely chopped onions and coriander leaves .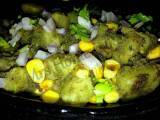 Step 7
his goes well with breads, rotis or just as a starter or a side dish , or for flavored rices.
You can directly add the potatoes without frying them into the gravy .
---
---
Related recipes
Recipes
Related articles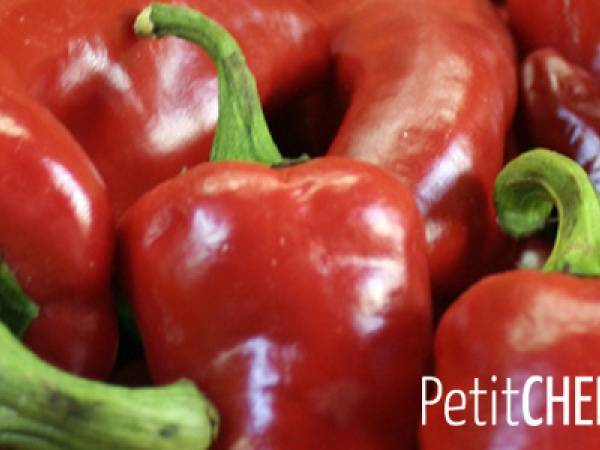 10 dishes from the Basque Country in France that you should really know