Homemade ding dongs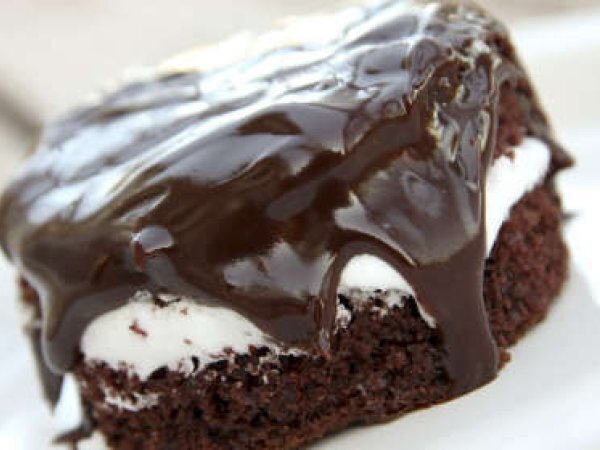 Recipe type:

Dessert

Number of serving:

8 servings

Preparation:

45 min

Cook time:

20 min

Ready in:

1 h, 5 m

Difficulty:

Easy
Ingredients
1 package (18.25 oz.) Devil's Food cake mix + water,
vegetable oil
and eggs as needed to make cake
1 (8 oz.) tub frozen whipped topping, thawed
1 pound semi-sweet
chocolate
chips
1 cup heavy
cream
2 tablespoons corn syrup
4 tablespoons
butter
, room temperature
Preparation
Preheat oven to 350 degrees. Prepare cake mix according to package directions. Spread batter into greased 11x17 inch cookie sheet. Bake for 15-20 minutes or until toothpick inserted in center comes out clean. Cool completely. Using a round cookie or biscuit cutter, cut rounds from cake. Slice rounds in half horizontally. Using a kitchen teaspoon (the kind you eat with, not the kind you measure with) put a generous teaspoon of whipped topping onto the center of one cake round. Top with the other cake round. Repeat with additional cake rounds and whipped topping. Place filled cakes on wire rack over wax paper. Make ganache by placing chocolate chips and butter into a large bowl. In a medium saucepan over medium high heat, stir together cream and corn syrup. Heat until mixture just begins to simmer. Pour hot cream over chocolate chips. Let sit for about one minute, until chocolate begins to melt. Stir mixture until chocolate is completely incorporated and mixture is smooth and glossy. Spoon ganache over filled cakes, allowing ganache to drizzle over the sides of the cakes. Refrigerate finished cakes until serving.
Questions:
---
---
Related video
Related recipes
Recipes