Kinder bueno super gourmet and no-bake verrines
Kinder Bueno super gourmet and no-bake verrines
Here we are fans of Kinder Bueno sweets... we already made the homemade spread, a cheesecake and many more recipes. So today get ready to give in to temptation with our irresistible recipe for Kinder Bueno verrines! Our secret for a perfect dessert : exquisite crunch with hazelnuts, softness with soaked ladyfingers, and to top it off, a light mousse that will make you melt with pleasure. Each bite is an absolute delicacy that will delight the taste buds of sweet tooths.
Materials
6 verrines of 3 oz (9 cl) capacity
electric mixer
bowl (or salad bowl)
piping bag (or spoon)
Preparation
Start by roasting and peeling the hazelnuts if they are not already roasted. Find our method in observation at the end of the recipe!
Then chop the hazelnuts.

Put the cream, mascarpone, bowl and whisks in the freezer for 15 minutes before using. Pour the cream into a bowl and add the mascarpone.

Add the spread and whip it all up until it forms a whipped cream. Transfer to a piping bag and chill.

Melt the milk chocolate.
Dip the ladyfingers, broken into 3, in the milk.

Assembly time:
Place 1 teaspoon of roasted and crushed hazelnuts in the bottom of each verrine. Then pour 1 teaspoon of melted milk chocolate on top.

Cover with the mousse. Place the piece of ladyfingers soaked in milk on top.

Cover again with mousse to the top of the verrines.

Then decorate the verrines: sprinkle with crushed roasted hazelnuts and plant a piece of Kinder on top! And there you are! Easy right?
You tried this recipe ?
Mention @petitchef_en and tag #petitchef
Cookware
Observations:
How to store these verrines?
You can keep these verrines in the fridge in an airtight container or covered with cling film for 3 days, but it's impossible to keep them that long without devouring them.

Can I replace the Kinder Bueno?
You can replace Kinder Bueno with another Kinder or other sweets.
Kinder: You can use Schoko-Bons, Maxi, Tronky, Country, Bueno White, Mini, Happy Hippo, and even Choco Fresh!
Other sweets: You can use marshmallow bears, chocolate eggs, Snikers, Kit-Kat and even chocolates from your favorite chocolatier! We recommend using praline milk chocolates in this case ;-)

Can I replace milk chocolate?
You can replace the milk chocolate in the bottom of the verrine with white chocolate, or with spread, or praline.

What can I replace Nutella with?
We recommend that you make your own spread, so you can adjust the amount of sugar in your dessert and completely personalize it! Our favorite spread to make this dessert: homemade Kinder Bueno spread with just two ingredients.

What can I substitute for mascarpone?
You can replace the mascarpone with cream cheese for example. It will give a saltier taste to your preparation.

Can I replace the hazelnuts?
You can replace the hazelnuts in the bottom of the verrines with roasted almonds or crushed biscuits/cookies.

How to roast hazelnuts?
Our hazelnuts were already roasted. You can do it yourself by placing your hazelnuts on a baking tray lined with parchment paper and browning them in the oven for 10 minutes at 390°F (200°C). Remove the skin by rolling the cooled hazelnuts between your hands and voila!
Photos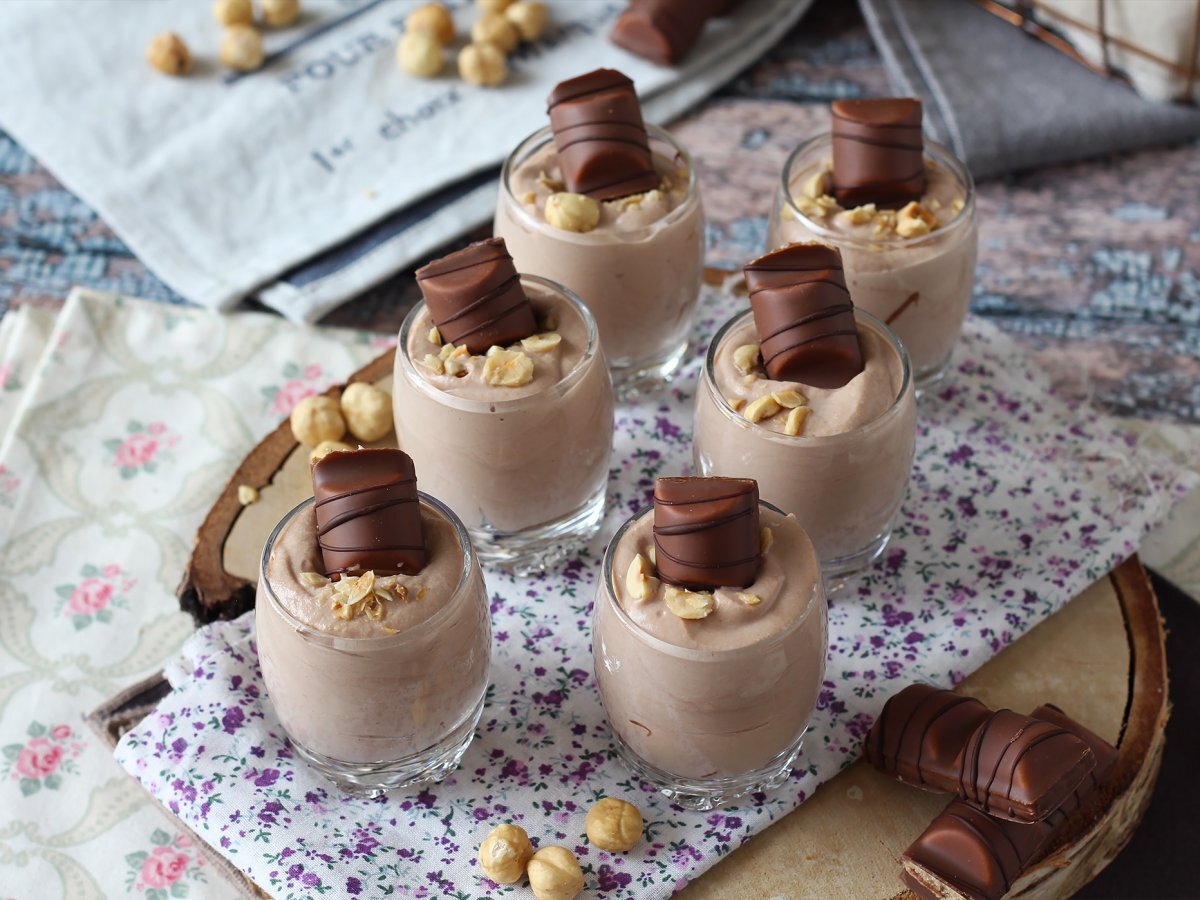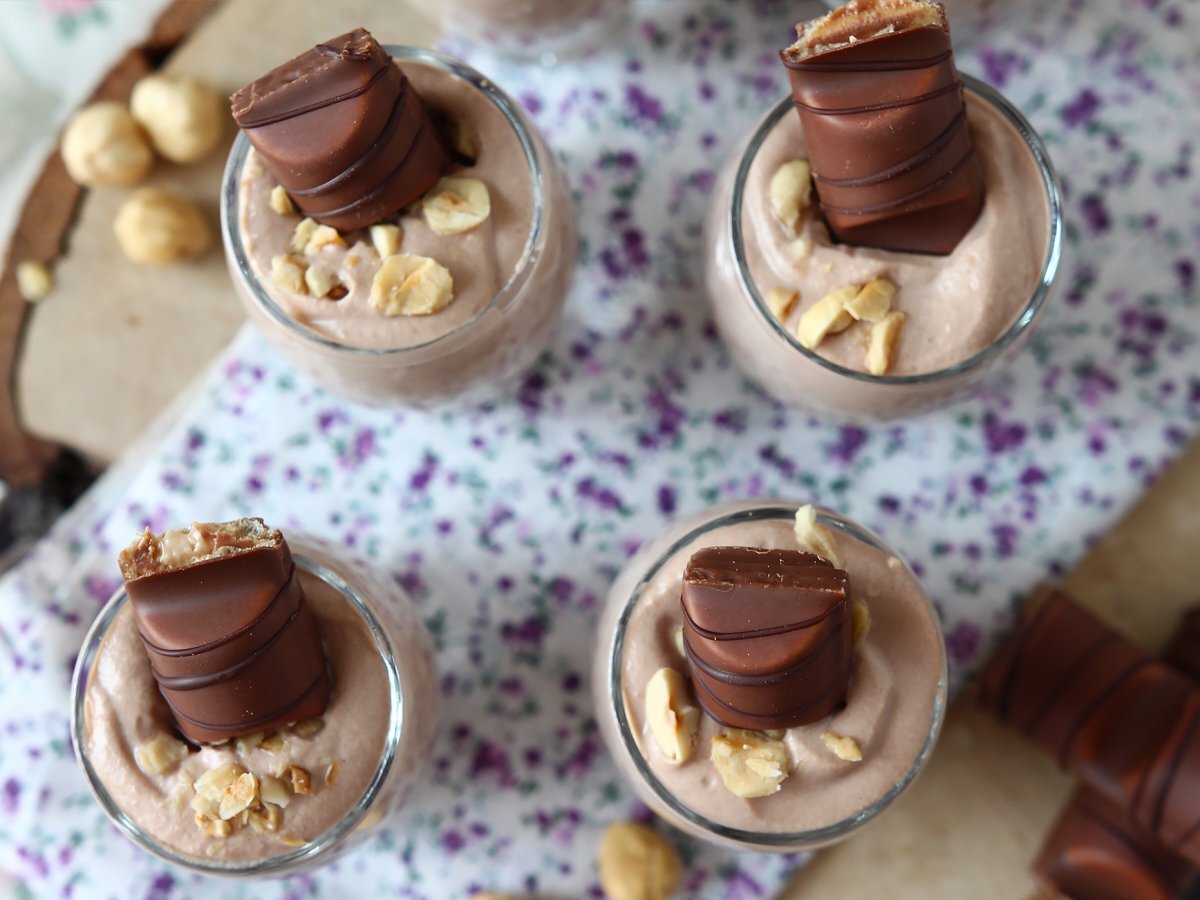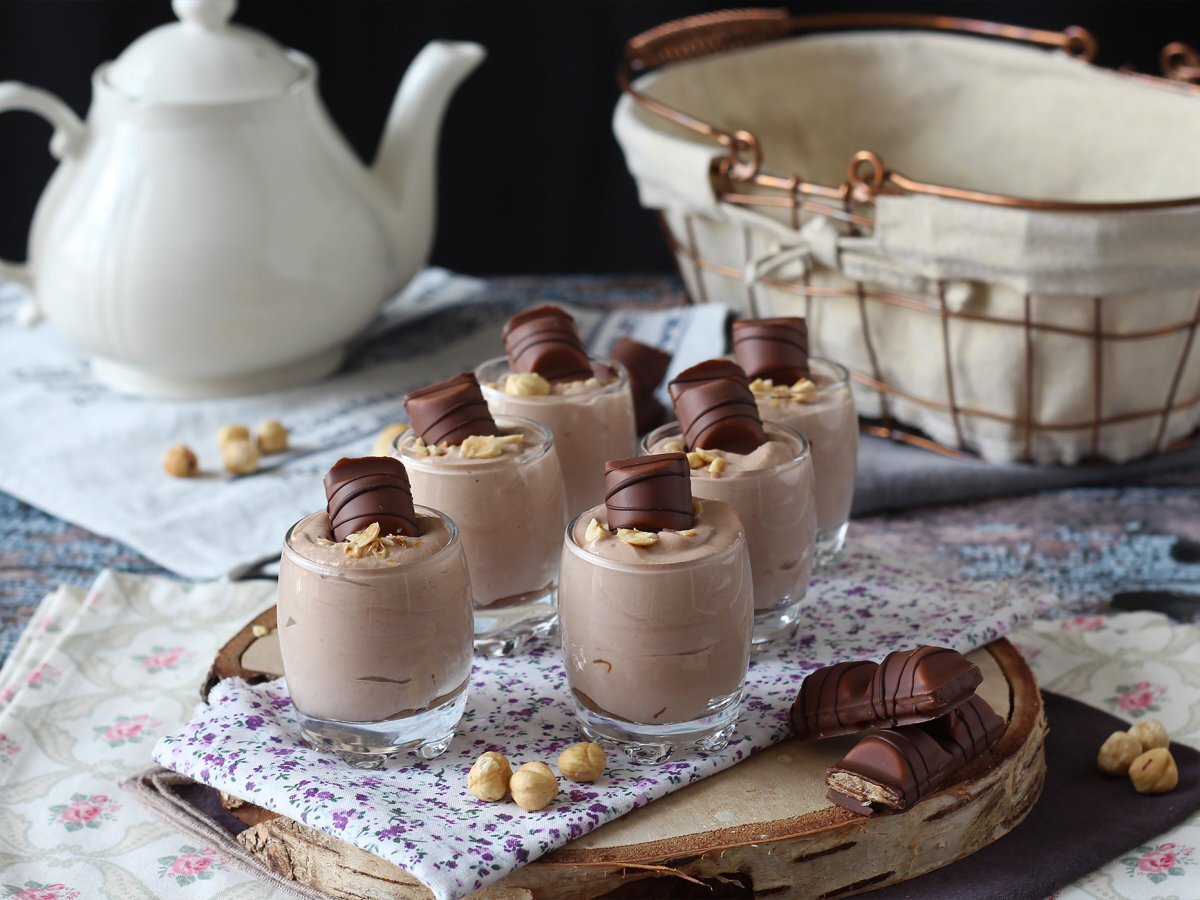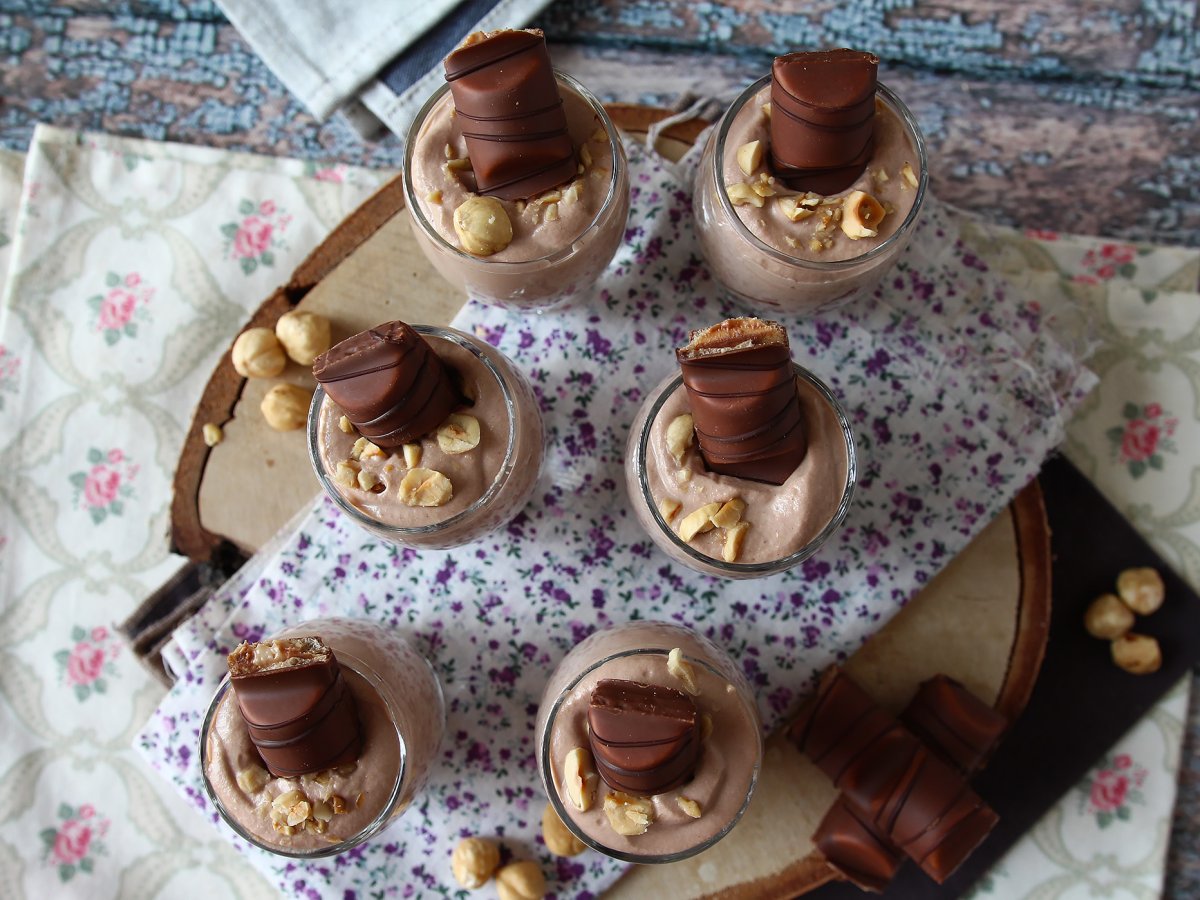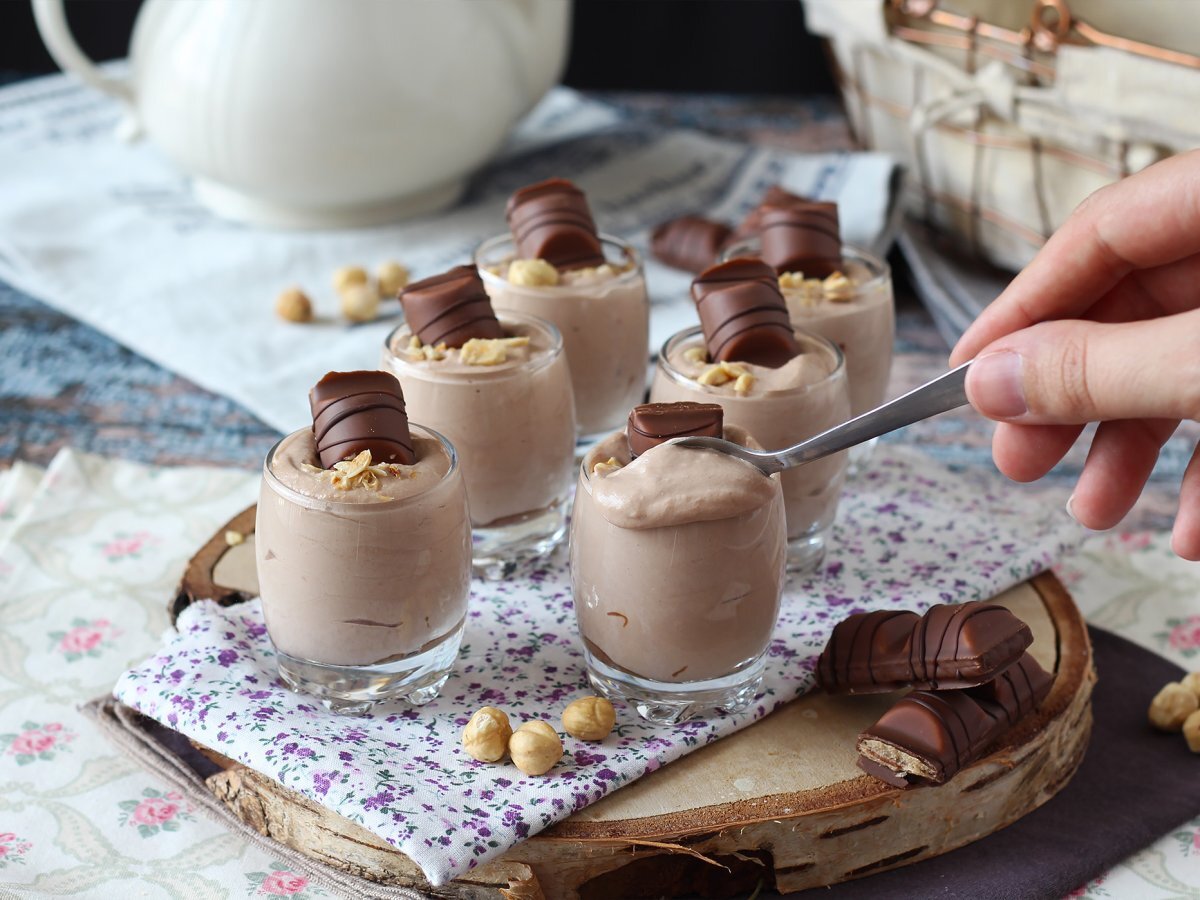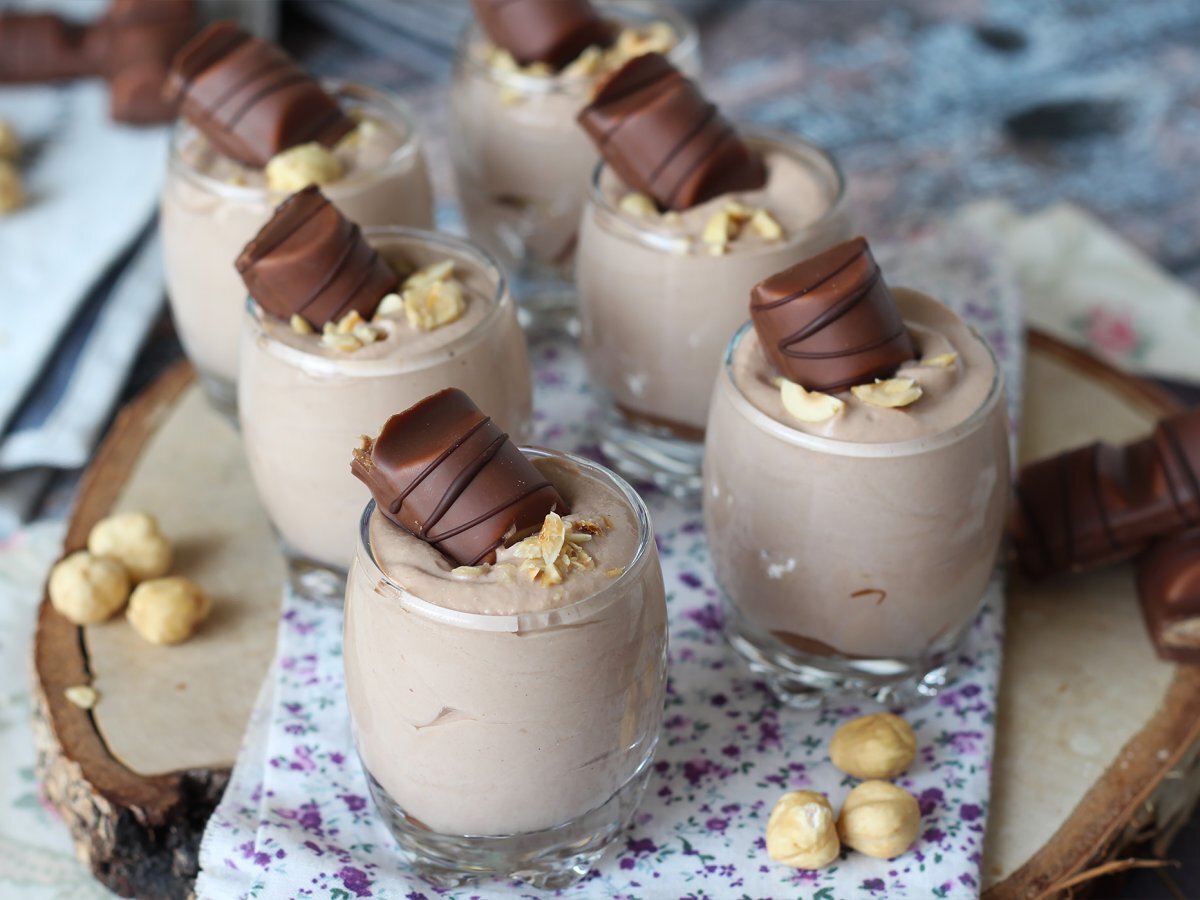 Questions:
You may like
Recipes
Related articles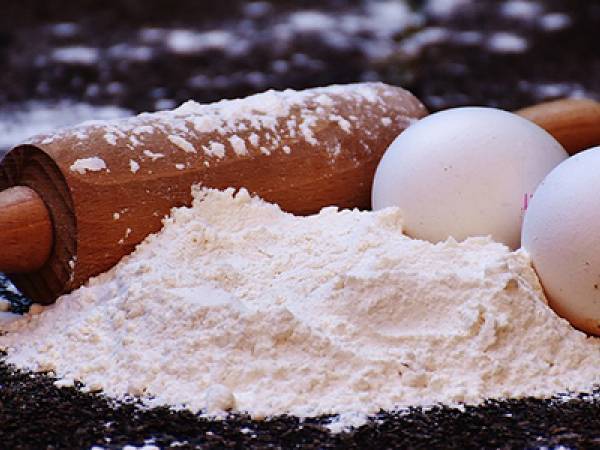 15 secrets to bake perfect cakes!

<! -- HB slmads - AD akcelo-->