Lemon cream sandwich cake: tangy cream + sweet cake equal delicious!
Preparation
Prepare the pan by lining the pan with baking paper. Sift cake flour and corn flour together, set aside. Preheat the oven to 180°C/350°F.
Beat the egg and sugar, by placing the bowl over warm water (the water temperature is about 60-70°C), until very thick and pale.
Pour the sifted flour into the egg mixture, fold to combine. Pour the melted butter into the batter and fold to combine.
Pour the batter into the prepared pan and bake for 30-35 minutes. Make the lemon cream, by putting all the ingredients except the butter into the pan and put over low heat, stir until thicken.
Take off the heat and put the butter into the pan stir until the butter melt. Place the plastic warp over the cream surface and let it cool completely.
Assemble the cake:
Slice the cake into 3 layers, spread the lemon cream cake over 2 of the cake layers, and place the last one on top. Mix the icing sugar and lemon juice together, and pour the mixture over the cake.
Photos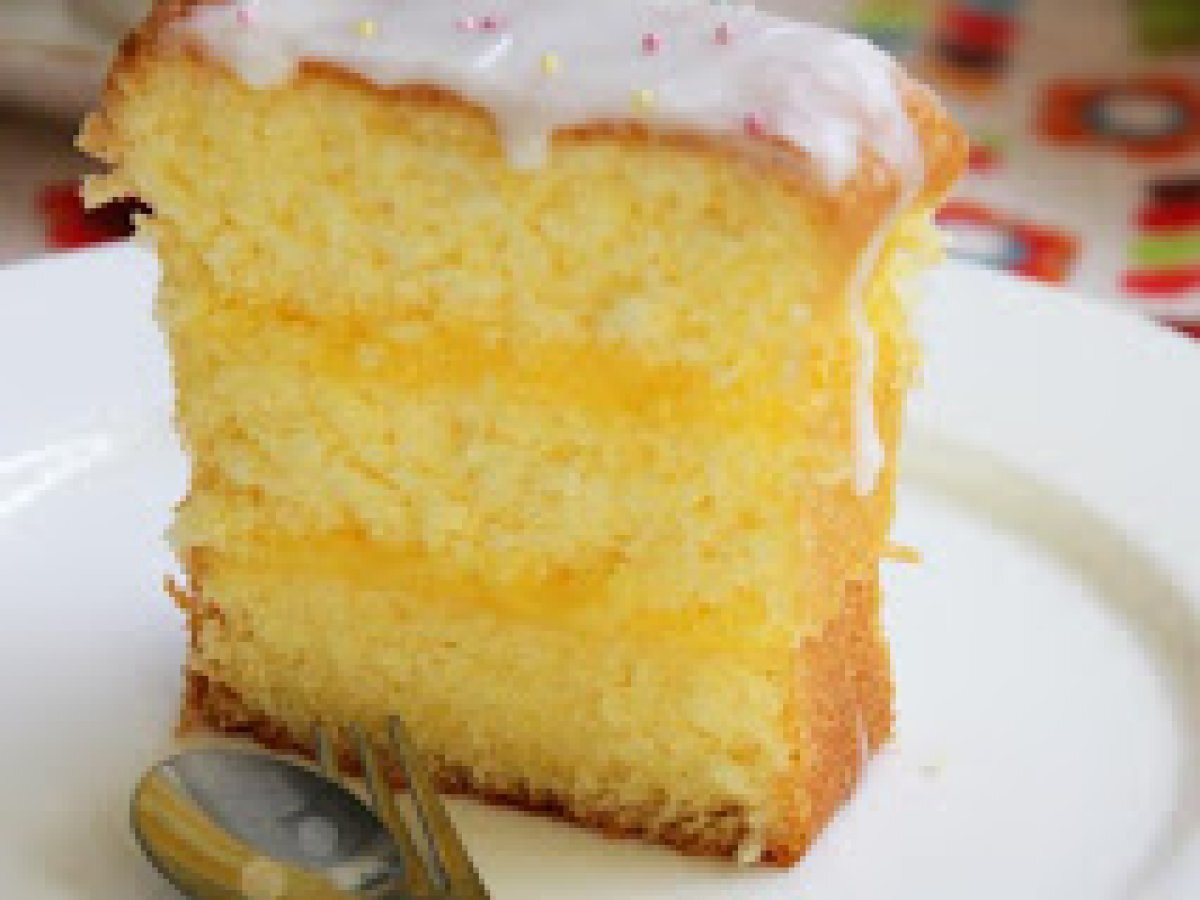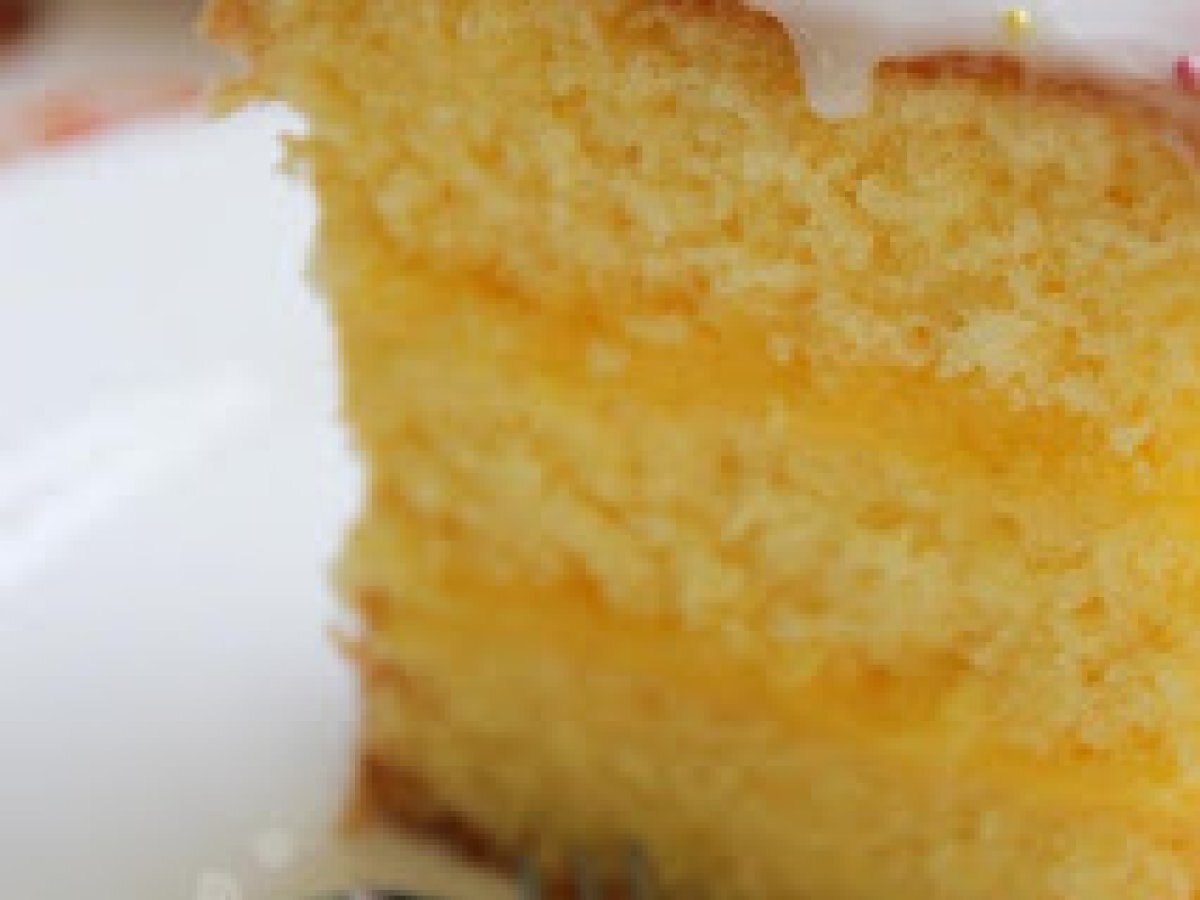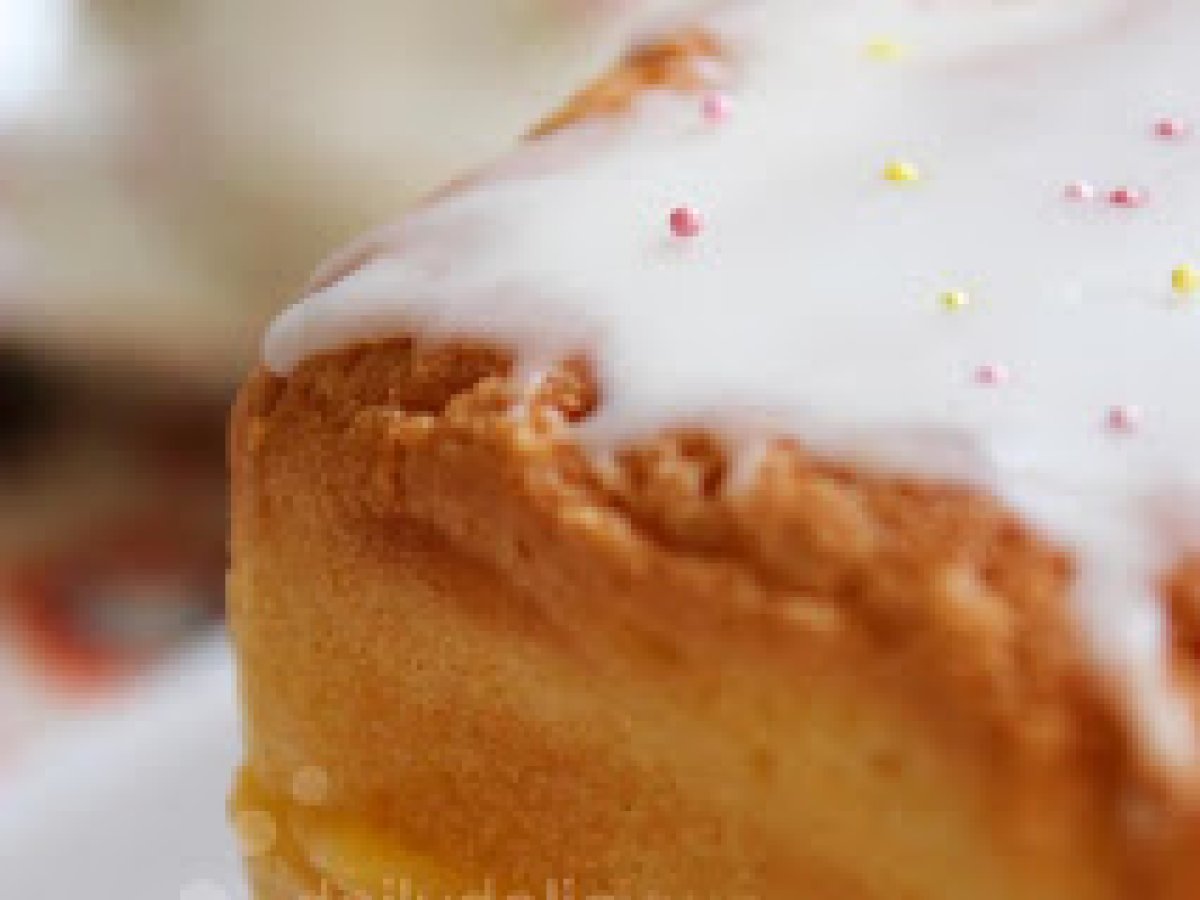 Questions:
Related recipes
Recipes