Mocha cake , a classic coffee dessert
Mocha cake , a classic coffee dessert
This classic French dessert is a sweet and light torte, with a nice coffee taste.
Materials
8 inches springform pan
7 inches cake tin
acetate plastic strip
Cooking thermometer
Electric whisk
Preparation
Take the butter out of the fridge to allow it to soften.
The sponge cake :
Using the electric whisk, beat the eggs and the sugar for 5 minutes. The mix should swell twice its size.
Sift the flour on the eggs, and gently stir to combine. Put in the greased cake tin, and bake 20 minutes at 350°F (180°C). Leave to cool down.
The syrup :
Pour the coffee and the sugar in a pot and bring to a boil. Take out of the heat and leave to cool down.
The coffee buttercream :
Put the yolks in a big bowl, and leave your whisk aside. Put the sugar and the water in a pot and bring to a boil. The temperature has to reach 250°F (120°C). If you don't have a thermometer, pour a drop of the syrup in a cold glass of water : it should fall forming a little ball.
Once the syrup reaches 250°F, drizzle over the yolks while whisking them at high speed. Keep whipping until the mix gets cold. It should be twice its size.
Then, gradually add the softened butter, while beating. Once you add all the butter, add a few drops of coffee extract, as you like.
Assembly :
Put the strip of plastic inside of the springform pan (or plastic foil). Slice the sponge cake in 3 horizontally. Put the first slice in the circle, and brush it with syrup. Then apply a layer of buttercream. Do the same with the 2nd and the 3rd slice of cake. Cover the last with what is left of buttercream, smooth the top, and put in the fridge for at least 3 hours.
Take the moka out of the fridge, then sprinkle with cocoa powder. Gently take the springform pan out, then the plastic strip.
There you are, your Moka cake is ready!
Photos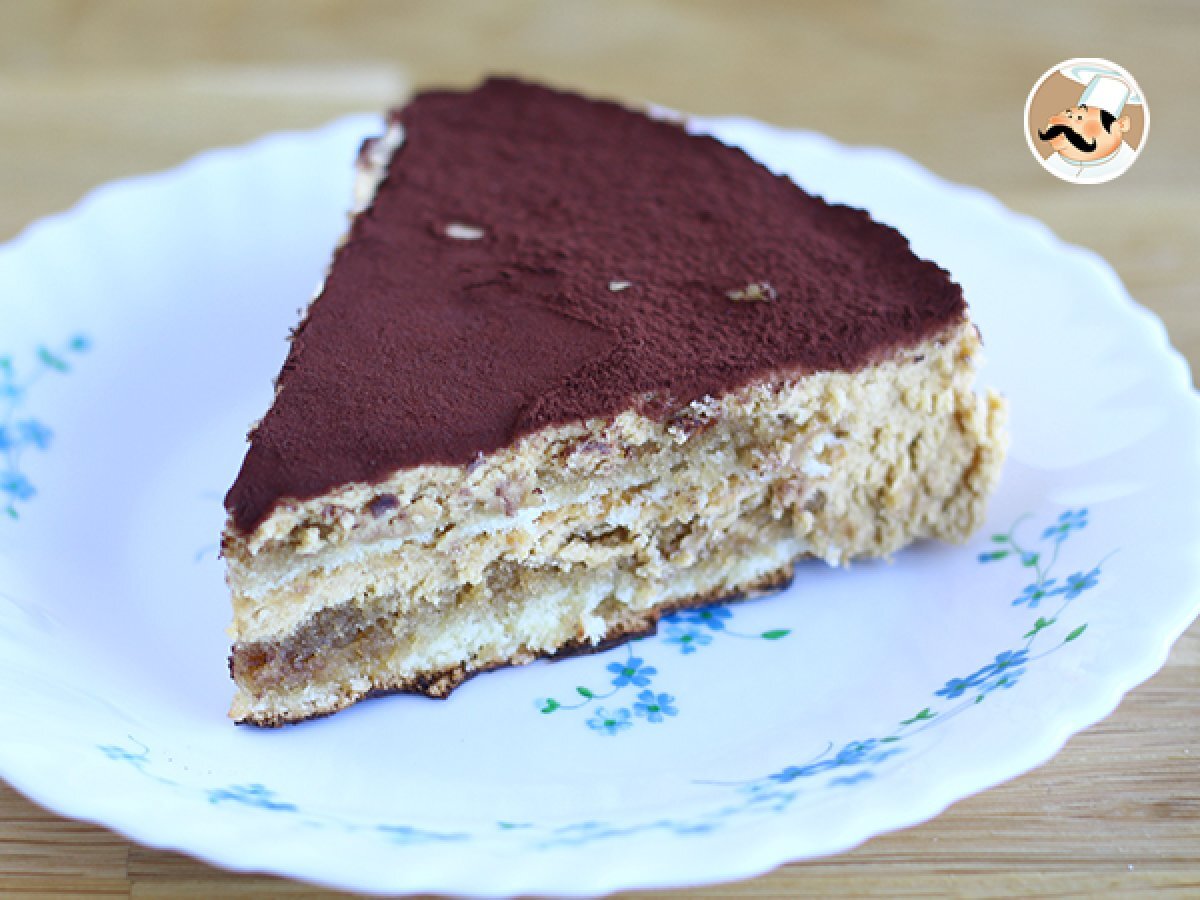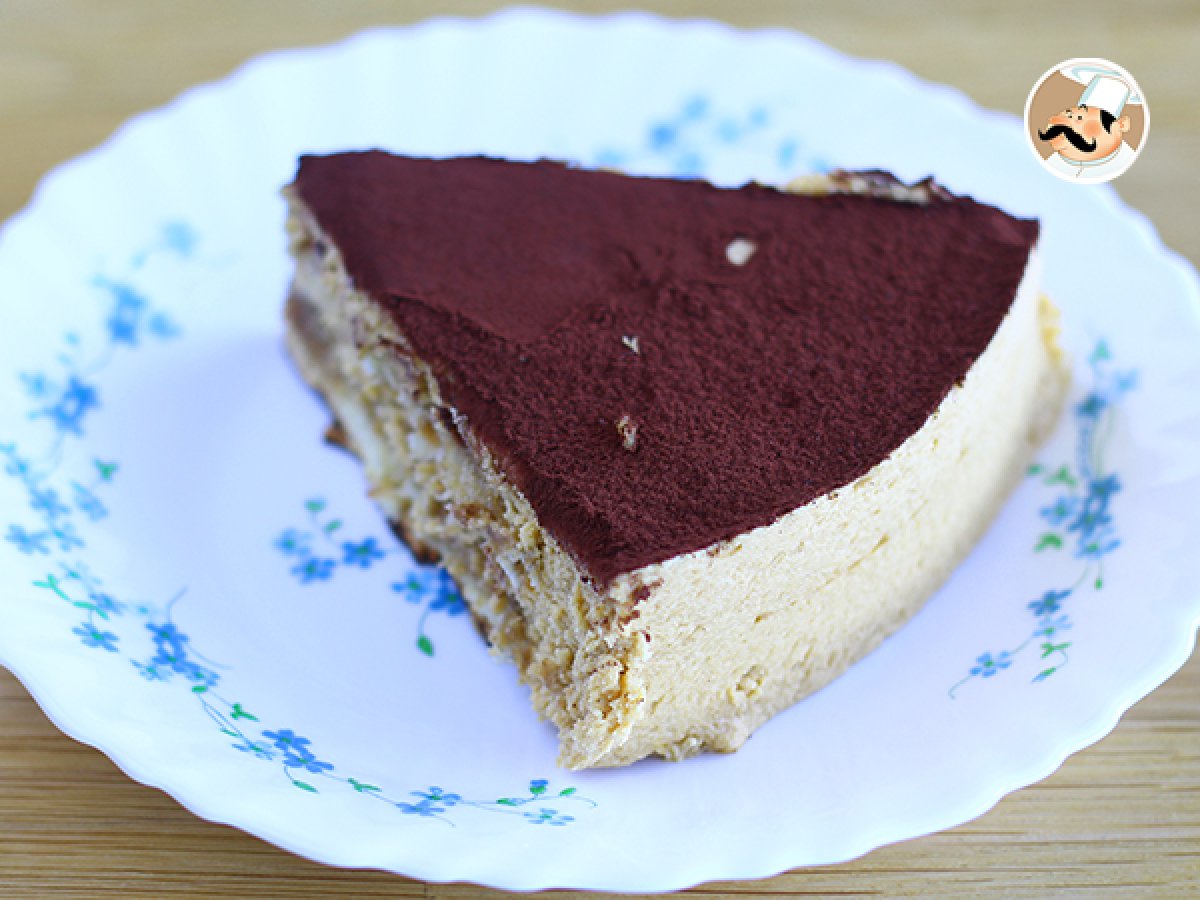 Questions:
You may like
Recipes
Related articles