Coffee cake with coffee mascarpone frosting
Preparation
For the sponge
Preheat oven to 190C. Grease and line a 6" cake tin. Sift the flour + baking powder + salt 3 times. Keep aside. Beat the eggs, coffee and sugar well with hand beater over gently simmering water till it triples in volume. A thick ribbon of batter should fall falls and holds in place for at least 5 seconds (beat for approx 10minutes). Gently fold in the sifted flour; mix lightly so that air doesn't escape.
Turn gently into tin and bake for 20-25 minutes till done. Don't overbake or sponge will be dry. Once done, remove from tin after 5 mins and leave on rack to cool completely. Cut horizontally into 2 layers.
For Filling Topping:
Whip all ingredients together until you get desired consistency. Cream should be thick and holds peaks. Adjust sugar if need be.
Assembling:
Use about 1/3 to sandwich the cake, and frost the sides and top with the rest. Leave to set for about 20 minutes in the fridge.
For the lace border
Melt the chocolate in a ziploc bag. Snip a TINY hole in one corner for piping.
To make a border for the cake, measure the height of the border that you would like, and the circumference of the cake. Cut our parchment paper to this measure and squiggle patterns or doodle with melted chocolate on it. (If you are unsure, keep a pattern under the parchment and trace out with melted chocolate). Wait for it to almost set, where the paper is still flexible and the chocolate is not set hard. Wrap it around the cake and press gently to the frosted sides so that the pattern sticks to the sides. Chill for about 30 minutes in the fridge to set the chocolate. Gently peel off the parchment.
Photos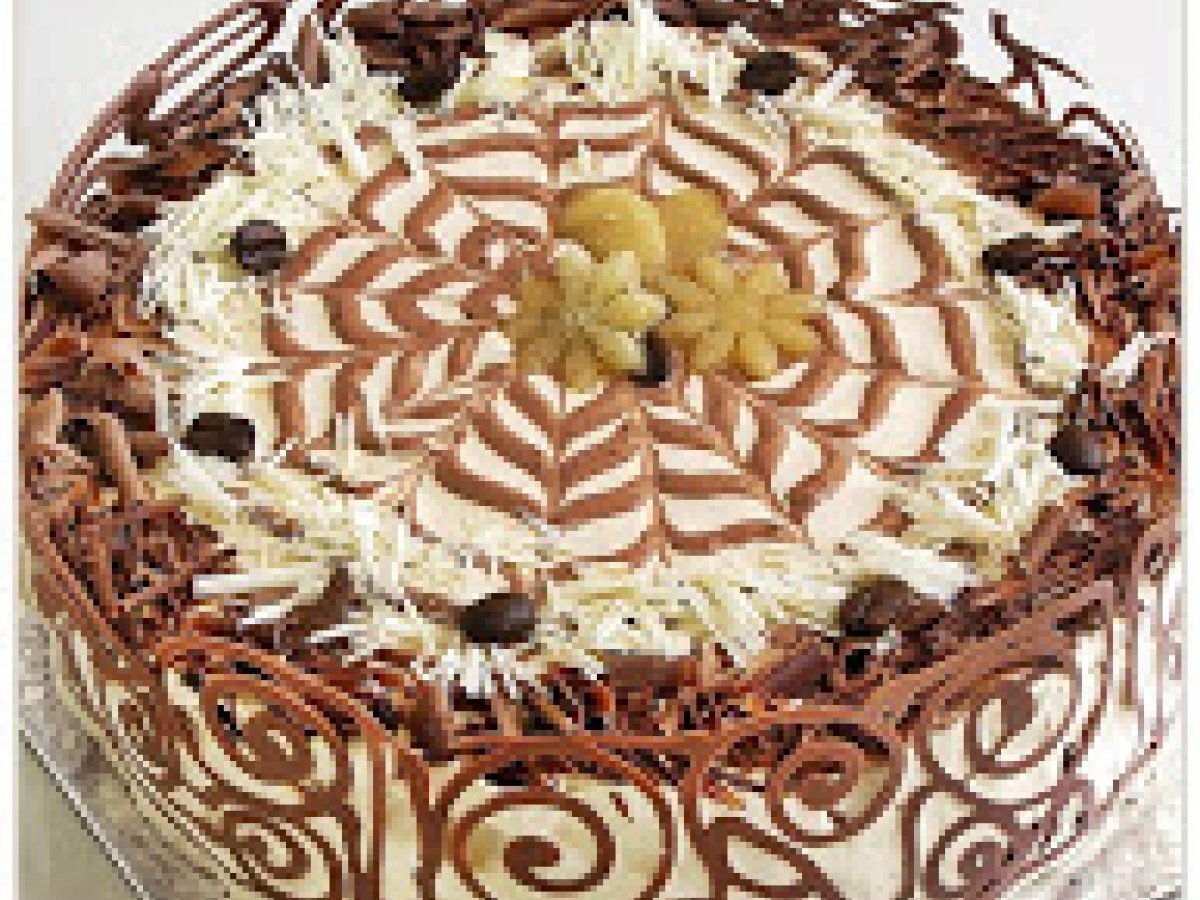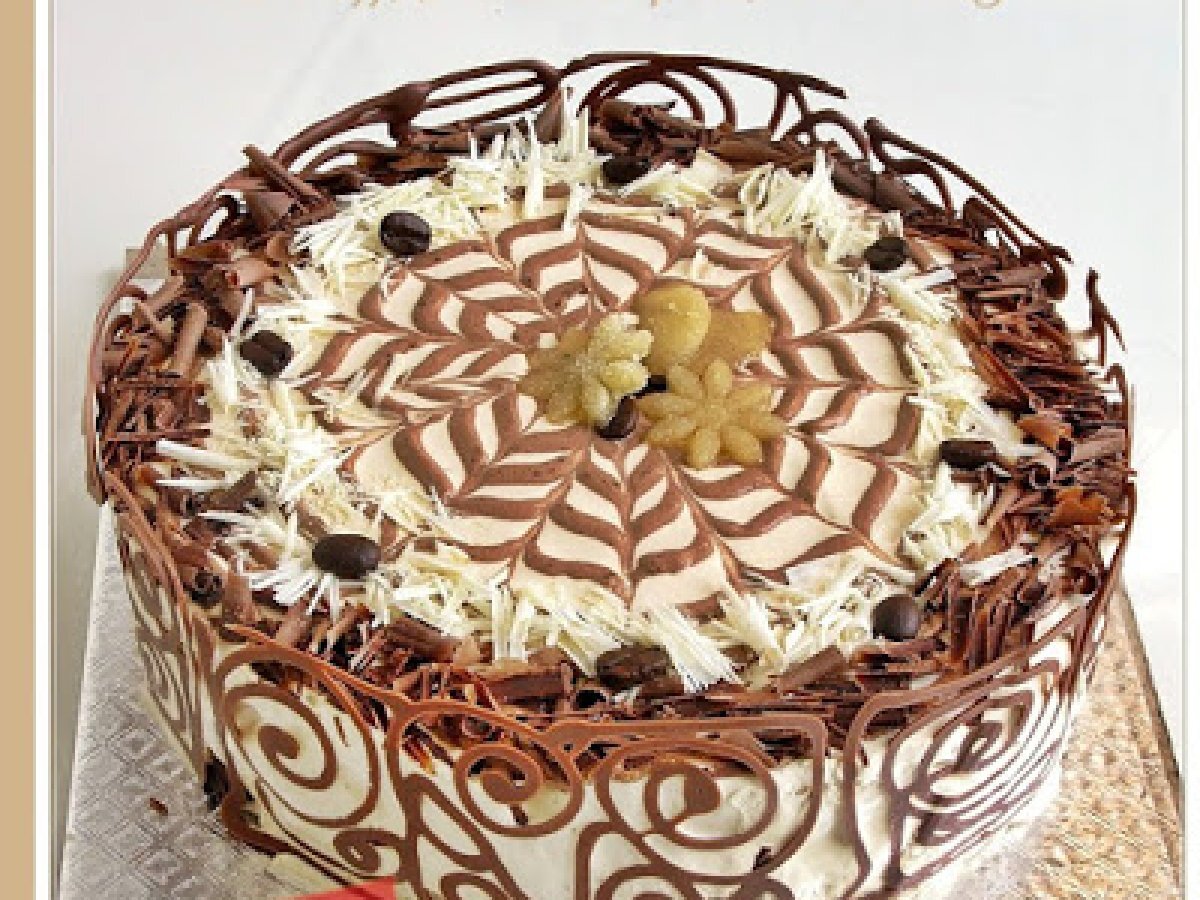 Questions:
You may like
Recipes
Related articles