Nimish - indian cooler / dessert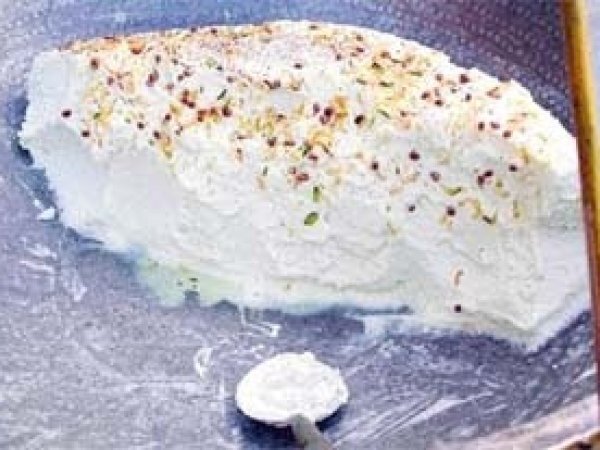 Preparation
In a bowl mix the full cream milk, cream and cream of tartar, refrigerate overnight.
Take the bowl out of the fridge early next day and add 4 teaspoon powdered sugar and rose water in it.
Whisk at high speed. You may use an electric beater for the same. The foam will come on top of the bowl. Transfer this on a tray.
You will require to repeat the process till the entire milk is used.
Sprinkle some powdered sugar on top and in between the layers of the foam.
This can be shifted into small serving bowls.
Sprinkle sliced pistachio nuts on top of each bowl of foam and refrigerate (not in the freezer) till serving time.
Questions:
Related recipes
Recipes
Related articles