Pumpkin pecan pie with cornflakes crust
Preparation
Roast diced pumpkin in a preheated oven to 200 degrees Celsius / 392 degrees Fahrenheit for 20 minutes or until tender. Set aside to cool.
Reset the oven temperature to 165 degrees Celsius / 330 degrees Fahrenheit to continue preheating the oven for baking the pie later on.
To prepare the crust: Combine the cornflakes, coconut, pecan nuts, peanut butter and honey in a food processor. Blend until the mixture sticks together when squeezed.
Press the cornflakes mixture down on a pie dish to form a base and bring a little way up the sides. If you're using a cake tin, make sure to line the cake tin with parchment paper.
To make the filling: Put the pumpkin, maple syrup, orange zest and juice, vanilla, spices and egg whites in a food processor. Process until well combined.
Sprinkle the dried cranberries over the base of the pie shell (picture below) and spoon over the pumpkin mixture.
Top with the pecan nuts and bake in the oven for 30 minutes or until the filling is firm. Cool.
Serve chilled or at room temperature.
Photos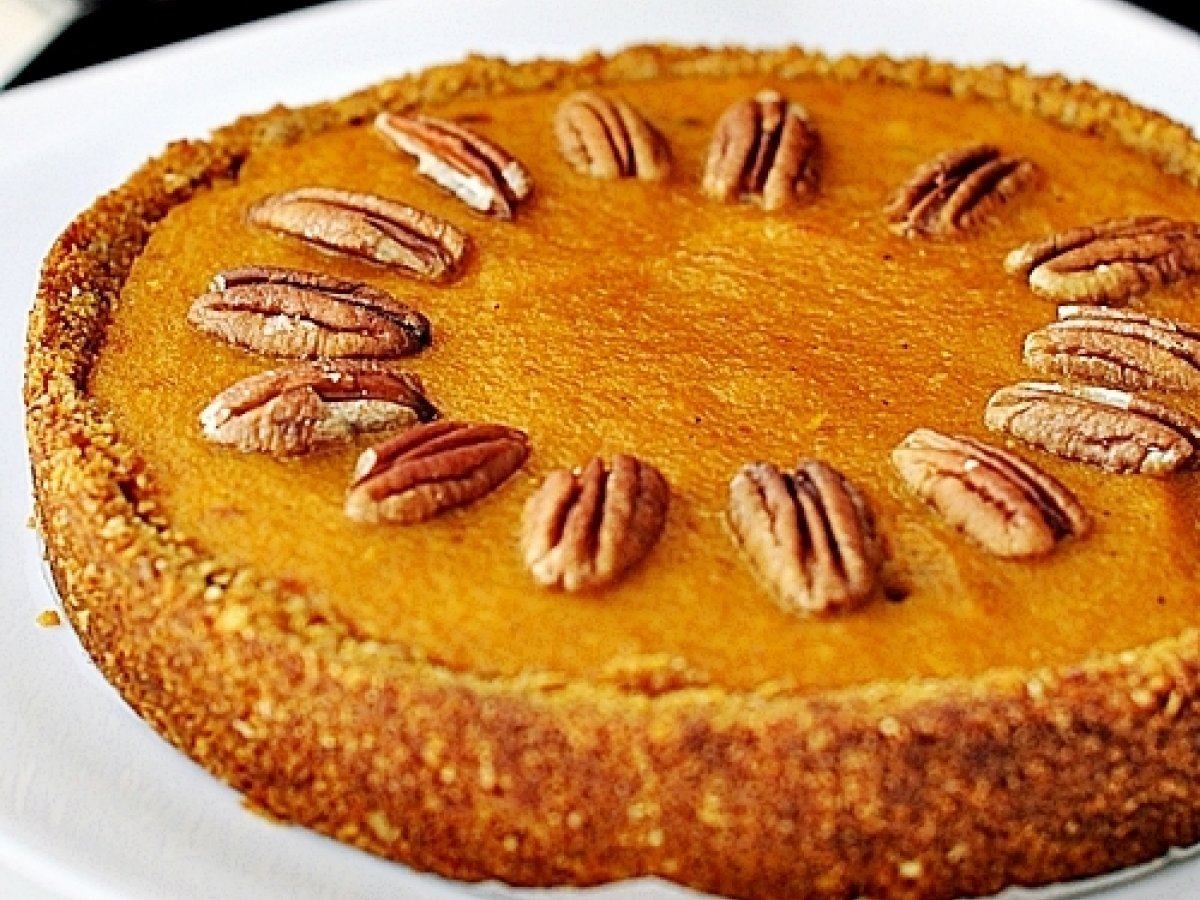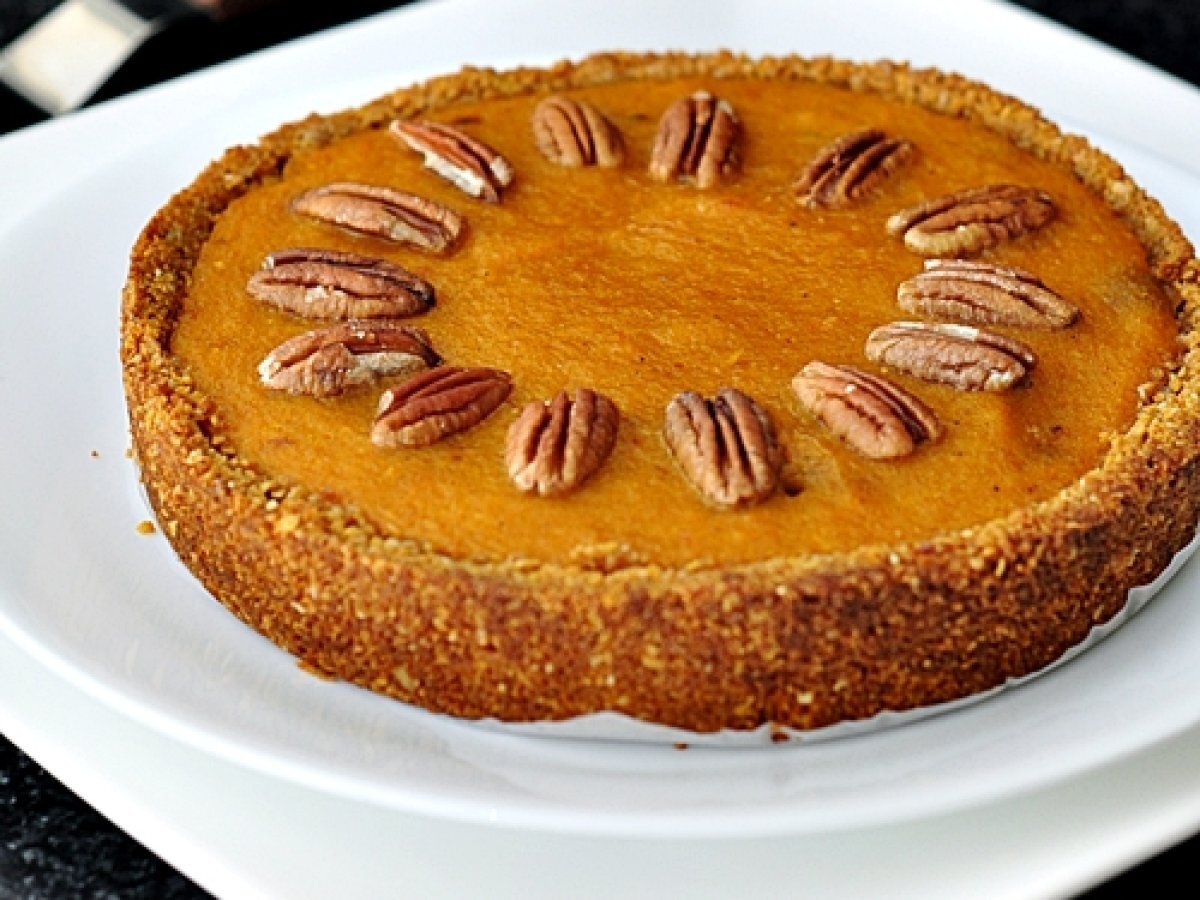 Questions:
You may like
Recipes