Savoury yam cake (wo tow ko)
Savoury yam cake (wo tow ko)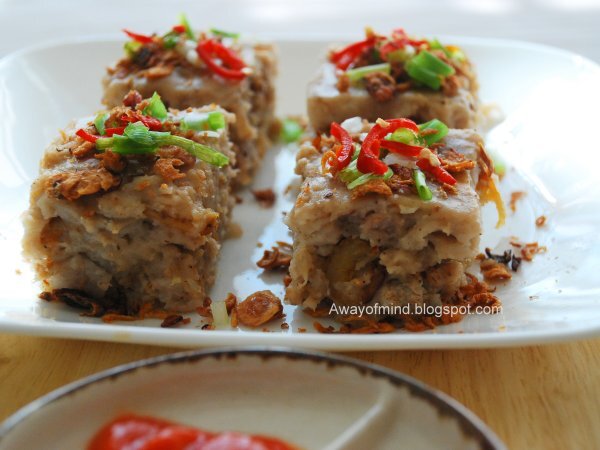 yam, rice flour, tapioca flour, dried prawns, etc.
Preparation
Step:
1. Steam the yam cubes for 20 mins. Set aside.
2. Heat the oil in a wok, stir fry the shallots until just browned. Add dried prawns, stir fry for 2 to 3 mins, then add the steamed yam cubes and stir fry for another 2 mins. Add salt, five spice powder and pepper, mix and remove from heat.
3. Combine rice flour, tapioca flour, salt and water in a pan. Mix until mixture is smooth and free of lumps. Heat the mixture over low heat, stirring continuously with a wooden spoon until it thickens. Remove pan from heat, add yam cubes and mix well.
4. Transfer the yam cake mixture to a oiled steaming tray. Cover and steam for 25 30 mins. Allow to cool completely before cutting.
5. Garnish before serving.
Questions:
You may like
Recipes
Related articles