Strawberry tart tatin
Strawberry tart tatin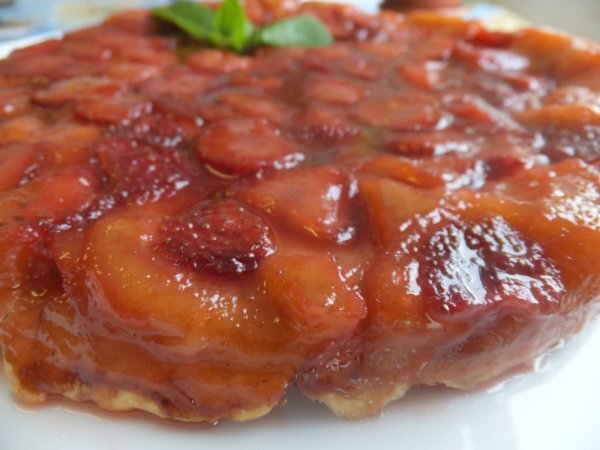 A yummy melt in your mouth strawberry upside down tart
Preparation
In a round baking tin put 70 g of butter and 100 g of sugar and caramelize it on a source of heat. It should get a nice dark golden colour. The caramel has to cover all of the base of the baking tin.
Slice the strawberries and lay them onto the caramel without leaving any gaps.
Make the pastry by working with your hands the butter, the flour, the water and the salt.
You should get a nice smooth dough. Now put it in the fridge for 30 minutes wrap it in cling film.
Take it out of the fridge and with a rolling pin flatten it out and cover well the strawberries. Make a couple of small incisions so the steam will be released during cooking.
Cook at 180 C for 35-40 minutes until the pastry is nice and golden.
When cooked leave it to rest for a couple of minutes then turn it upside down with the help of a plate and serve it warm with some cream if you like.
Questions:
You may like
Recipes