Sweet Potato Glutinous Rice Ball (Ondeh Ondeh)
Preparation
1. Grate the palm sugar and set aside.
2. Steam the grated white coconut on a plate with a pinch of salt (spread evenly) for 10 minutes.
3. Skin sweet potatoes and steam for 15 minutes or until cooked. Mash while they are still warm.
4. Put glutinous rice flour and tapioca flour in a mixing bowl. Add in mashed sweet potatoes.
5. Pour water and knead till the dough is smooth and spongy. If it is too day, add some more water.
6. Pinch a small lump of the dough. Roll into a ball and flatten. Put a little palm sugar (from photo 1) in the middle and seal well. Set aside in a plate (as shown on above, left bottom photo).
7. Bring a big pot of water to the boil. Drop the ondeh ondeh into the boiling water. When the ondeh ondeh rise to the surface, keep boiling for another 2 minutes.
8.Scoop up each ball with a strainer and coat in grated coconut.
9. Assemble them together. Serve hot.

Note: Make sure all balls must be well sealed, so to prevent cracking while boiling in water.
Photos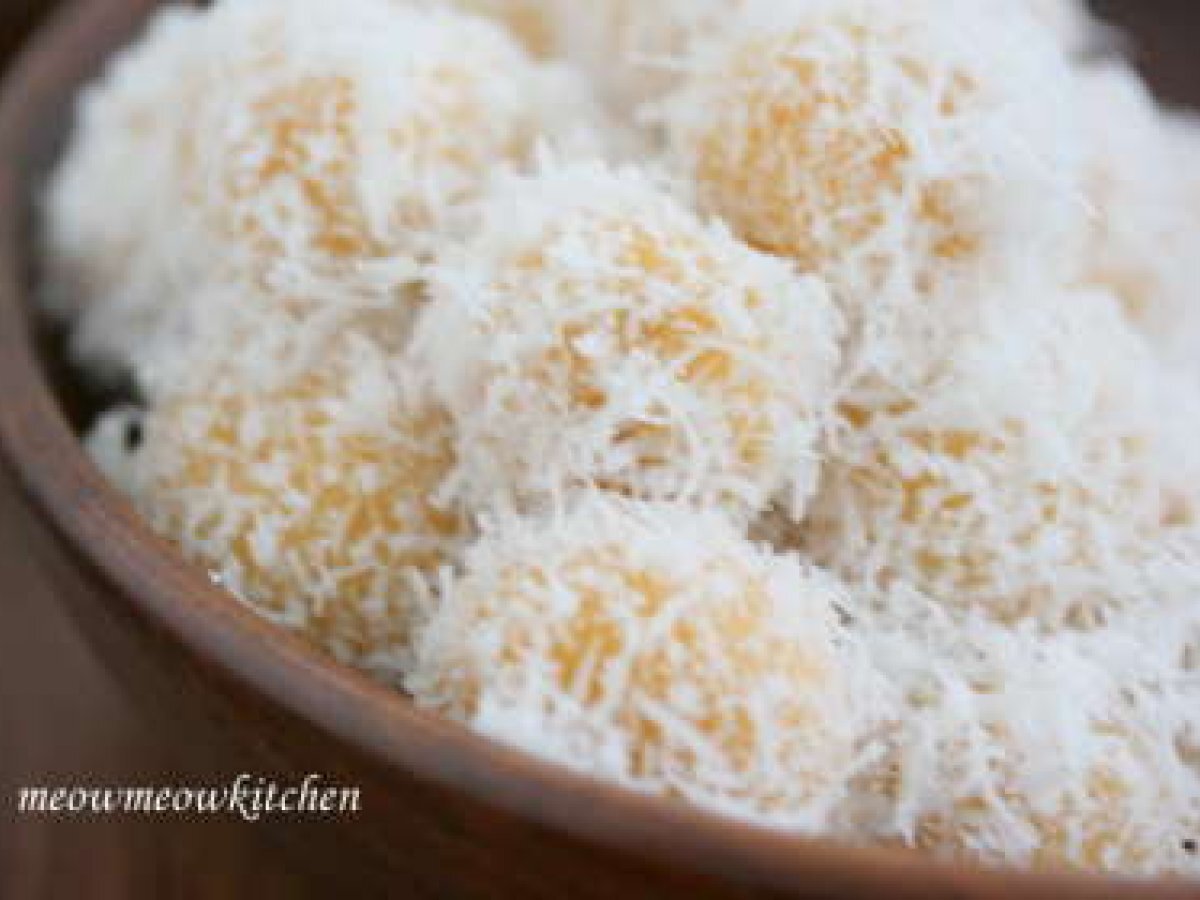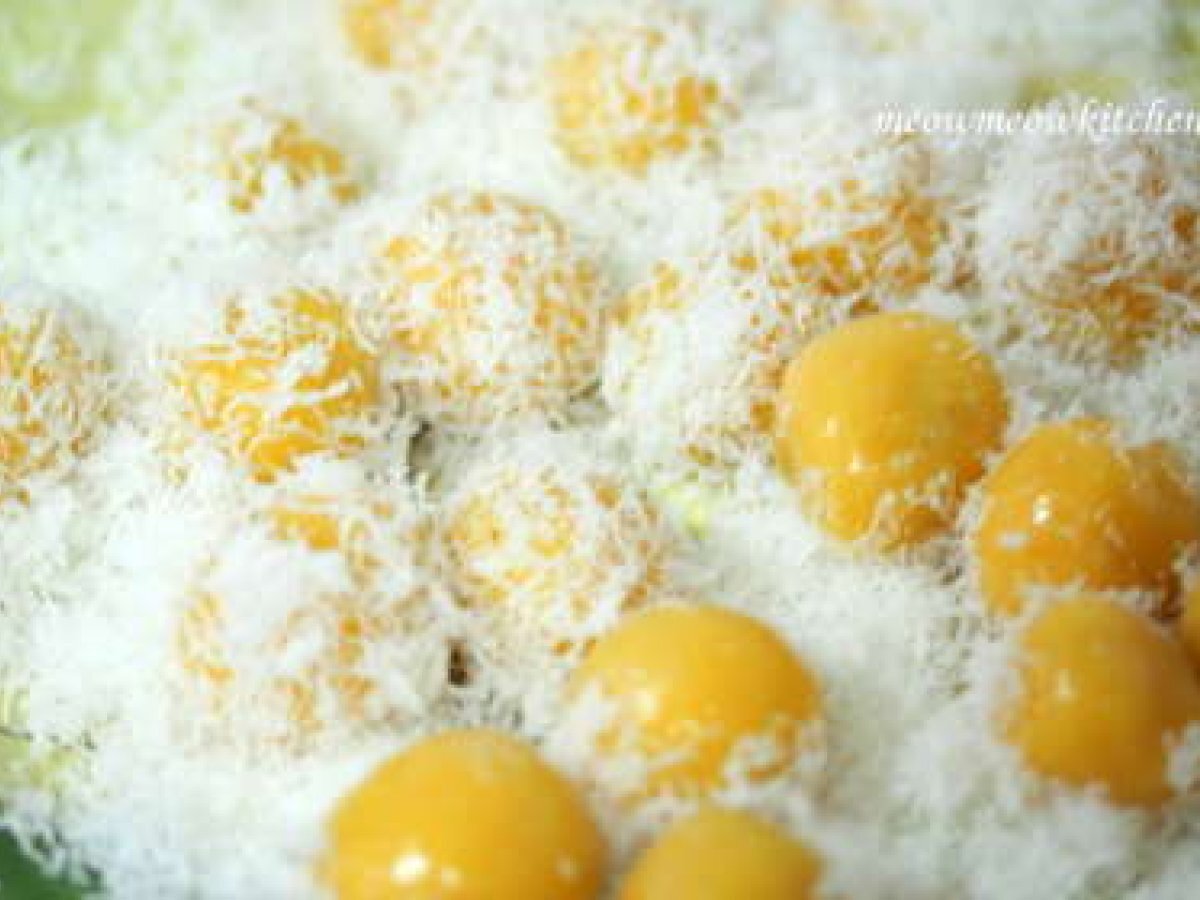 Questions:
You may like
Recipes