White chocolate peppermint mini cheesecakes
Preparation
In a double boiler on medium heat add the Ghriradelli white chocolate with 2 tablepsoon of the heavy cream. Allow to melt mixing frequently. Allow to cool a bit.
In the bowl of your stand alone mixer or by hand using a whisk or a handheld mixer, combine the cream cheese, créme fraîche and sugar and beat on medium speed until smooth.
Add the eggs one at a time, vanilla extract, the peppermint oil, heavy cream and the white chocolate and blend well until smooth. Set aside.
Preheat your oven to 325º at this time. Prepare the pretzel crust. In your food processor chop about 1-1/2 cups of pretzels. Pour into a medium bowl, add the melted butter, sugar and salt. Mix well.
Place the removable disks into the bottoms of each slot of the mini cheesecake pan and grease the sides or muffin pan with liners. Place about 1 tbsp of the pretzel crumb in each slot and evenly press down firmly with a spoon.
Place a spoonful (almost to the top but not quite) of the cheesecake batter on top of the pretzel crust.
Bake for about 15-20 minutes. Transfer pan to wire rack and cool to room temperature, then refrigerate for at least an hour (THIS IS VERY IMPORTANT) otherwise your cheesecake will not form completely.
Remove the cheesecakes by gently pushing up each disk from the bottoms of each slot.
If you're not a fan of white chocolate you can make the mini peanut butter or dark chocolate cheesecakes. Serve and devour. They won't last long so get 'em while you can.
Photos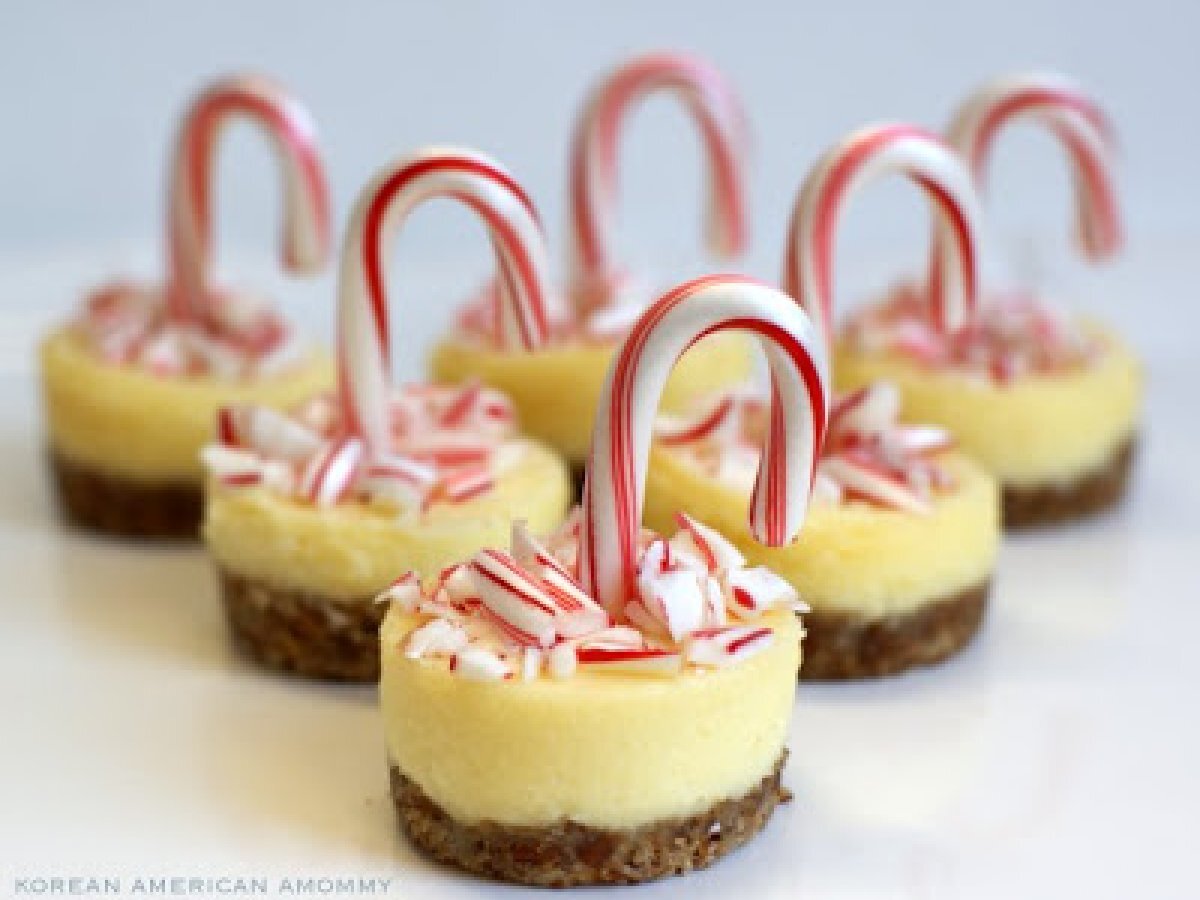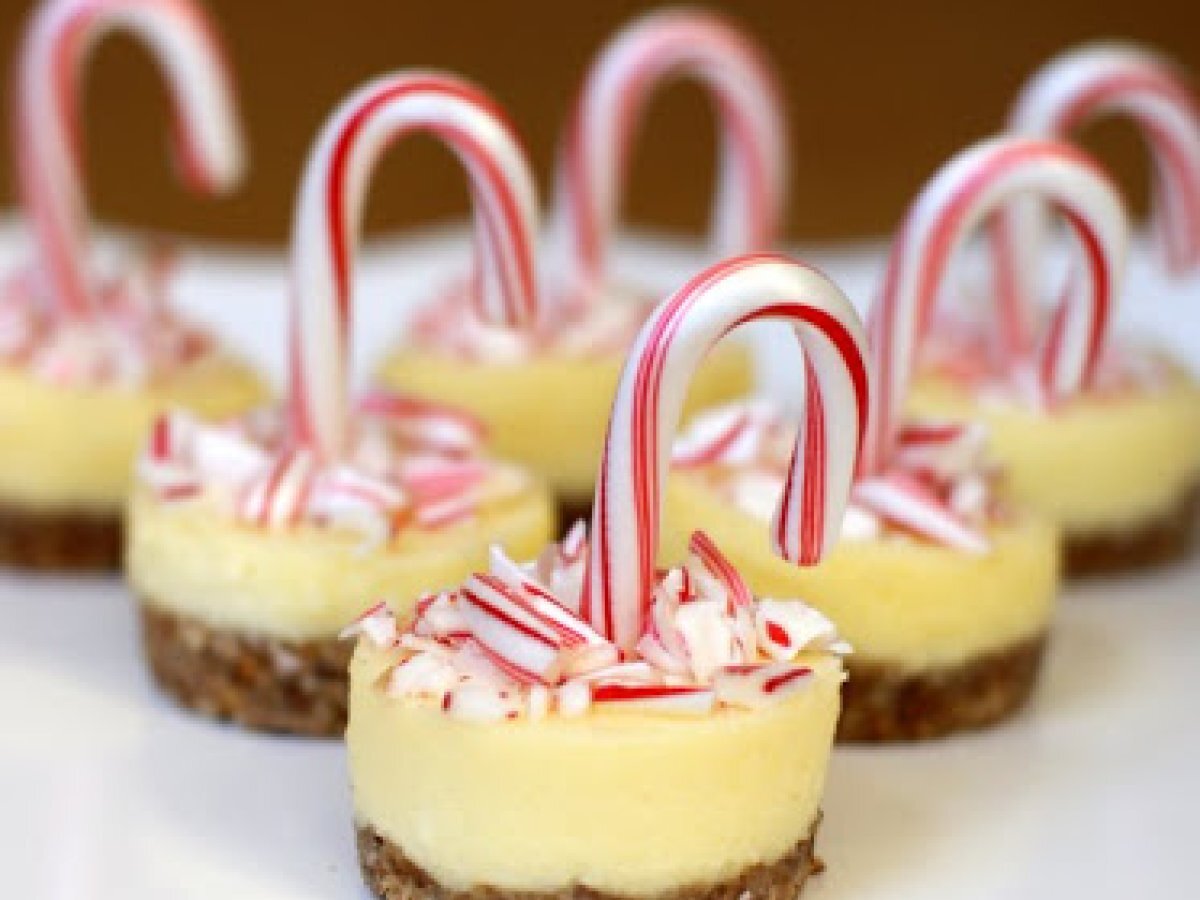 Questions:
You may like
Recipes