White chocolate mousse cake
White chocolate mousse cake
A white chocolate mousse cake which is incredible both to look at and eat and tasty.
Preparation
1) Preheat the oven to 350 degrees F., Butter round cake pans, line the bottoms with parchment and spray the parchment with cooking spray. Sift together the flour, cocoa, baking soda, baking powder salt and set aside.
Sift together the milk and the vinegar and set aside. In a mixer bowl, beat the egg with the sugar for two minutes, add the oil and keep beating for another minute. Add the dry ingredients and the milk alternately in 2 additions.
Add the hot water and the vanilla extract beating until smooth and well blended. the batter is supposed to become liquid like. Pour the batter into the pan and bake for 30 minutes or until a tooth pick inserted in the center come out dry. Let the cake cool on wire racks, unmold onto racks, peel off the parchment and wet the cake with some liqueur. Put the cool cake into the pan again.
2) Mix the gelatin with the milk and stir until the gelatin dissolve completely, let stand for 3 minutes. In a heavy pot over low heat boil the heavy cream with the sugar and the vanilla extract add the gelatin and whisk continuously. Remove from the heat add the chopped chocolate and mix until it completely melts.
Let it cool in the refrigerator, be sure to mix every half an hour to prevent chunks. After the chocolate mixture becomes cold and seem like pudding whip the other heavy cream to medium peaks and fold it into the chocolate mixture. Pour in the mousse over the cake base and refrigerate for six hours.
3) Melt the chopped chocolate the heavy cream the butter and the corn syrup in a pot over medium heat, stir until melted and smooth.
Let it cool for a few minutes and pour over the cold white mousse chocolate cake and return to the refrigerator until completely cold.
Photos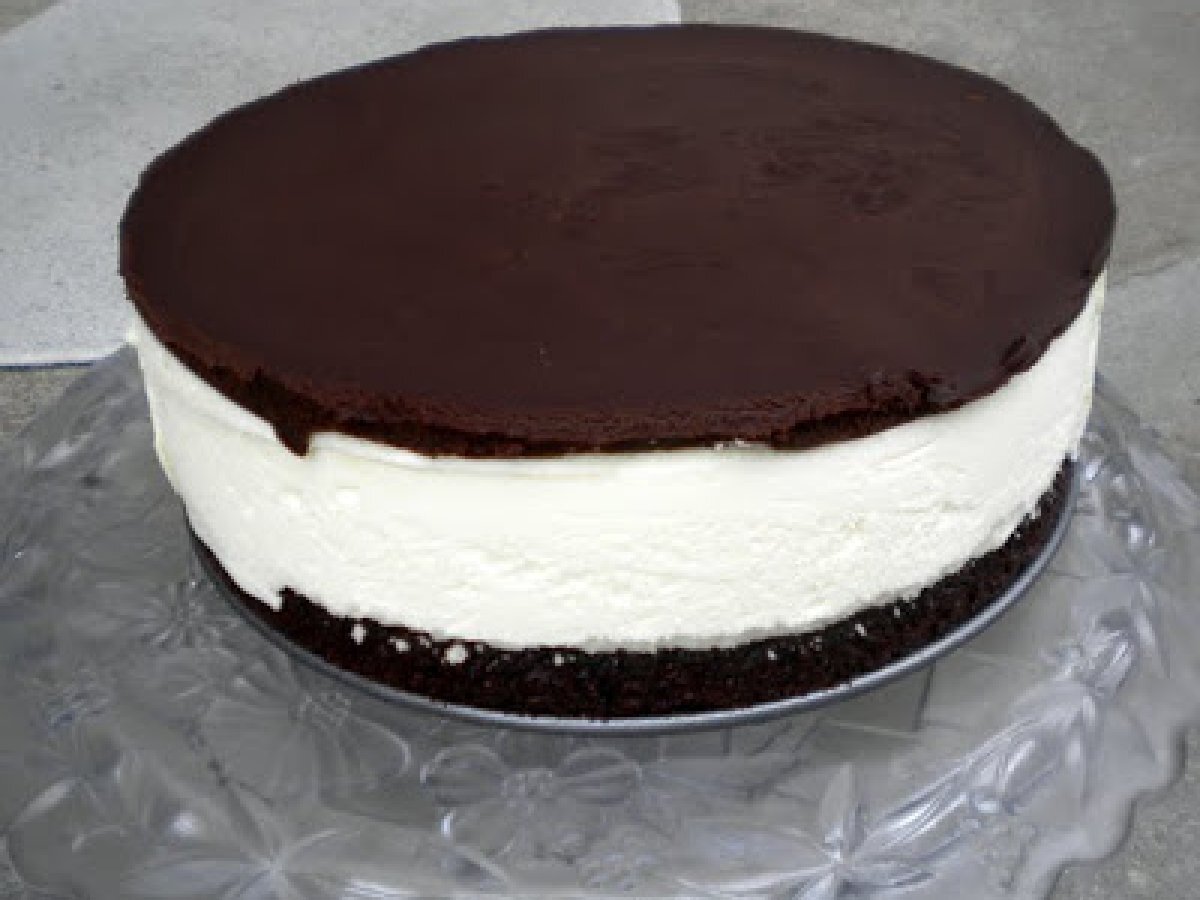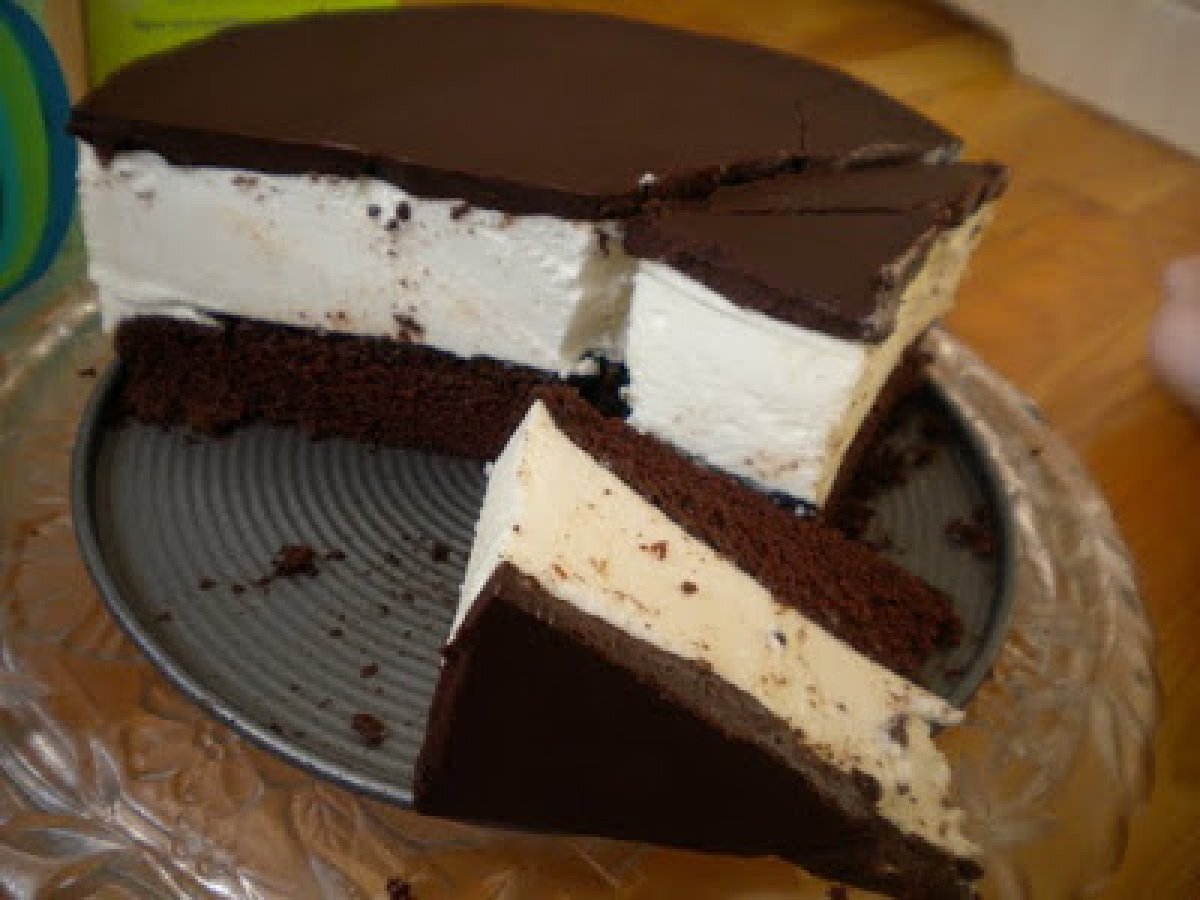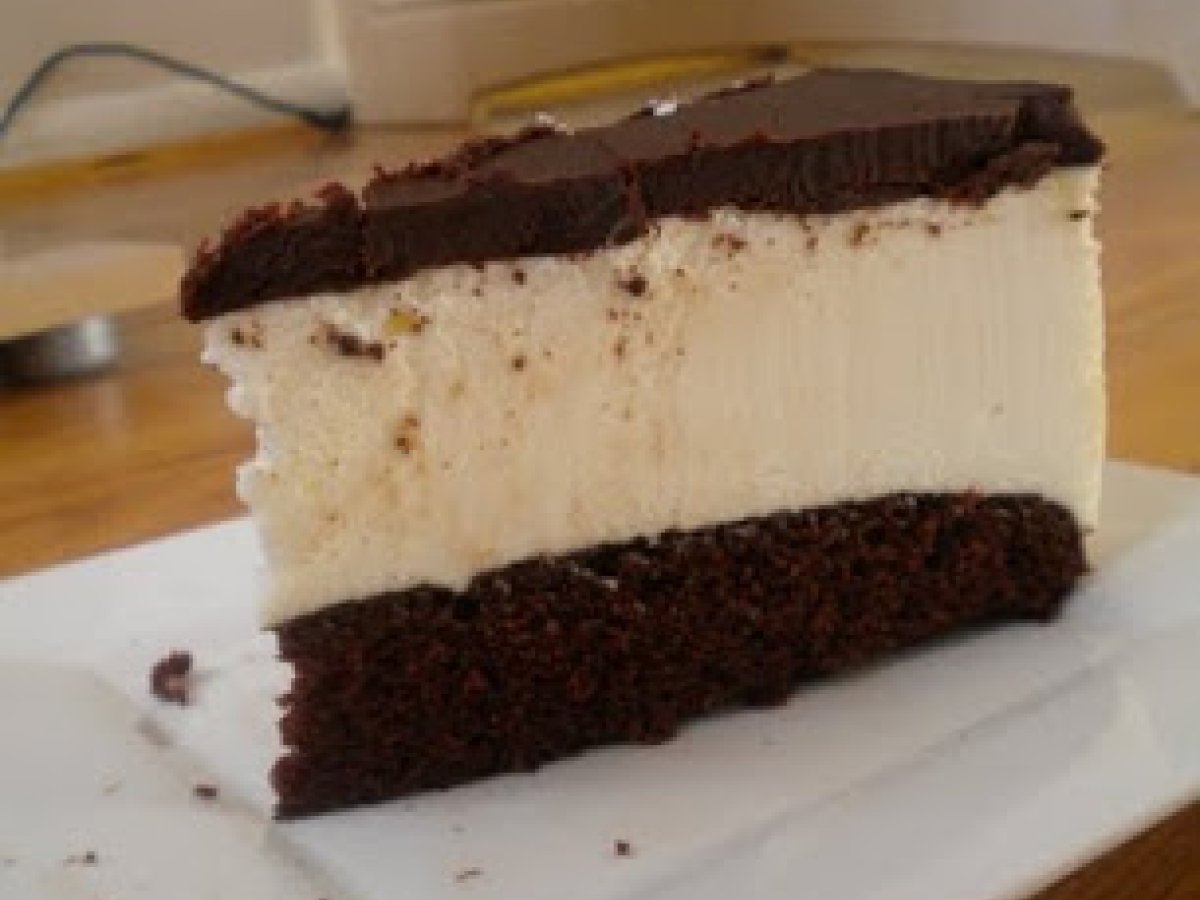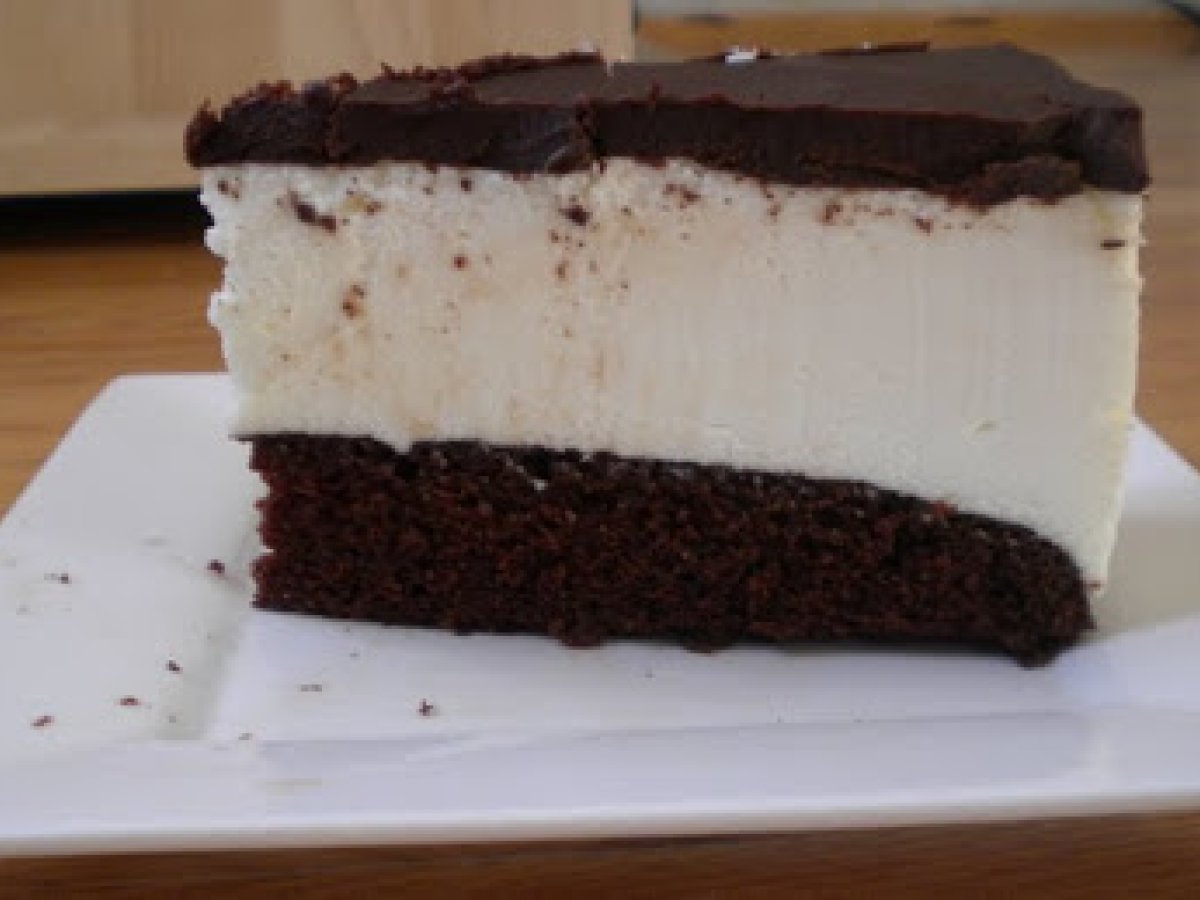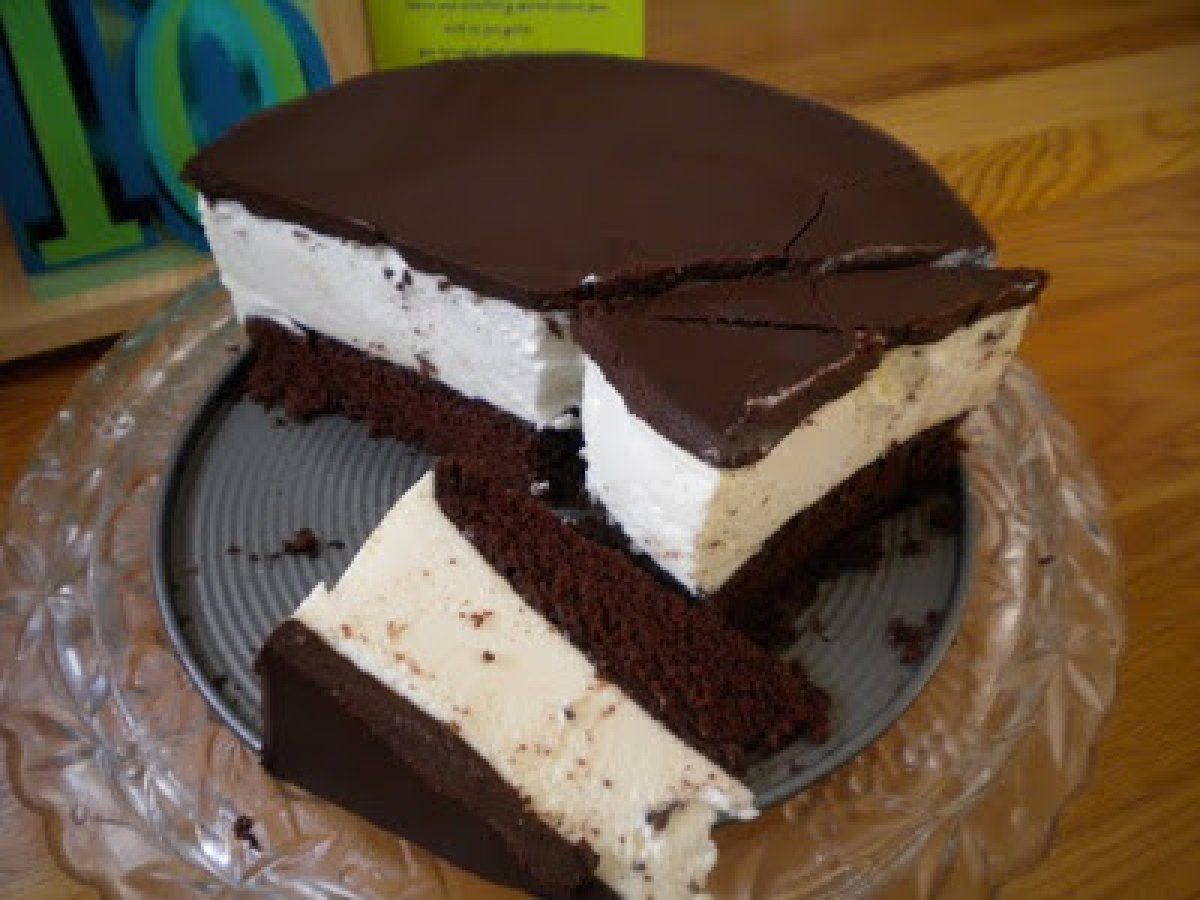 Questions:
You may like
Recipes
Related articles