White chocolate frosted christmas layer cake
White chocolate frosted christmas layer cake
Raw vegan Christmas cake with a raw vegan white chocolate frosting that everyone will love.. well all of my friends and family loved it, I now have to make another one for Christmas.
Preparation
Cake :
Add all ingredients minus the tea bags to a large mixing bowl with a lid and soak for at least 24hrs.

Stir occasionally and inhale the beautiful aroma..

After 24 hrs add the almond meal, chia and sunflower seeds and stir to combine.

Let sit for 10 minutes to thicken, then press into a paper lined removable bottom (cheesecake pan) to shape.

Gently remove then place onto the mesh sheet of a dehydrator tray, remove the paper from the sides leaving the bottom piece attached.

Dehydrate on 45-55oc for 24 hours then remove the paper from the bottom and cut in half with a serrated knife.

Discard the bottom piece of paper.

Place back into the dehydrator and dehydrate at the same temp for another 24 hours.

Let cool before adding the frosting.

I refrigerated mine overnight.
Frosting :
Add all ingredients to a high speed blender and blend until smooth.

This takes a while as you want the frosting to be as smooth as possible.

You will need to use the tamper or a spatula to redistribute the mix to get it turning through the blades.

Once it is ready take the cakes out of the fridge and place the bottom layer onto your serving plate.

Spoon a few tablespoon into the center then spread it in an circle just short of the edges of the cake then place the top layer over it and gently push it down until the frosting just reaches the edge of the cake.

Continue to frost the top and side with the back of a knife or a small spatula. I used my vitamix spatula which is a nice size for this small cake.

Sprinkle with extra dried coconut, it's a little bit challenging getting it onto the sides and if anyone has a special trick to do it that doesn't make the cake fall off the plate please share..J

For the top I chopped up some pistachios, cranberries, pepitas and goji berries for Christmas color, mix them up then sprinkle them on top. Place into the fridge so that the frosting can set.
Photos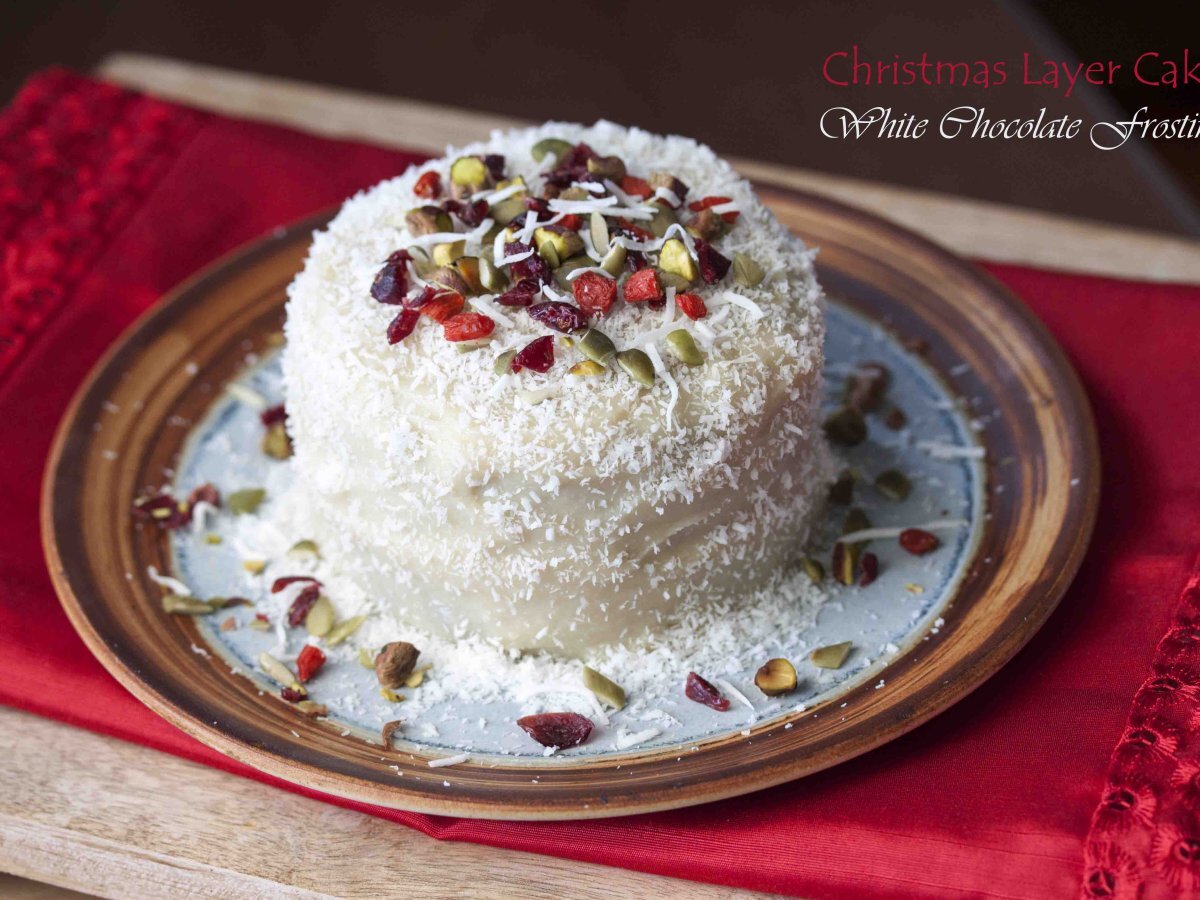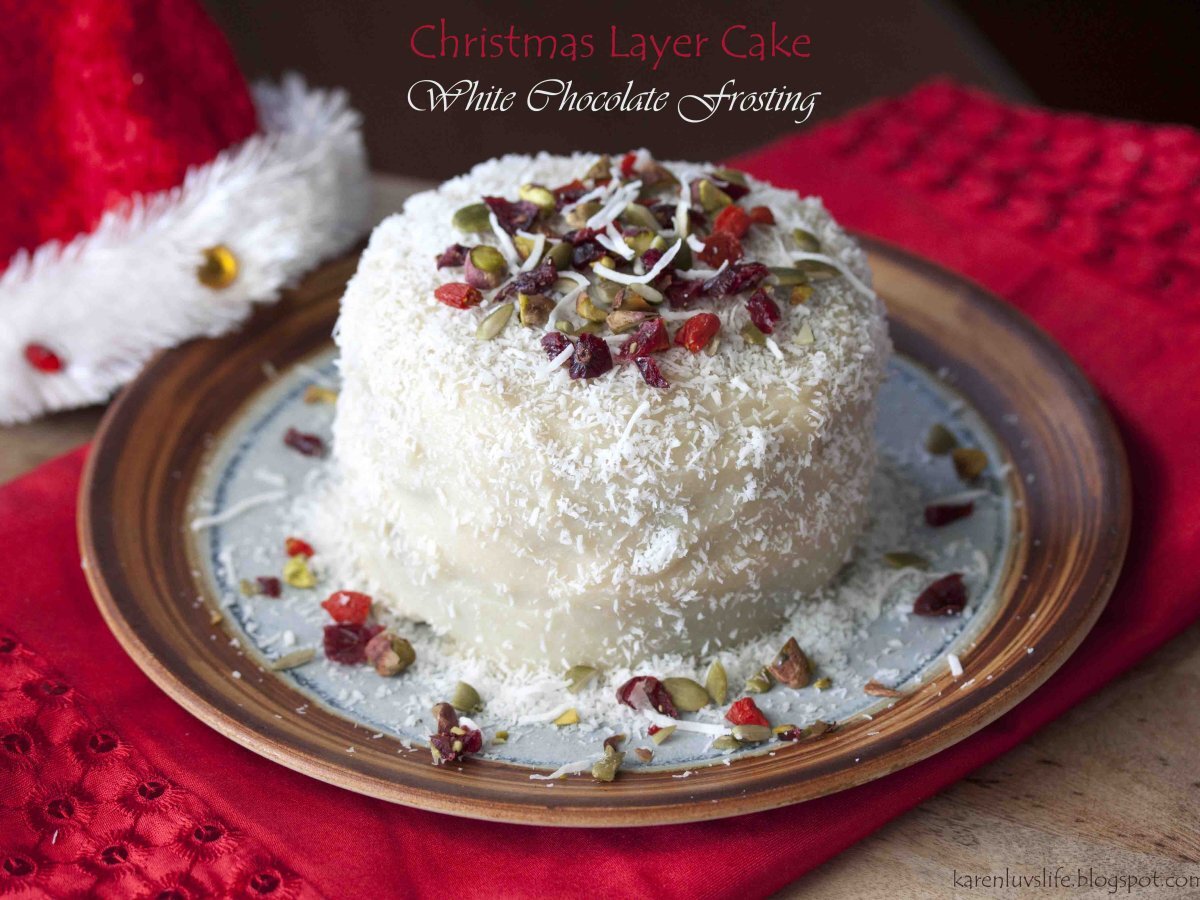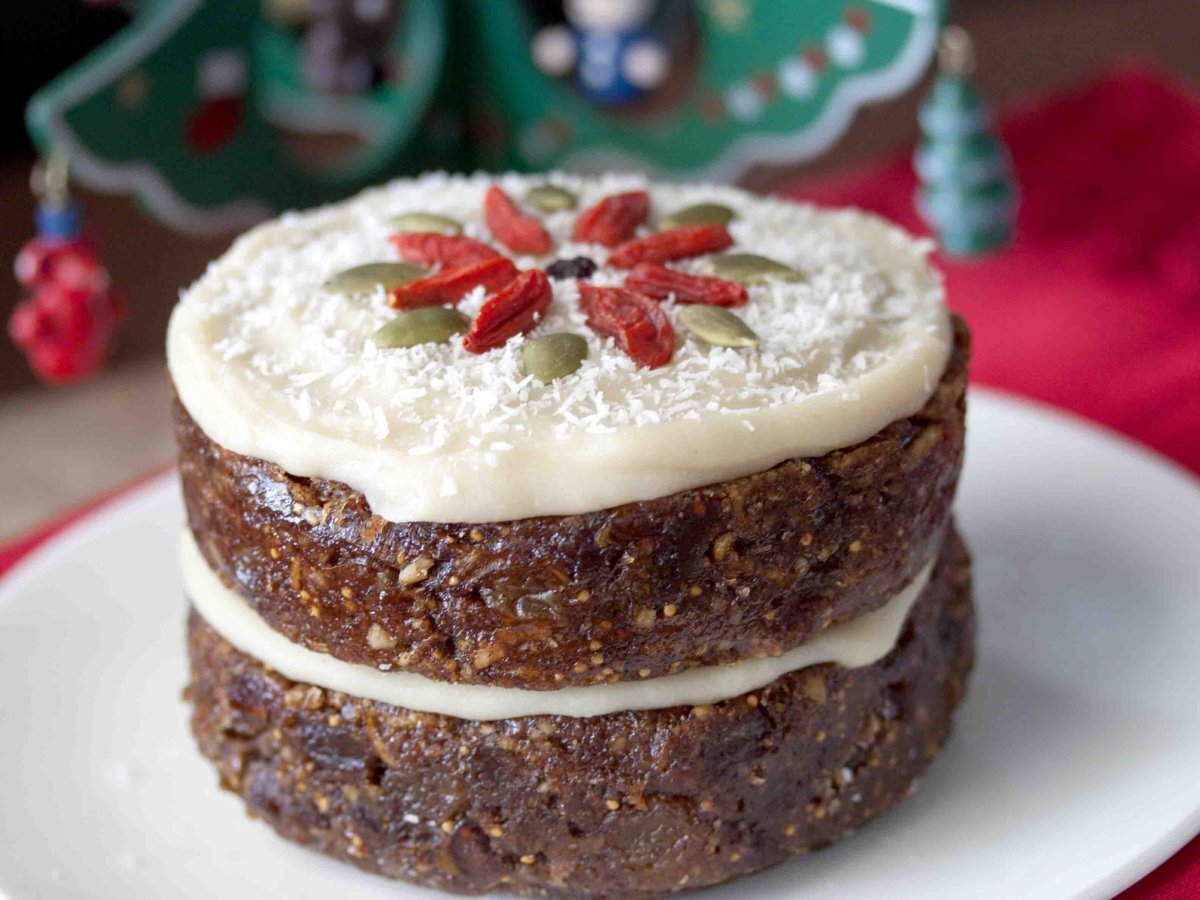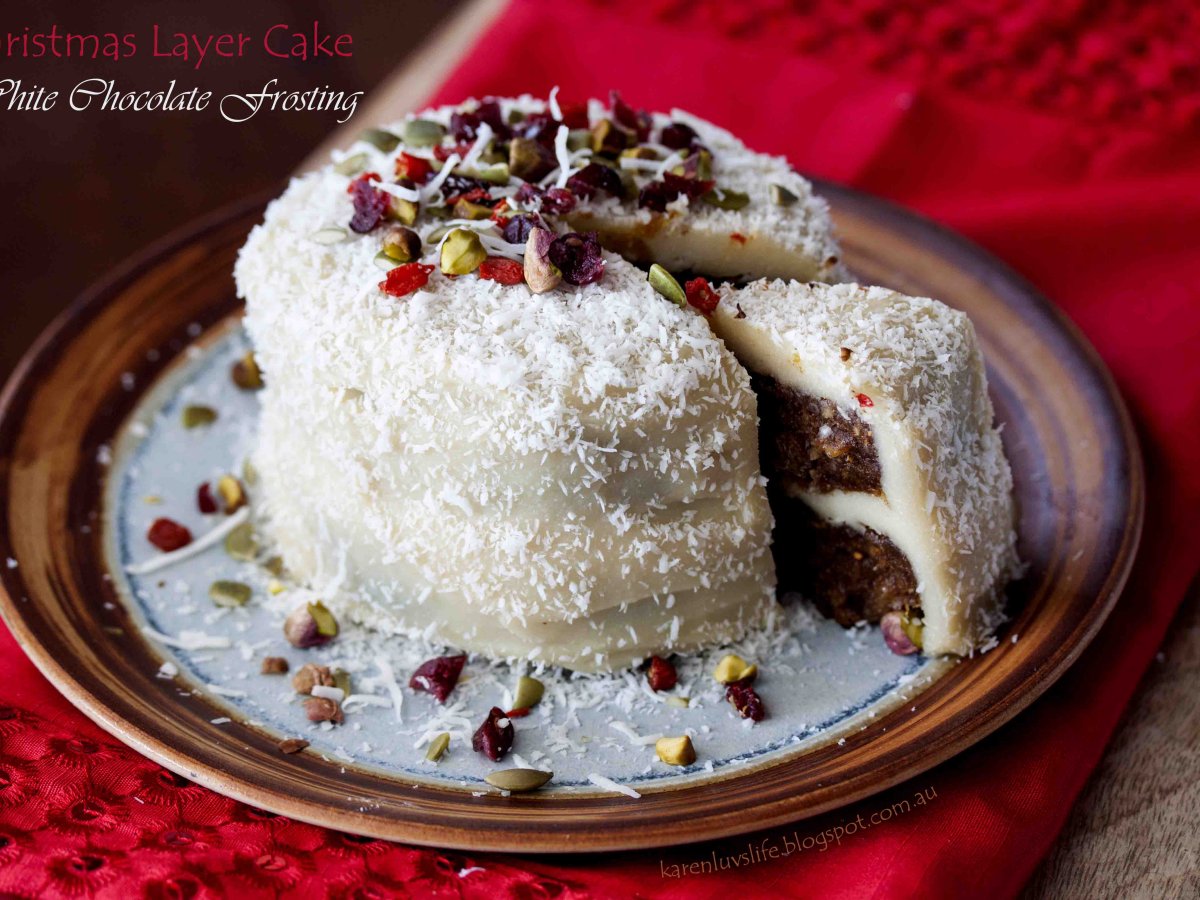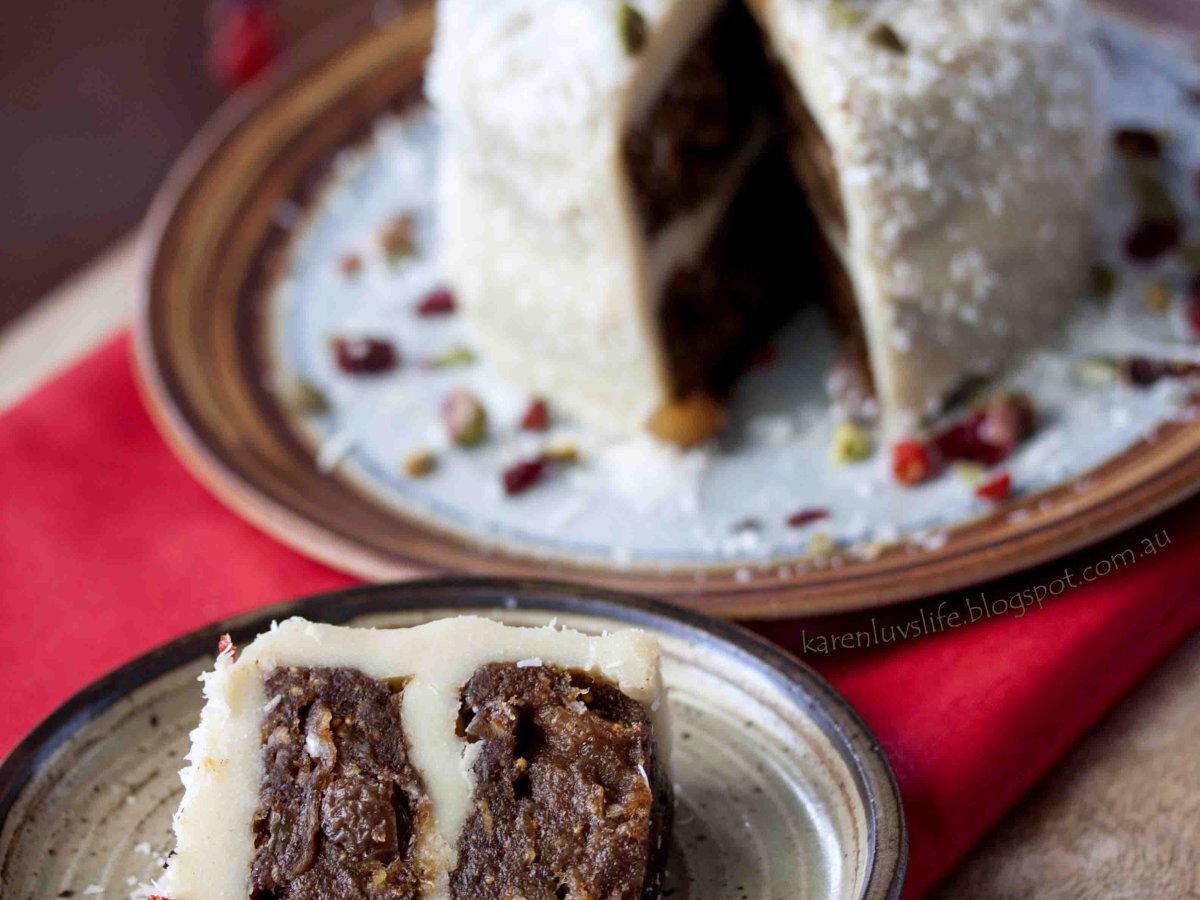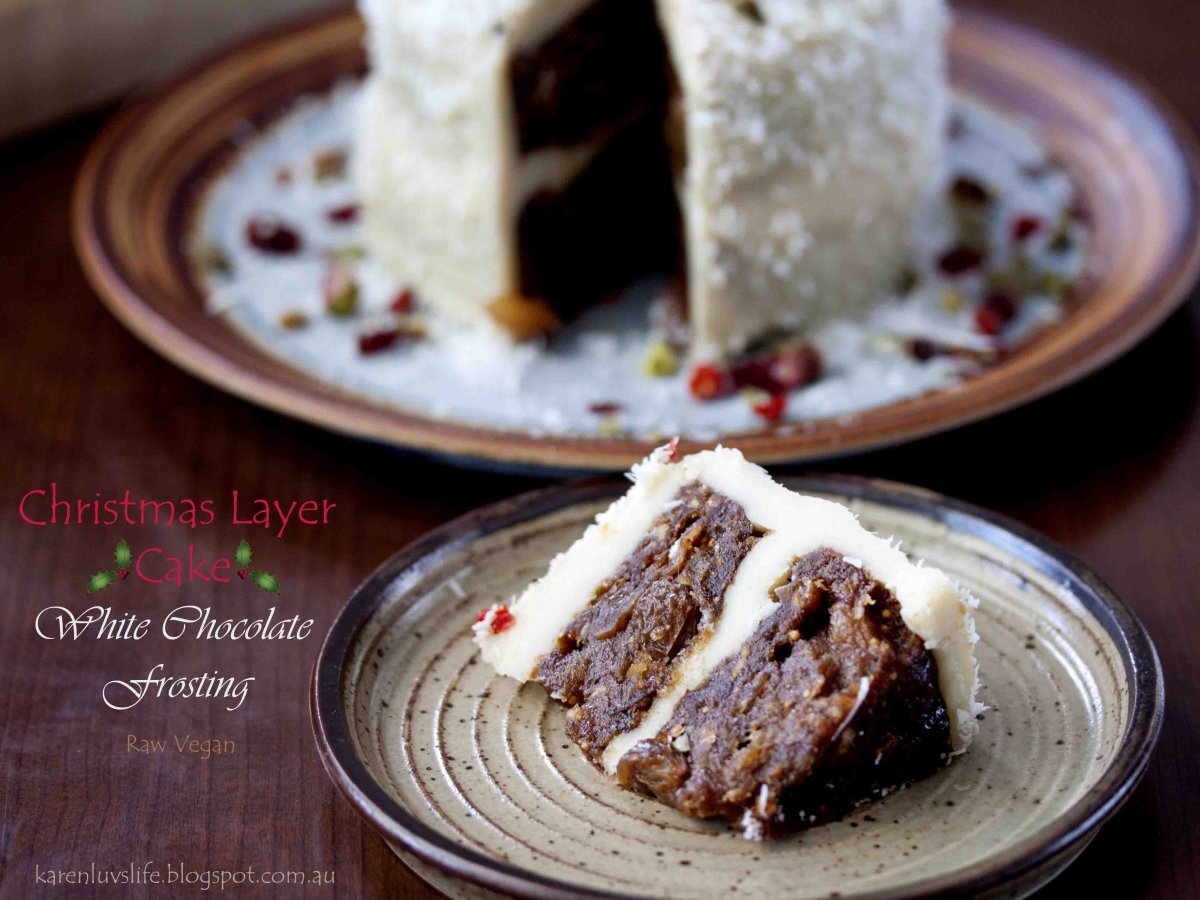 Questions:
You may like
Recipes
Related articles