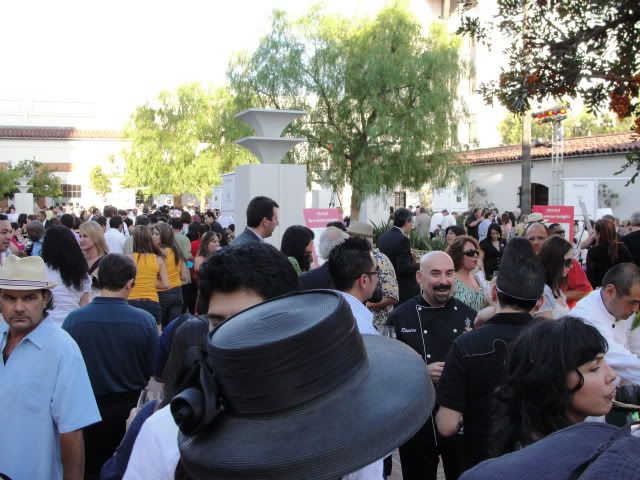 I finally had my worlds collide at the 3rd annual East L.A Meets Napa event this year. For the first time ever, did not feel like a complete outcast. Was cool to see other homeboys sippin' glasses of fine latino-produced wine.
Based on the distance from shoulder to shoulder, the event turned out to a prolific success. The most fun of any other food events I've been to at least, mingling factor being quite high thanks to all the free-flowing wine (aka liquid courage) that was present up until pretty much the end of it.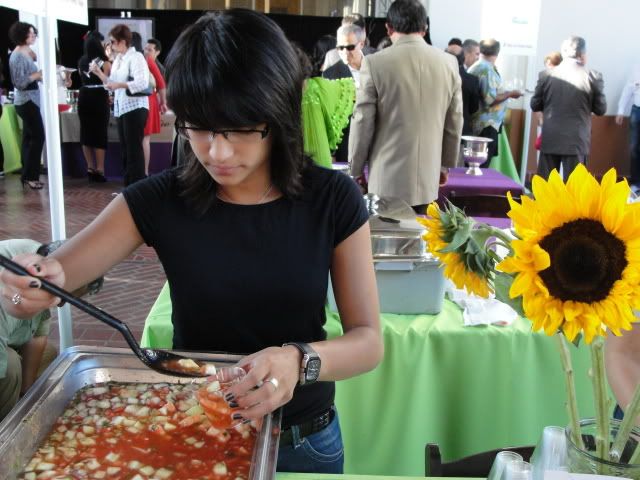 Foodwise was a just a tad above average, major complaints being the lack of food period, as more than half the stands were already out way before the halfways point. Also, a fair amount of lazy, catering loafers slanging renditions of pinchi Quesadillas (saw at least 4-5). But what can I say, people love the cheese.
Was really nice finally see some regional Mexican being offered, there were even two stands offering food from my central Mexican roots (Zacatecas, MX)...Que viva Zacatecas!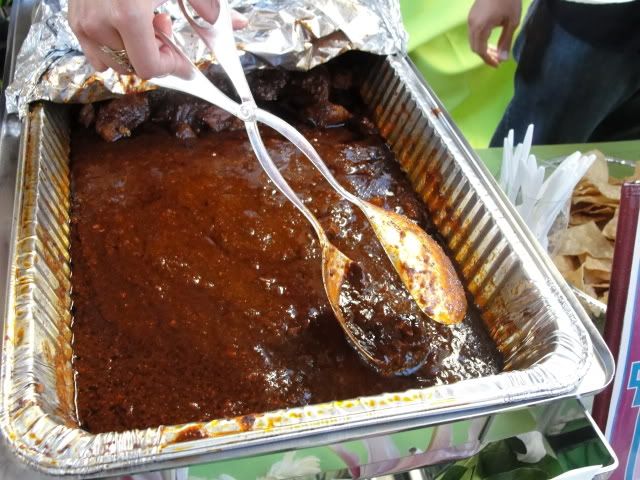 Asado de Boda courtesy of Teresitas Zacatecas style Restaurant in East L.A
This is by far the number one dish to expect if you go to ANY social gathering/celebration in the motherland of Zacatecas. Asado de Boda is an elegant preparation of braised pork Ribs in a smooth, simple dessert-climate ingredient based Mole Sauce.
The world famous Ensalada de Nopalitos or "Nopale Salad" as Andrew Zimmern called it back in my International TV debut on Bizarre Foods. I eat this almost daily in my house and was surprised how tender, fresh and not-slimy they made it here as well.
Also, Zacatecano-style, chile-braised mutton deliciousness provided by mis paisanos over at Chalio's Birrieria. Using lamb today rather than gamy goat to please the masses and their discerning palates.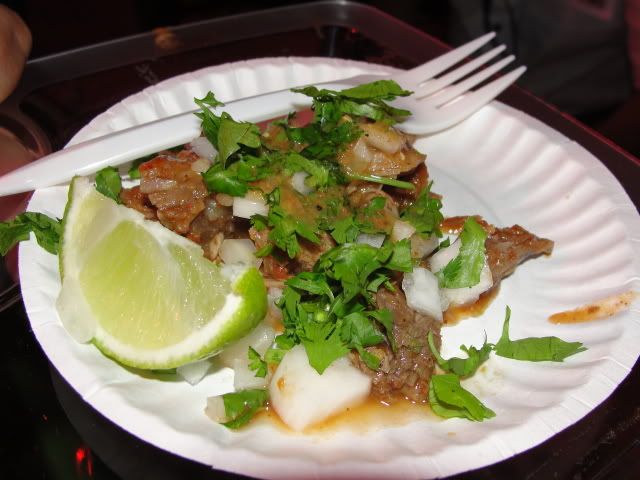 But of course, staying true to their roots as well with our clove spiked, habanero-intensive salsa.
The L.A Mexican standards were popular as always.
Hay...que bonita es mi tierra Zacatecana!
An impressive cheese was dished out by Bricia Lopez and her Guelaguetza booth. A doble-crema (double cream) cheese with qualities of raw, cultured cream and a texture akin to a more moist, condensed version of queso Cotija, very luxurious all-around mouth feel that would do splendors served along side almost anything, especially if slathered on a good tortilla with a chunky, medium spiced salsa.
Ramiro Arvizu of La Casita Mexicana personally manning his station, serving his deeply, revered grandmas recipe of a sweet and savory carne en salsita de adobo.
Bakeries were of the essence here, Portos famous, flaky cheese rolls and La Monarca Bakery's chorizo, cheese rolls.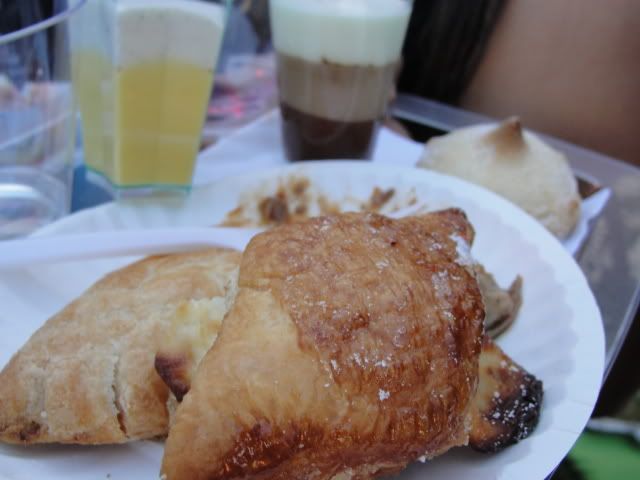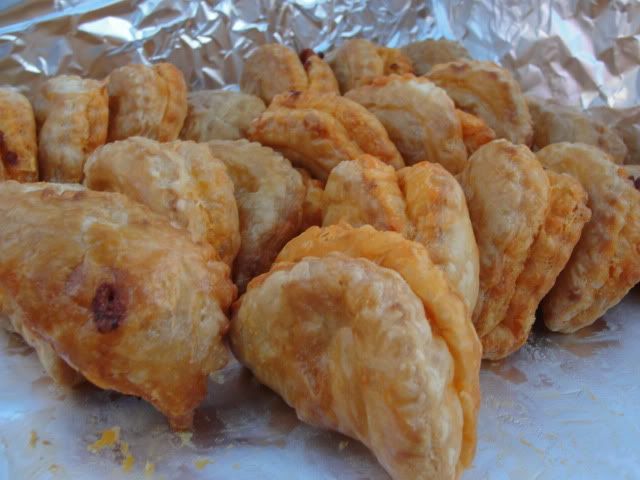 Honorable mention goes out to Cooks Tortas with their airy, spongy bread and luscious version of my homestate's toasted, green pumpkin seed based Pipian Verde. Super nice touch with grilling the chicken rather than just boiling the hell out of it.
Was also cool meeting other blogger of Mexican food persuasion, O.C blogger Christian Ziebarth of ocmexfood.
Overall, one of my favorite food events of all that occur in L.A.
Although, starting next year, me and the compadre StreetGourmetLA will be petioning to rename this event, as more than half weren't really from East Los.
L.A Meets Napa perhaps? We'll work on it.