Arroz valenciana
Arroz valenciana
A very popular Visayan dish served in almost every home during fiesta, weddings and special occasion in Negros Occidental. Also referred to as Poor Man's Paella, Arroz Valenciana is a famous rice dish originating from Valencia, Spain. While paella is baked with a special ingredient, saffron, arroz valenciana is cooked on stove.
Ingredients
1 kilo malagkit (glutinous or sticky)
rice
---
Turmeric powder
---
Water (1:1 ratio with malagkit rice + 2 cups)
---
3 tbsps oil
---
---
---
---
---
1 cup chicken liver
---
1/2 cup pork liver
---
1/2 carrot (medium sized ; cut into strips)
---
1/2 red and green bell pepper (medium sized ; cut into strips)
---
1 can cooked green peas
---
Salt
---
Pepper to taste
---
Banana leaves (foil or wax paper ; large enough to cover lid of pan)
---
3 pieces hard boiled eggs as garnish
Preparation
Wash rice. Remove excess water. Mix turmeric thoroughly with rice. Set aside.
Saute chicken in garlic and onion. Add shrimps, pork liver and chicken liver. Simmer for 3 minutes.

Add 1 cup water. Let boil.
Add rice and water. Allow rice to cook. Add water if necessary.

When water is almost absorbed, add the vegetables.
Cover tightly. Banana leaves or wax paper or foil may be placed underneath the pan cover for a tighter seal.

Reduce heat to very low. Continue cooking, mixing every now and then, to prevent formation of crusts at the bottom of pan until rice is fully cooked.

Garnish with slices of hard boiled eggs before serving.
Photos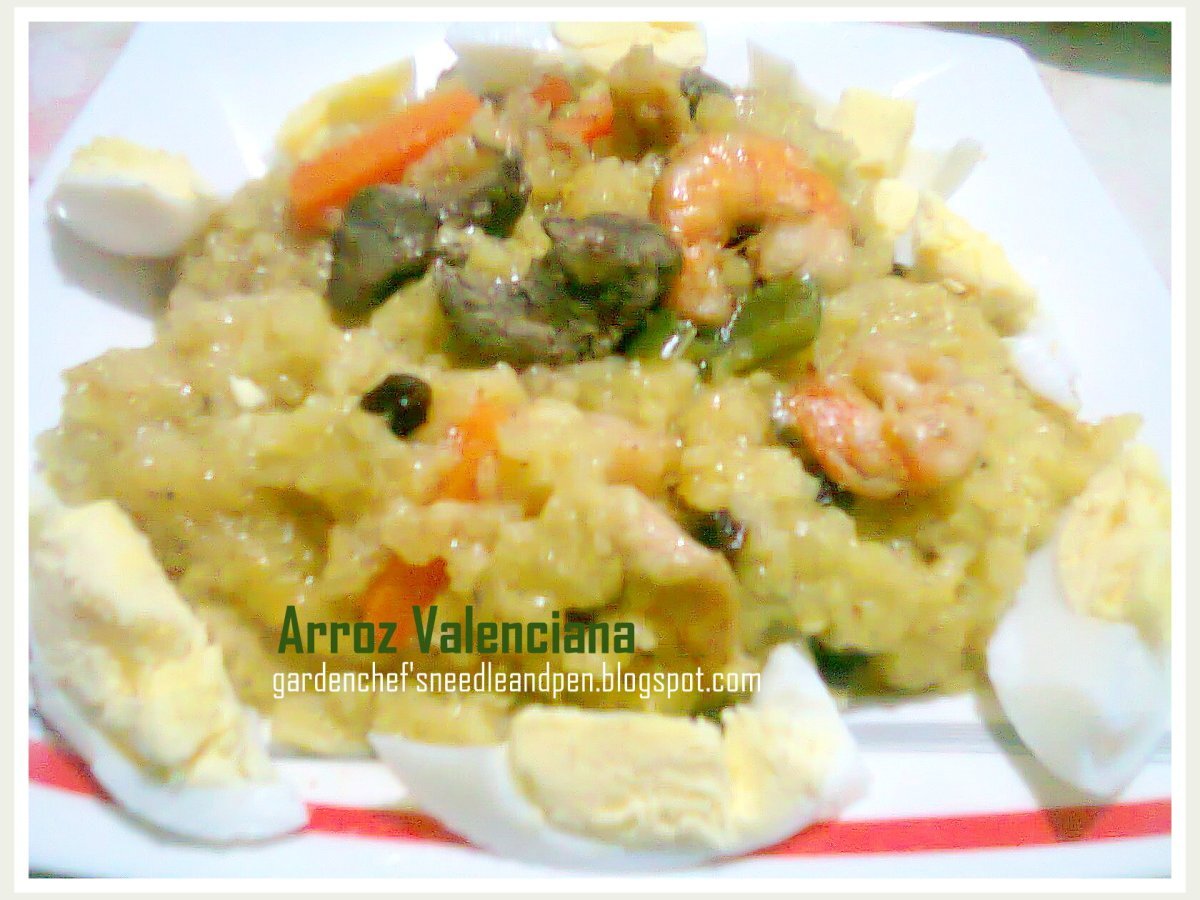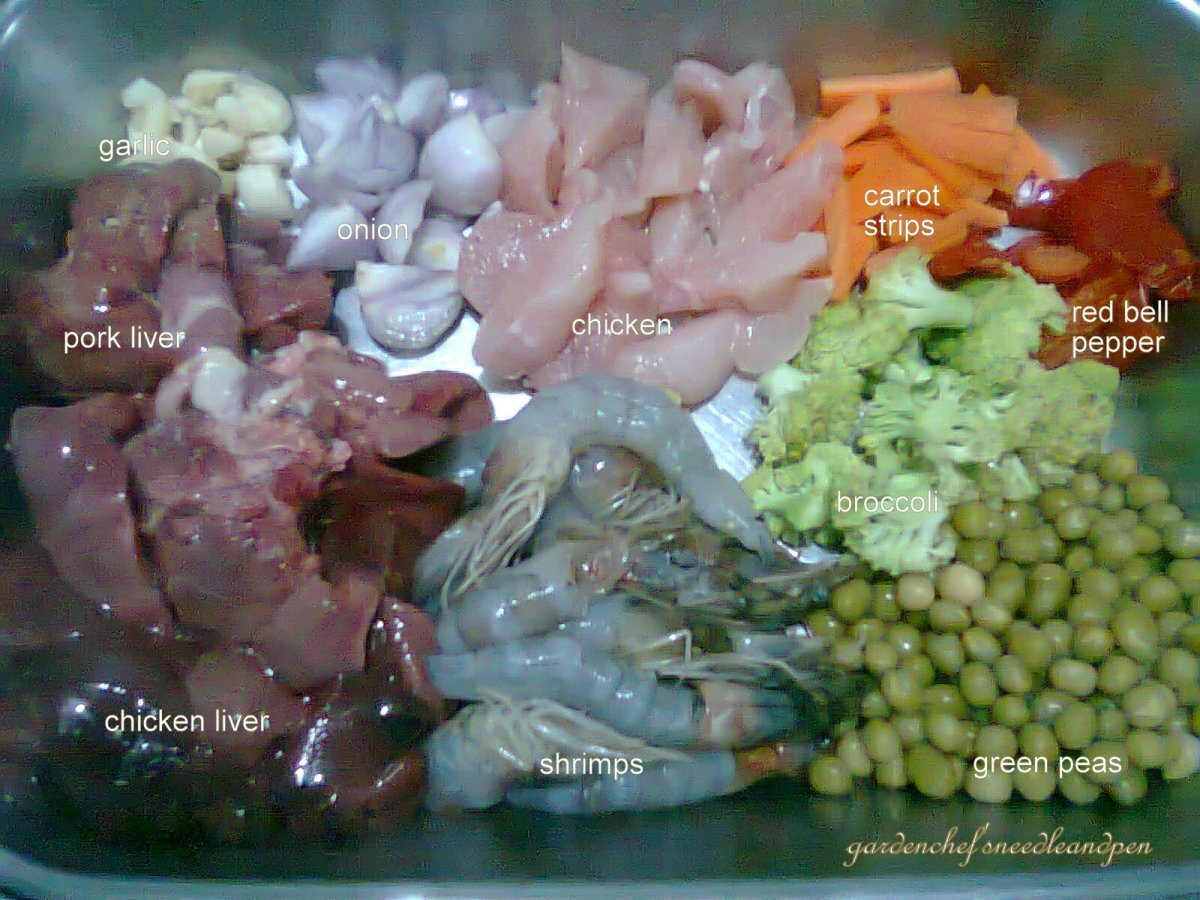 Questions:
Related recipes
Recipes