Mexican red rice (arroz rojo) and pot beans (frijoles mexicanos)
Preparation
In a blender puree the tomatoes, onion, and garlic. In a measuring cup heat the chicken broth until steaming, keep warm. In a pan (abt. 8 inches in diameter) with a tight fitting lid, heat the oil over medium heat.
When hot, add the raw rice and stir regularly until the grains become translucent . This takes about 5-6 minutes. Some may turn brown. This is okay. Add the tomato mixture. Stir. Cook until liquid is reduced and the mixture is somewhat dry-looking, about 2-3 minutes.
Add the warm broth, chiles, peas and carrots, and parsley. Stir thoroughly. Cover and cook over the lowest heat for 15 minutes. Remove from heat, and let stand for about 5 minutes.
Uncover and test a grain of rice. If it is still a little hard, re-cover the pan and set back over the low heat for another 5 minutes. (If all of the liquid is absorbed, add 2 tablespoons of water before returning it to the heat.). As soon as the rice is done, fluff it with a fork.
Frijoles Mexicanos:
Place the beans in a large pot (6-8 quart Dutch oven). Add 2 1/2 quarts of water. Add the fat and onion. Bring to a boil, then reduce the heat but maintain the simmer. Set a lid on top, slightly open. Add water, as needed, to keep the liquid level about the same, simmer until the beans are tender, about 2 hours. Stir in 1 1/2 teaspoons salt and continue to simmer for 15 minutes. Taste and add additional salt, if needed. The beans are ready to serve at this point but are so much more flavorful if you are able to let them sit for a few hours or overnight before serving.
Photos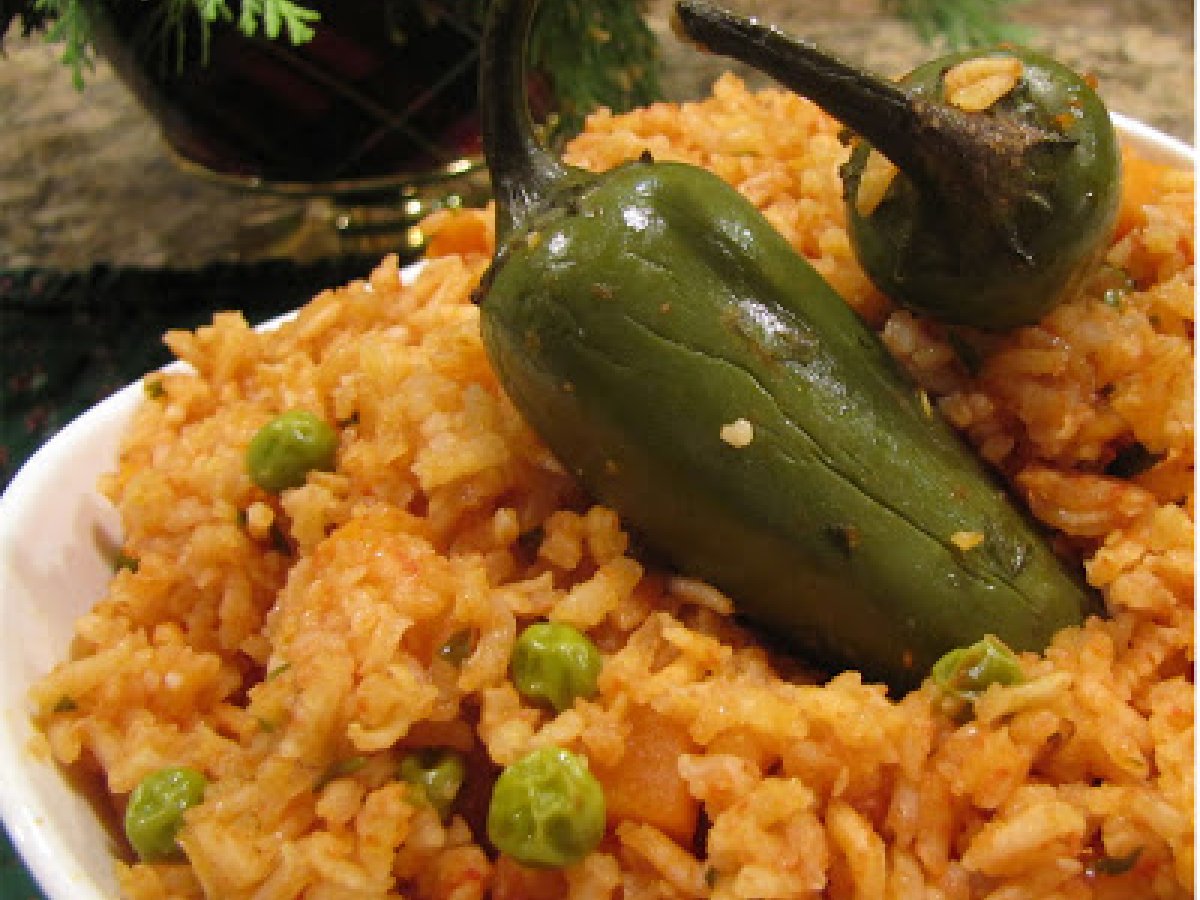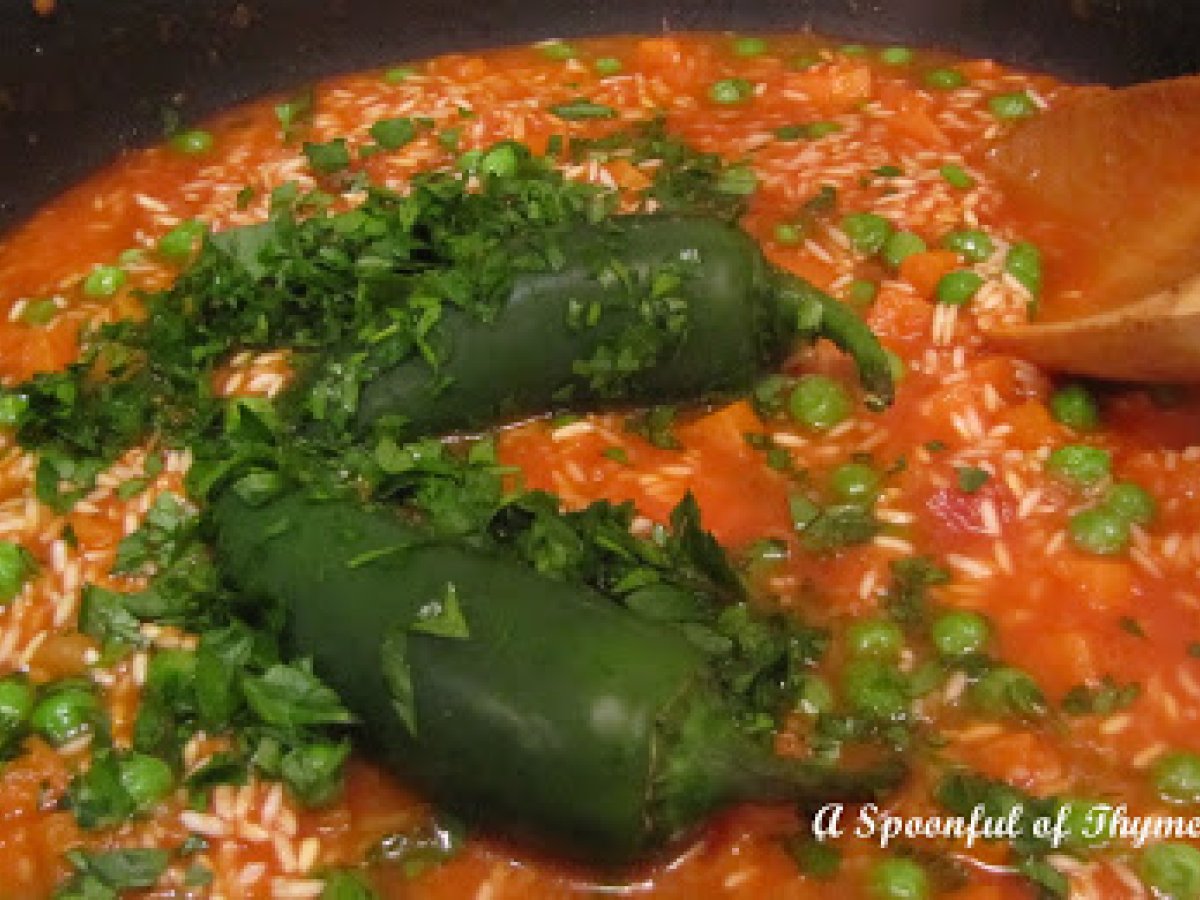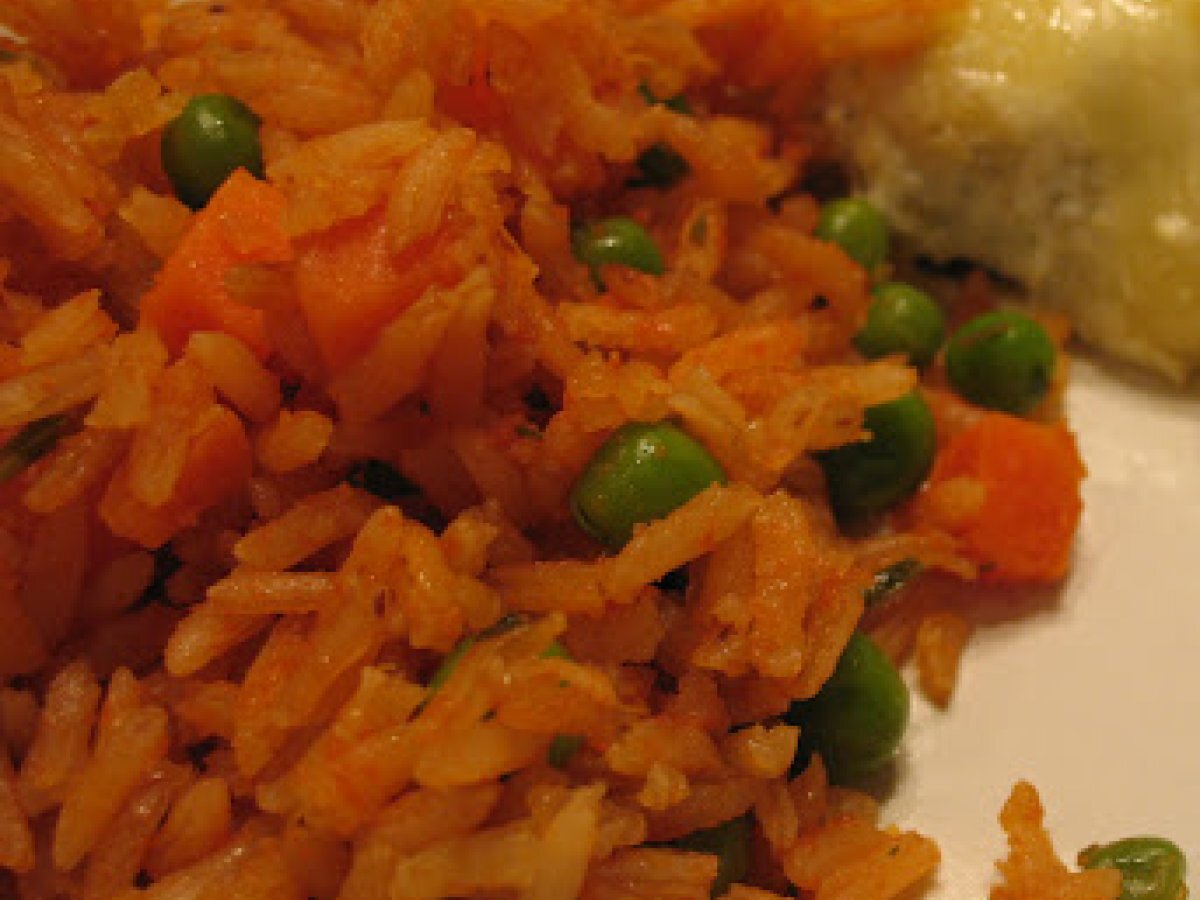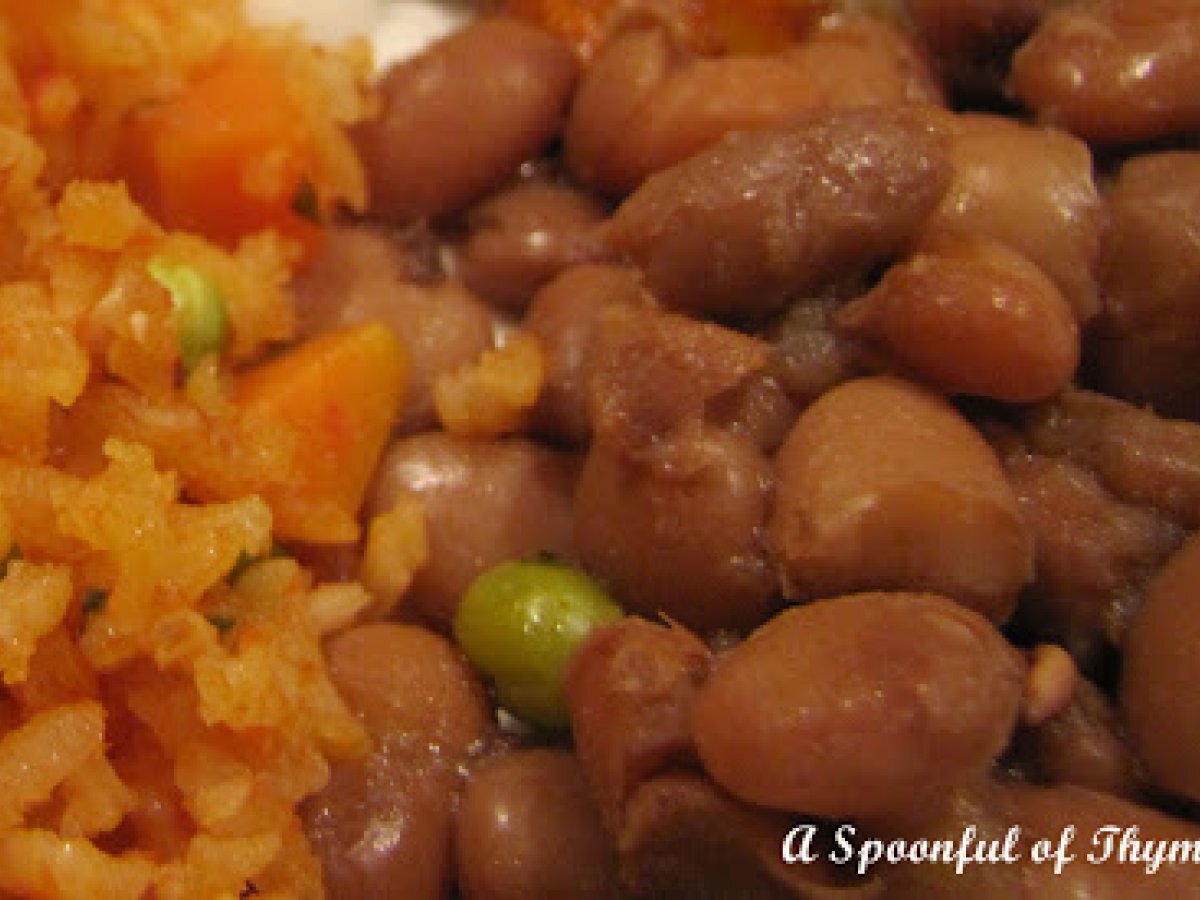 Questions:
Related recipes
Recipes
Related articles