Balsamic-glazed salmon
Balsamic-glazed salmon
Preparation
Rinse the salmon fillet, pat dry with kitchen paper, season with some salt and freshly ground black pepper for about 30 minutes.
Cook the chopped garlic with olive oil, add in the balsamic vinegar and honey. Cook till slightly thickened.
Line a baking try with foil, place the salmon fillet and brush with the glaze.
Bake in preheated oven 190 deg C for about 18 minutes.
After 9 minutes. flip over to the other side, add in more glaze and bake for another 9 minutes.
Put the fillet under the grill for another 2 minutes.
Transfer the fillet to a serving plate, round it up with a salad of coral lettuce, cucumber and cherry tomato.
Serve any excess sauce in a cup and add on for more flavour, if desired.
Photos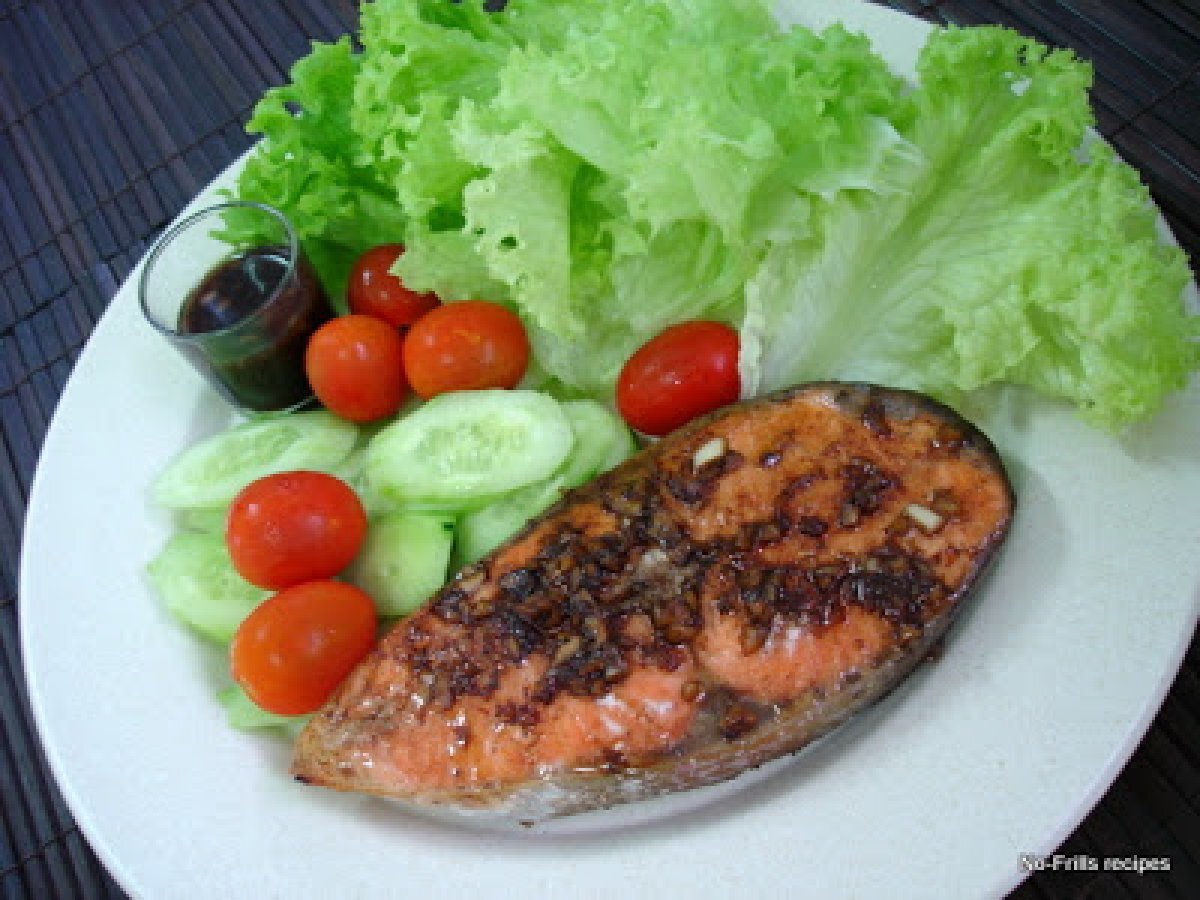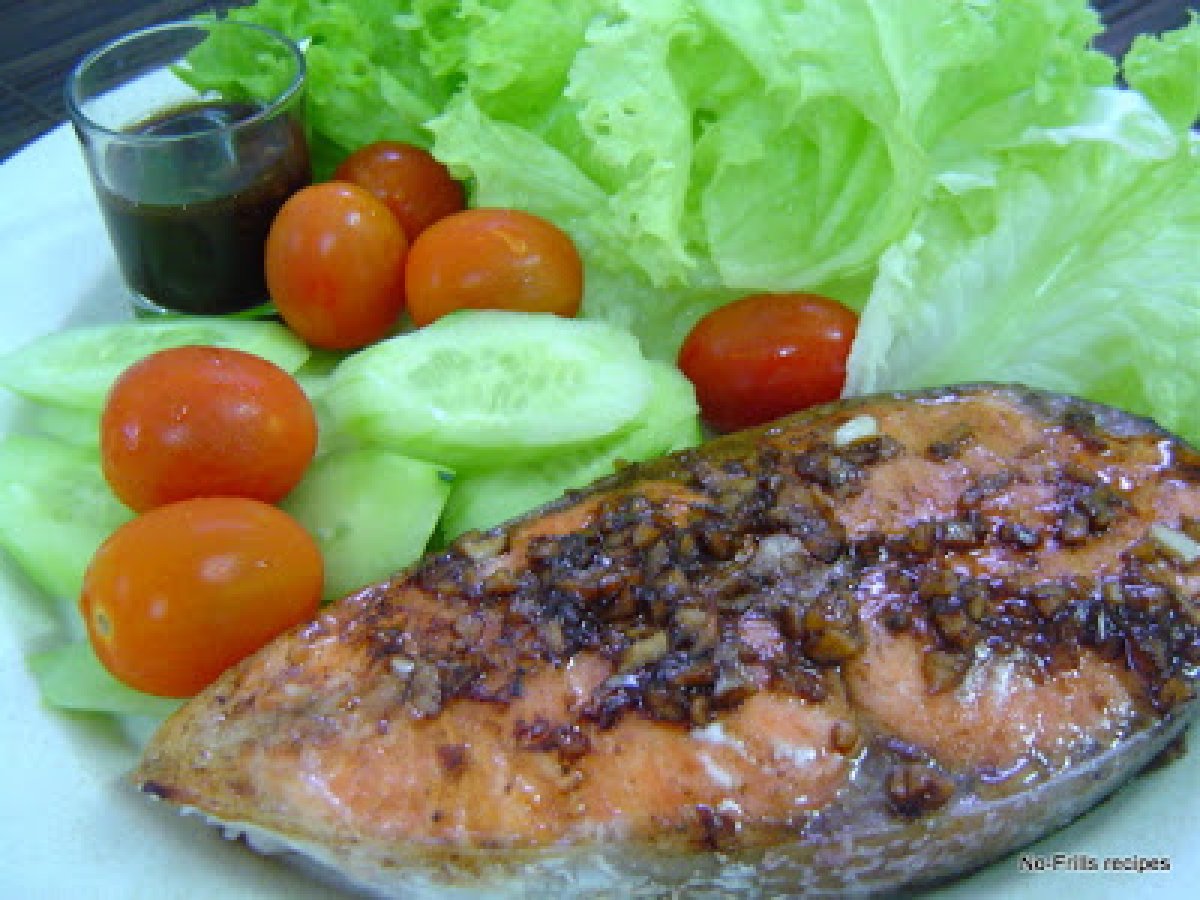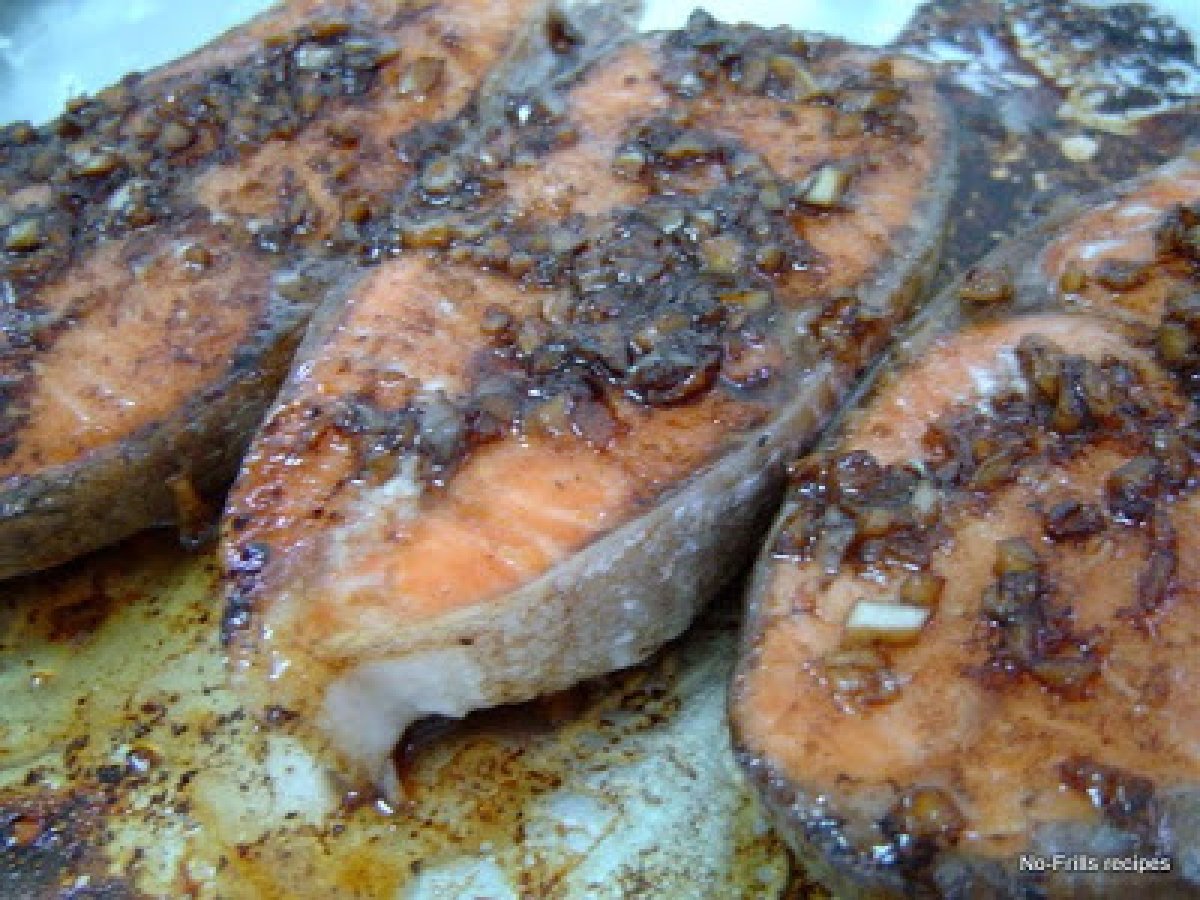 Questions:
Related recipes
Recipes