Orange ginger glazed salmon
Preparation
Prepare the glaze ingredients and mix thoroughly. Heat a saute pan and reduce this mixture until it thickens a bit. Set aside with a glazing brush.
Clean and prep the saute pan for the fish. Season both sides of the fish with salt/pepper/cayenne; skin on is going to be what's on top so sprinkle some flour on this side. The flour helps crisp the skin and also keep it from sticking to the hot pan during the initial sear.
Heat the saute pan over high heat and add the butter to melt. You want the butter at room temperature for a specific reason. When the butter is cold out of the fridge, the outside will melt much faster than the more compact, chilled inside. This means by the time the butter melts completely the outer layer will turn brown.
Set in the salmon fillets, vertically with skinnier end facing you will reduce splatter, skin side down. Press down on the fish to flatten it if it curls and reduce the heat to medium/high heat.
After 2-4 minutes flip your fish. Remove your fish and set it on a plate to rest. Any extra glaze in the pan can be poured over the fish when you serve it.
Photos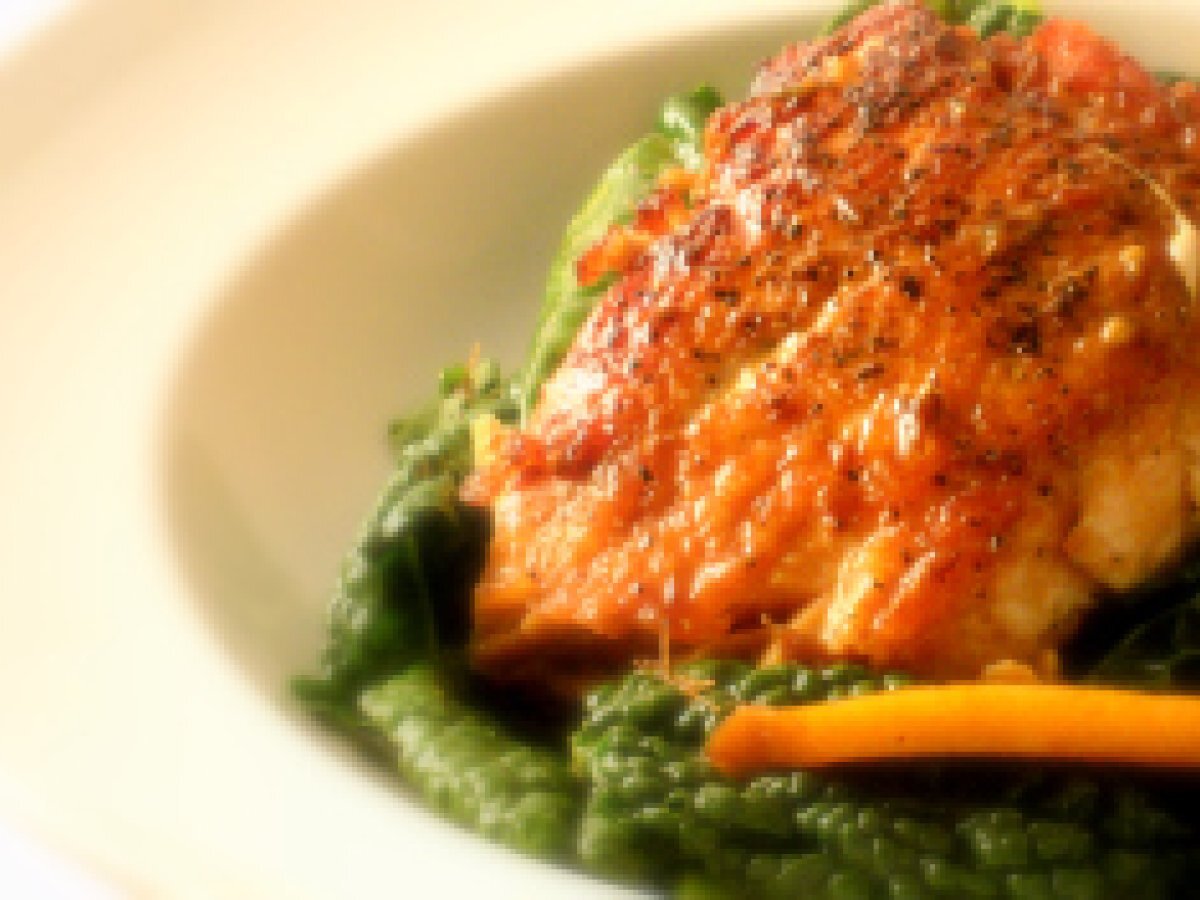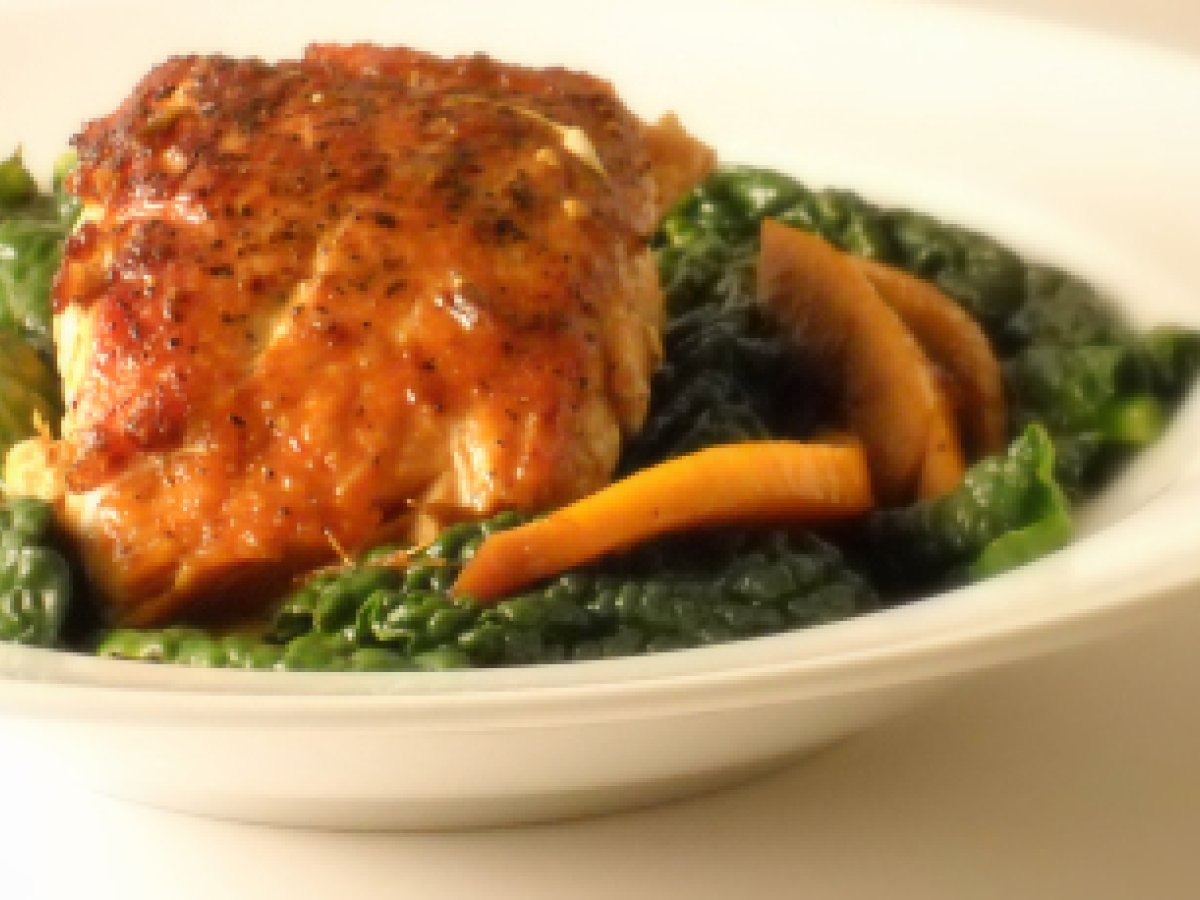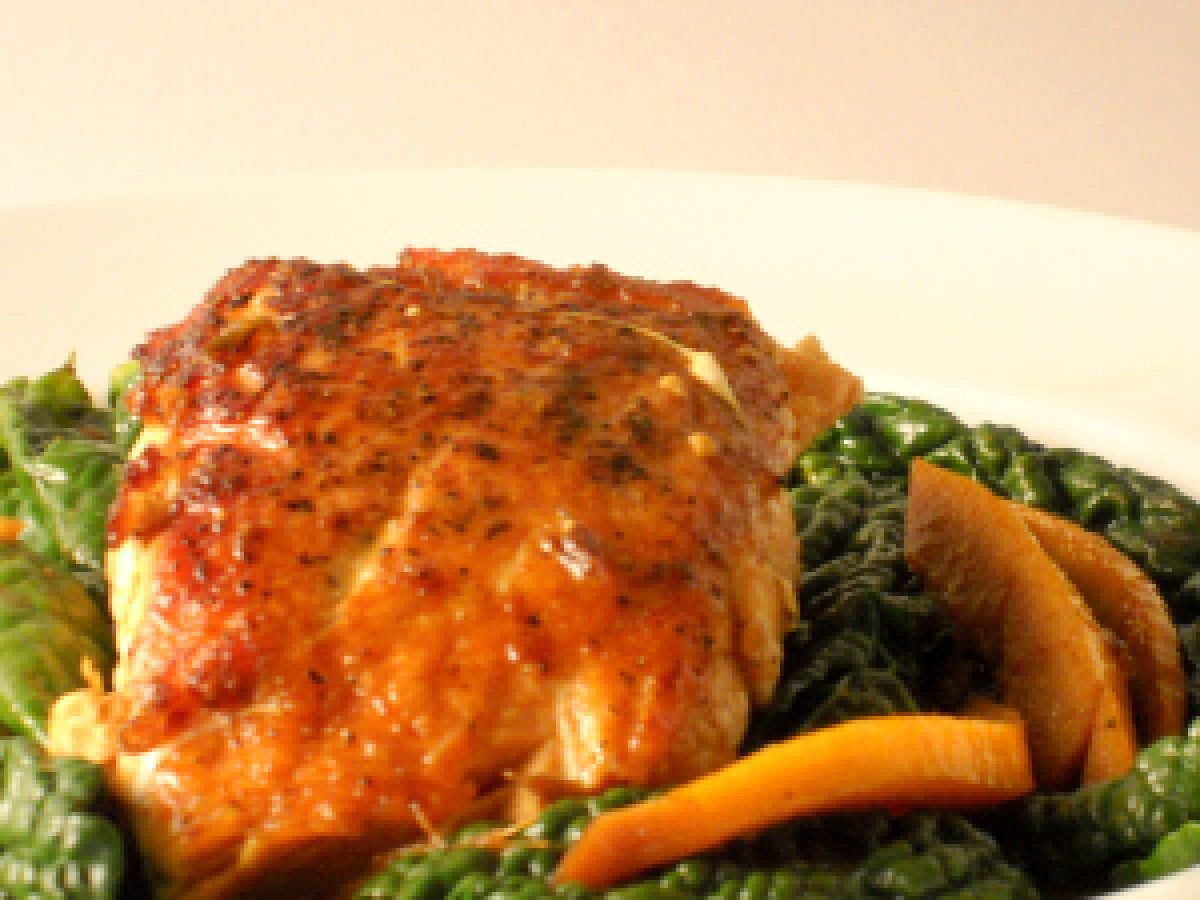 Questions:
Related recipes
Recipes