Bill granger's 5 spiced pork with hoisin, broccoli, & onion
Preparation
1. First make the marinade. Take a non metallic bowl & place your cleaned pork cuts in it.
2. Take a cup & mix the ingredients for the marinade in it. Stir it evenly. Pour the marinade over the pork pieces. Stir the meat into the marinade so that all the meat on all the sides is covered. Place clingfilm over the bowl & put it into the fridge to marinate at least 30 minutes up to 1 hour. I marinated it for 1 hour.
3. When you are ready to make dinner, cook the rice or steam it until tender. I used precooked rice. It had to boil about 10 minutes. Drain. Keep warm.
4. Take the bowl with the marinated meat out of the fridge. Mix together in a bowl the soy sauce, the chicken stock & the hoisin sauce, combine until smooth.
5. Pour 1 tablespoon of the peanut oil in a large wok & heat up on high. When the wok is really hot, add the ginger strips & the spring onions rings. Stir fry for about 2 to 3 minutes. Add the precooked broccoli florets & stir fry until nearly cooked trough. Remove it all from the wok. Keep warm.
6. Add the last 1 tablespoon of the peanut oil to the wok & heat up on high. When hot, add the marinated pork. Stir fry until brown & cooked trough for about 2 to 3 minutes or longer if necessary. Add the cooked vegetables to the wok, add the sauce & stir fry for about 2 minutes. Stir well. Turn the wok off.
7. Serve into 2 bowls, add the Thai Jasmine rice & top with the rest!

Enjoy with a lovely Singha Thai beer!
Photos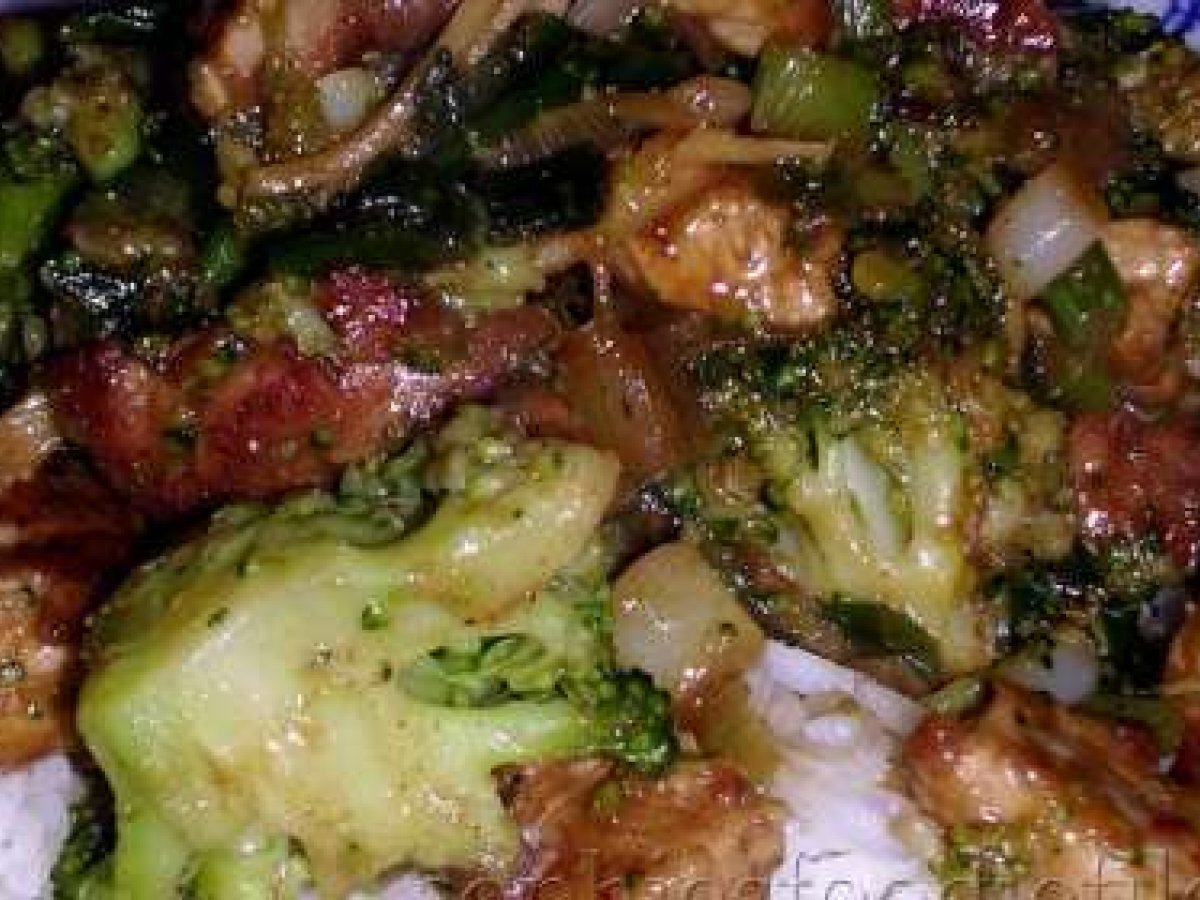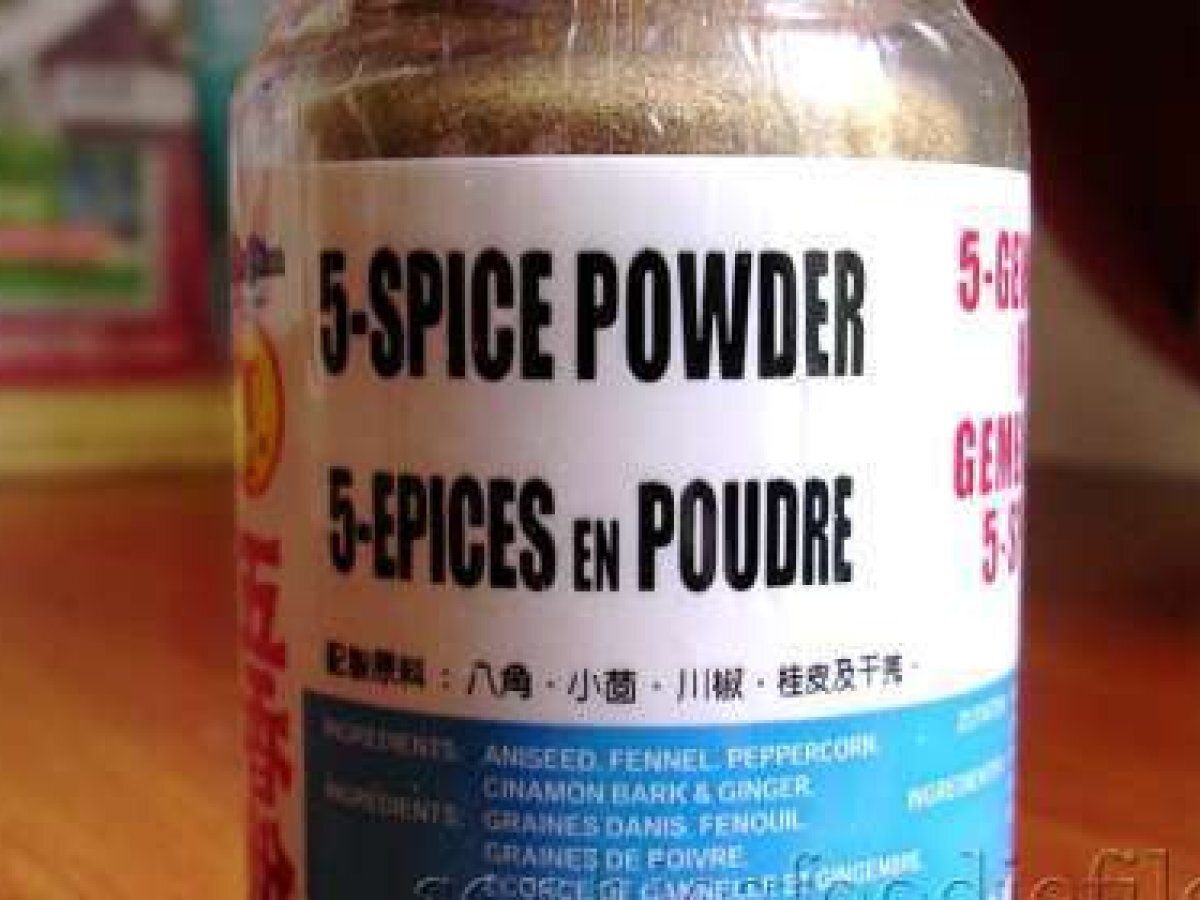 Questions:
You may like
Recipes