Braised mushroom with sea cucumber
Braised mushroom with sea cucumber
Ingredients
250 g Roasted
Pork
, cut into bite sizes pieces
---
200 g Dried Shiitake
Mushrooms
, soaked till soft
---
80 g Dried
Fish
Maw, blanched in hot water
---
150 g Fresh Pig Tendons
---
---
4 Big Dried Scallop
---
15 g Black Moss, soaked till expand
---
---
3 Slices of Ginger
---
3 - 4 Dried Chili(, optional
---
4 Tablespoon of Oyster Sauce
---
600 ml or More of Hot Water
Preparation
Soak dried shiitake mushroom and black moss separately in warm water, when the mushroom soften squeeze them dry to remove excess water and set side.
Rinse and scrap away any dirt from the sea cucumber and pig tendons and set aside.
Bring a pot of water to boil, blanched fish maw for about 3 minutes till soften, remove and soak in water for later use.
Heat up a big frying pan or pot, sauté garlic, ginger and dried chili with 1 tablespoon of oil till fragrant, add in roasted pork and give it a stir for 1 minute before adding mushroom and stirring for another 1 minute or more.
Next add in the sea cucumber and pig tendons and stir till the mixture is well mixed. At this stage you can transfer the mixture to a THERMAL POT or Slow Cooker for ease cooking process.
Add in enough hot water to cover the mixture, stir the black moss, oyster sauce and dried scallop. Cover and let the mixture simmer on medium heat for 15 minutes.
Remove from stove and place the inner pot back to the thermal pot holder and let it stand for an hour before placing the inner pot back to the stove and simmer for another 10 minutes.
Repeat step 8 till the ingredients soften and flavour. If you are using slow cooker, just set it to AUTO and cook for at least 2 hours or till soften.
Observations:
This dish can be prepared a few days ahead and store in small containers in the fridge till later consume. And if you like this dish but don't wish to take the hassle to prepare it due to the process, you can always cook in big quantity and freeze them in the freezer which can be kept for about 2 months. On the other hand if you don't like the idea of freezing your food perhaps a thermal pot will help to shorten the cooking time.
Photos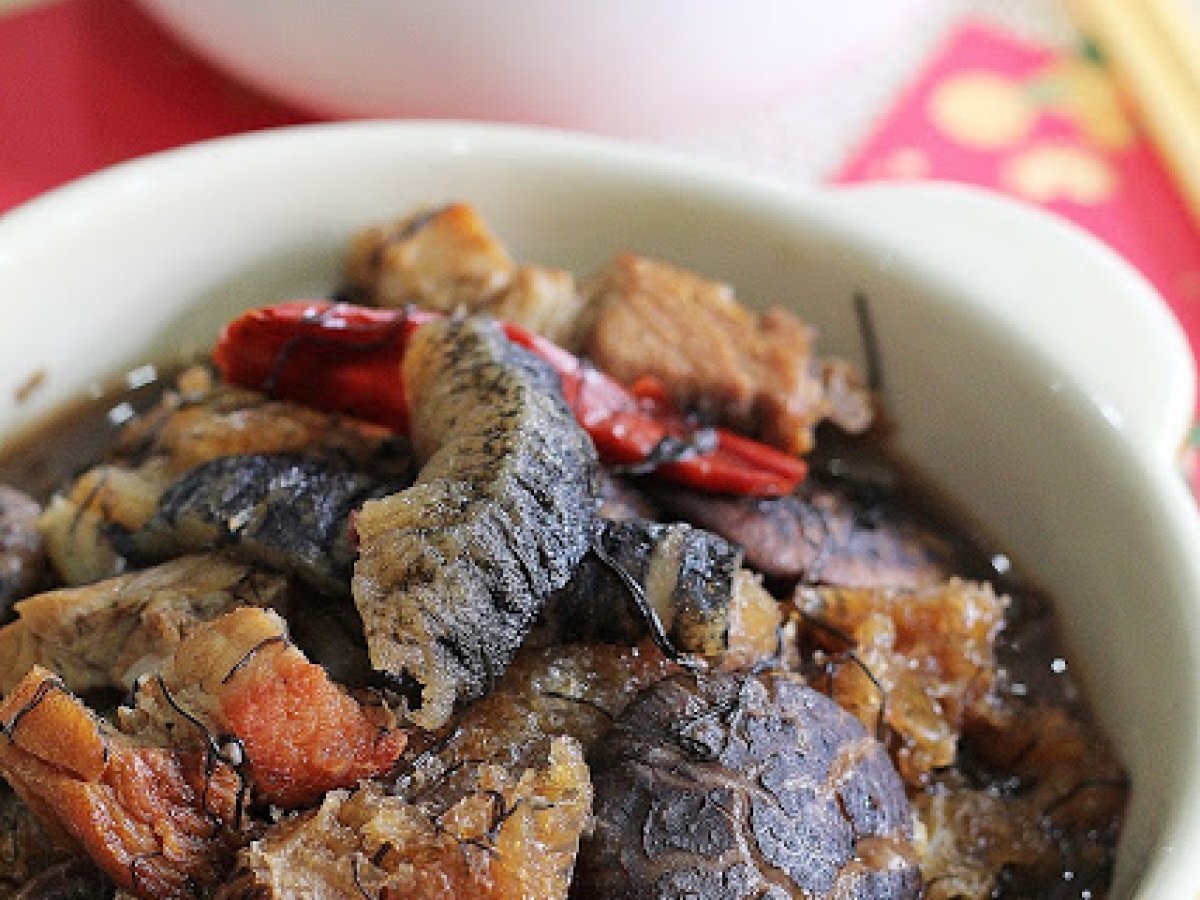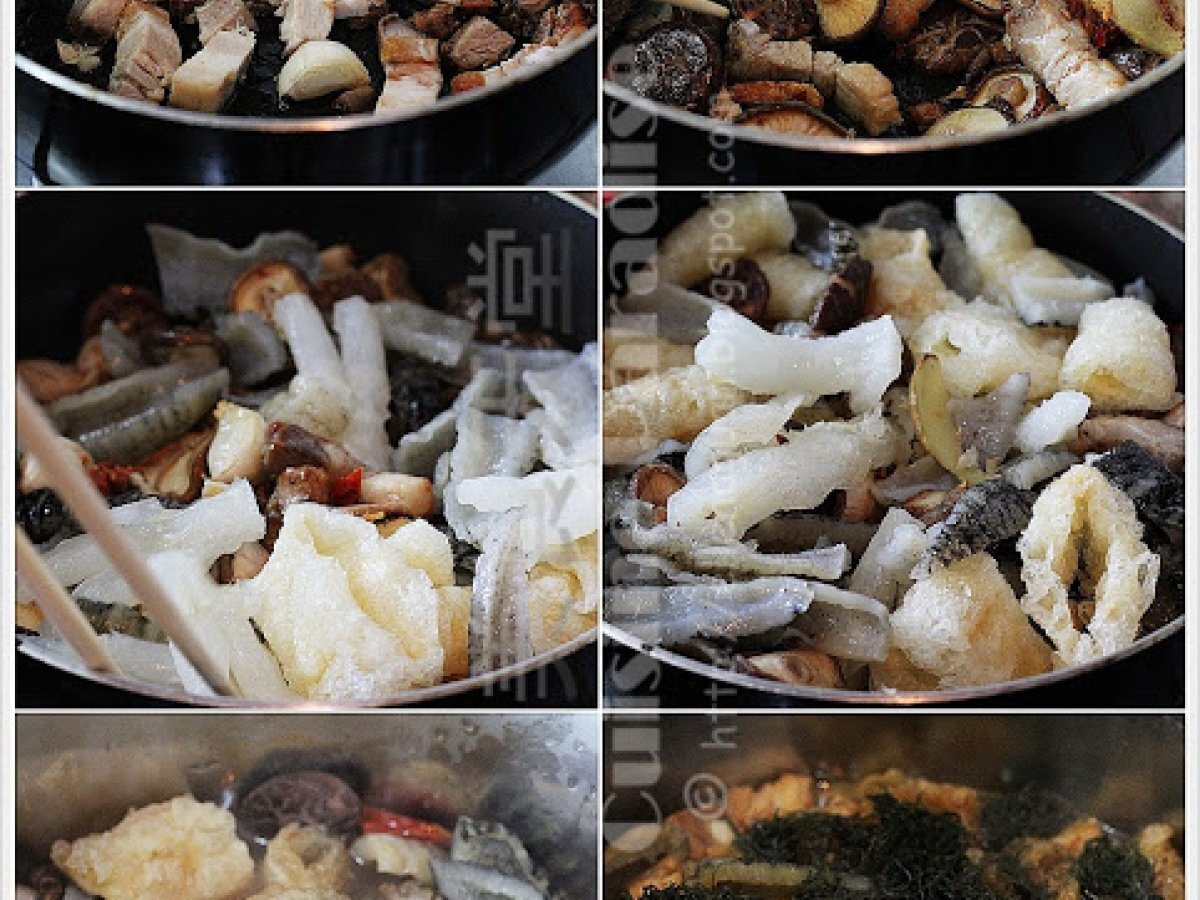 Questions:
Related recipes
Recipes