Chicken cordon bleu with a creamy dijon pan sauce
Preparation
Place the chicken breast on a piece of plastic wrap, parchment or wax paper. Place another piece of plastic, parchment or wax paper on top of the chicken breast. Using the flat side of a meat mallet, pound it to 1/4" thickness.
Repeat with each chicken breast. Peel the top layer of paper off. Place 1-2 pieces of Prosciutto on top of the chicken breasts.
Place 1 slice of cheese on top of the Prosciutto. You just don't want to add too much cheese, or the chicken won't fold up tight. Fold the chicken breast in half with the Prosciutto and cheese in the middle.
Season both sides with salt and pepper. Don't go crazy with the salt though, the Prosciutto and Havarti will add salt to it too. If you are worried about them coming open, you can 'stitch' the top by placing a toothpick through it horizontally.
In a medium/ large skillet (10" or so) melt 1 tablespoon of butter with the olive oil over medium- high heat. You want the skillet pretty hot to sear the chicken, but you don't want too as it will burn your butter.
Sear the chicken on both sides, about 3-4 minutes on each side. After you have seared both sides, add the chicken broth to the pan. Reduce the heat to low and cover.
Cook the chicken breast covered for another 10 minutes or so, until the chicken is fully cooked. And don't worry about the cheese.
When the chicken is fully cooked, remove it to a plate & cover with aluminum foil to keep warm. Really, you could eat these up just as they are...but why would you when in 10 more minutes you can have a delicious pan sauce to go with it.
Crank the heat up to medium- high on the skillet & boil the chicken broth for a couple of minutes. Add 2 heaping teaspoon of Dijon Mustard to the skillet and 1/4 cup of Heavy Cream. Whisk or stir well to incorporate it.
Reduce heat to medium- low and cook for about 10 minutes, stirring/ whisking the sauce to thicken.
Taste and adjust seasonings. Plate your chicken and spoon some of the pan sauce over top to serve.
Photos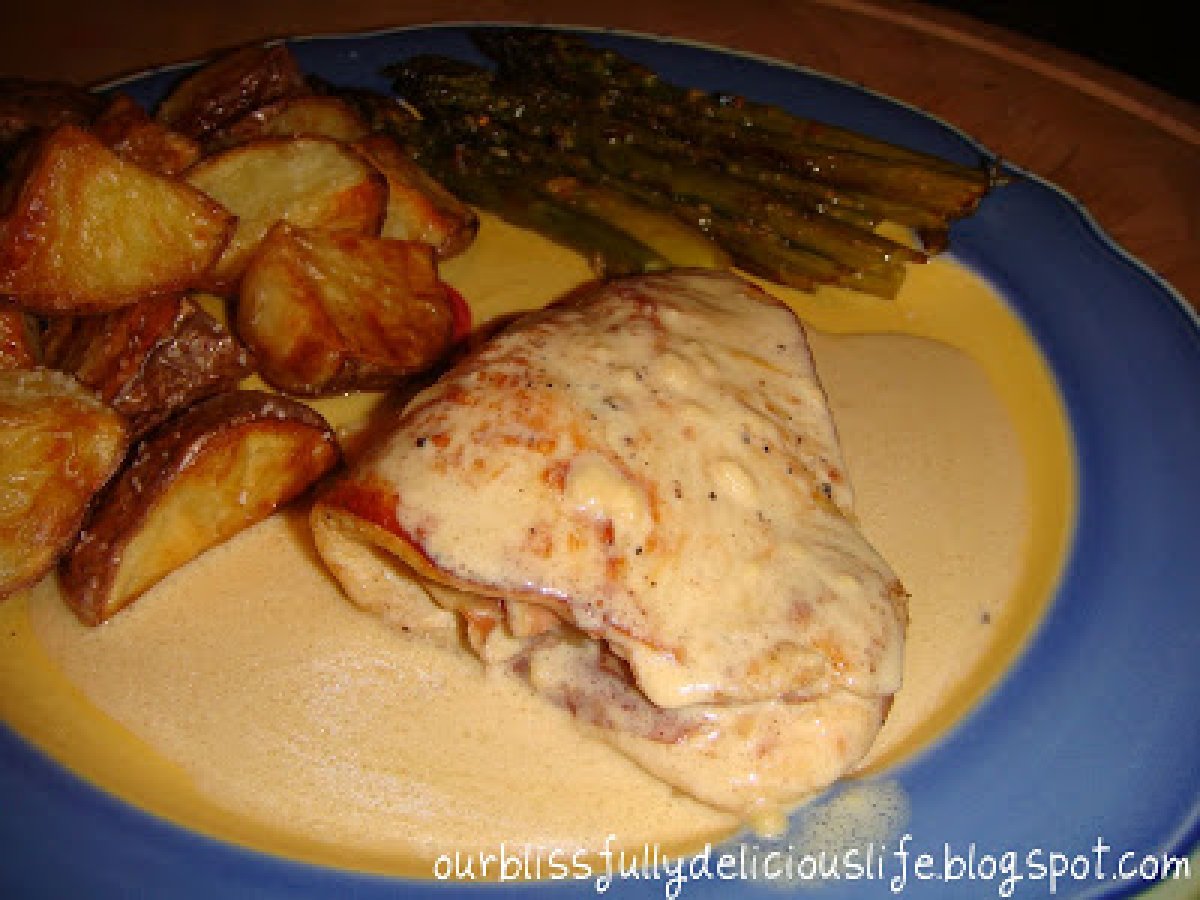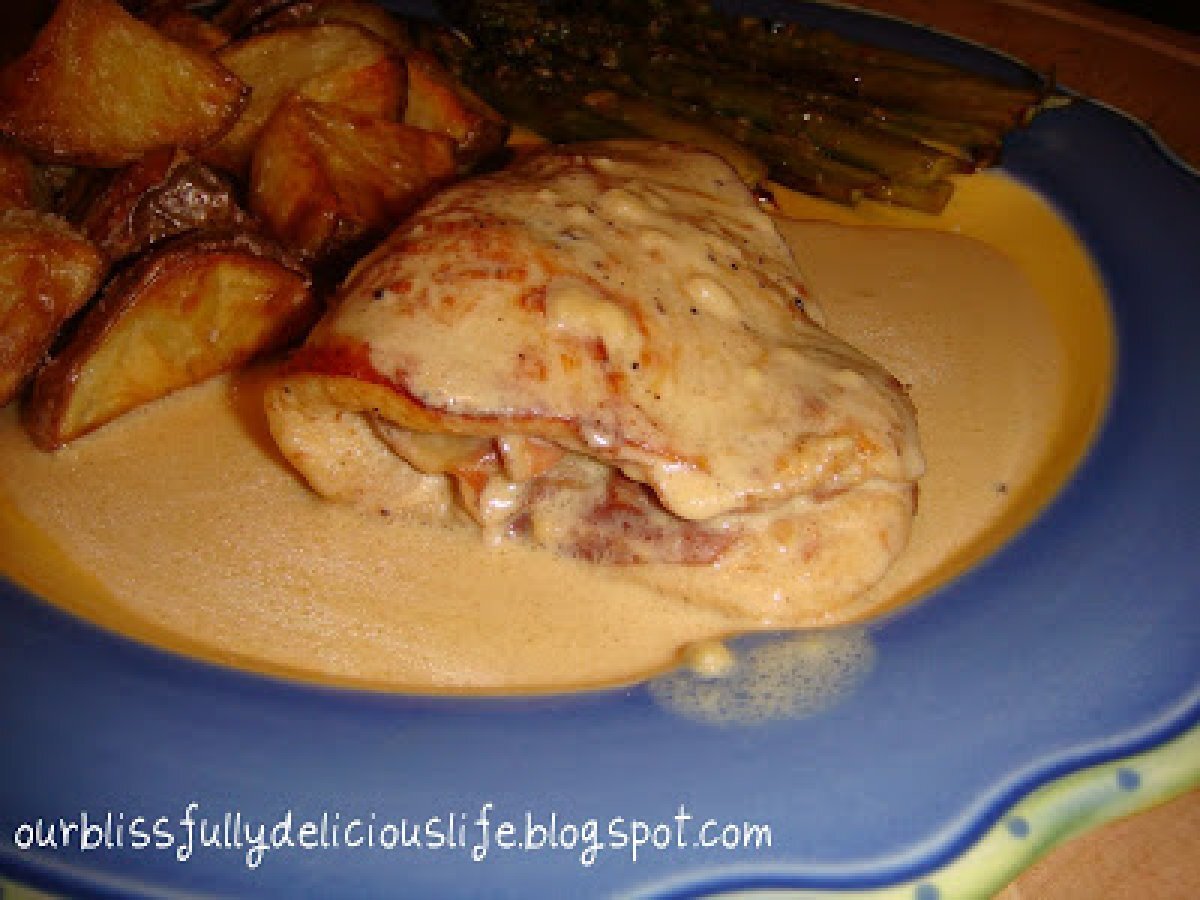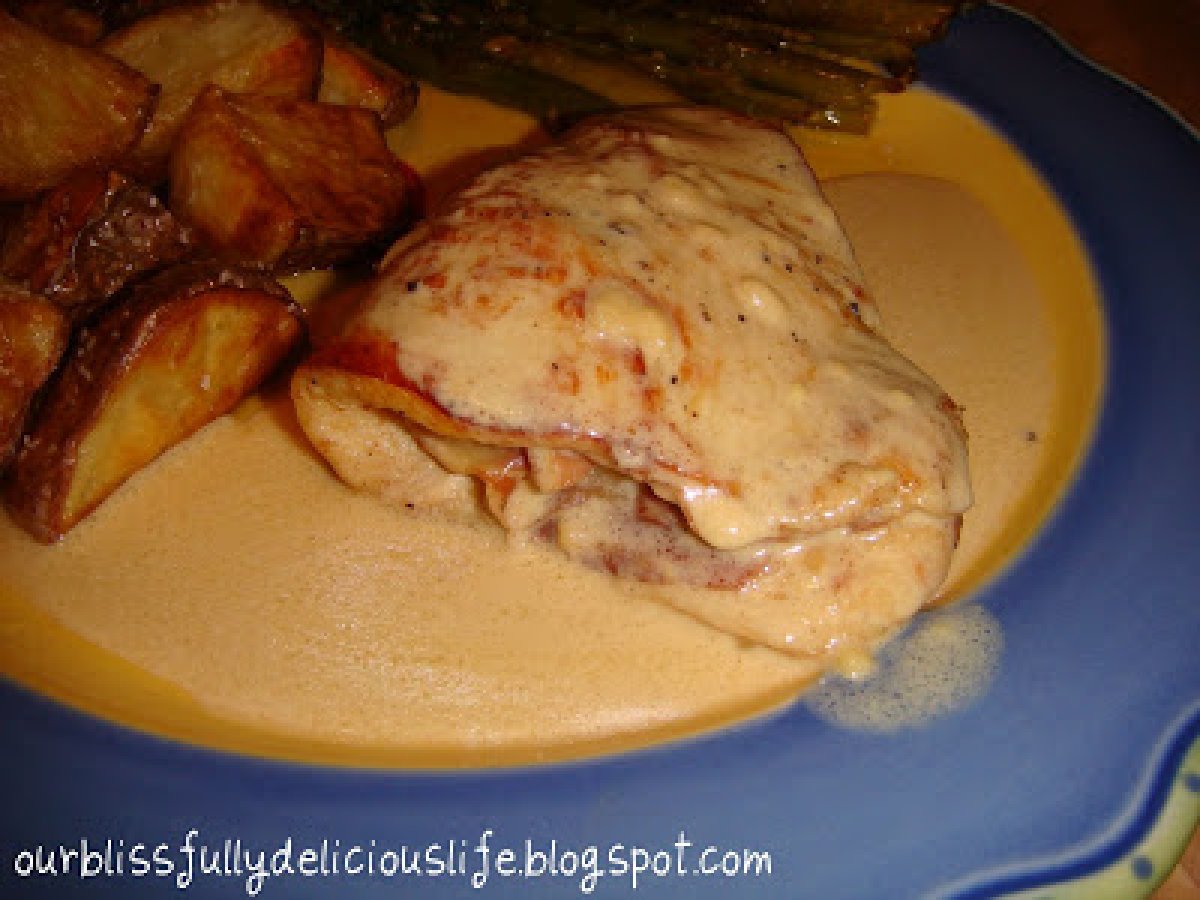 Questions:
You may like
Recipes