Exotic number cake with mango and passion fruit
Exotic Number cake with mango and passion fruit
Today we offer you an express and easy to make birthday cake recipe, follow the steps and impress your guests!
Materials
1 rolling pin
1 electric mixer (or food processor)
piping bag (or freezer bag)
spatula
Preparation
Make a stencil with the number of your choice.
Cut the two pie crusts: you will have to make the same number twice (here: two 4 and two 0).

Don't panic: you can rehash crumbs if you don't have enough room.
Place the pie crust numerals on 2 baking sheets. Bake in a preheated 350°F (180°C) oven for 12 minutes. Remove from the oven and let cool completely.
Put the cream, mascarpone, bowl and whisk in the freezer for 15 minutes.
Beat the cream, mascarpone, icing sugar and vanilla until firm.
Place 1 digit of each (here a 4 and a 0) on the serving dish.
Transfer the cream to a piping bag (or a cut freezer bag) and poach small balls of cream on the entire surface of the two digits. Pour mango coulis and passion fruit randomly over the cream.
Place the second digits on top and poach cream all over again. Add more mango coulis and passion fruit on top.
Here we are, the number cake is ready! You can add lime zest on top or grated coconut if you like!
You tried this recipe ?
Mention @petitchef_en and tag #petitchef
Observations:
How to make a homemade pie crust dough?
Here we made an express number pie, you can find other recipes of number cake on our website with homemade pie crust dough. Look for "Number cake", "Heart cake kinder", "Easter bunny cream tart" or "Christmas tree cake" (with a cocoa shortbread).

Which topping to put on a pie number?
We have lots of other ideas on our site that can inspire you: you can use chocolate treats, fresh fruit, chocolate, caramel: anything is possible!

How to make a stencil for a pie figure?
Draw the numbers or the desired shape on a sheet then cut out and place the stencils directly on the sanded dough before cutting with a knife.

Can we make a sponge cake instead of shortbread?
You can make a classic genoise recipe, you will have to cut it after cooking when the cake has cooled.
Photos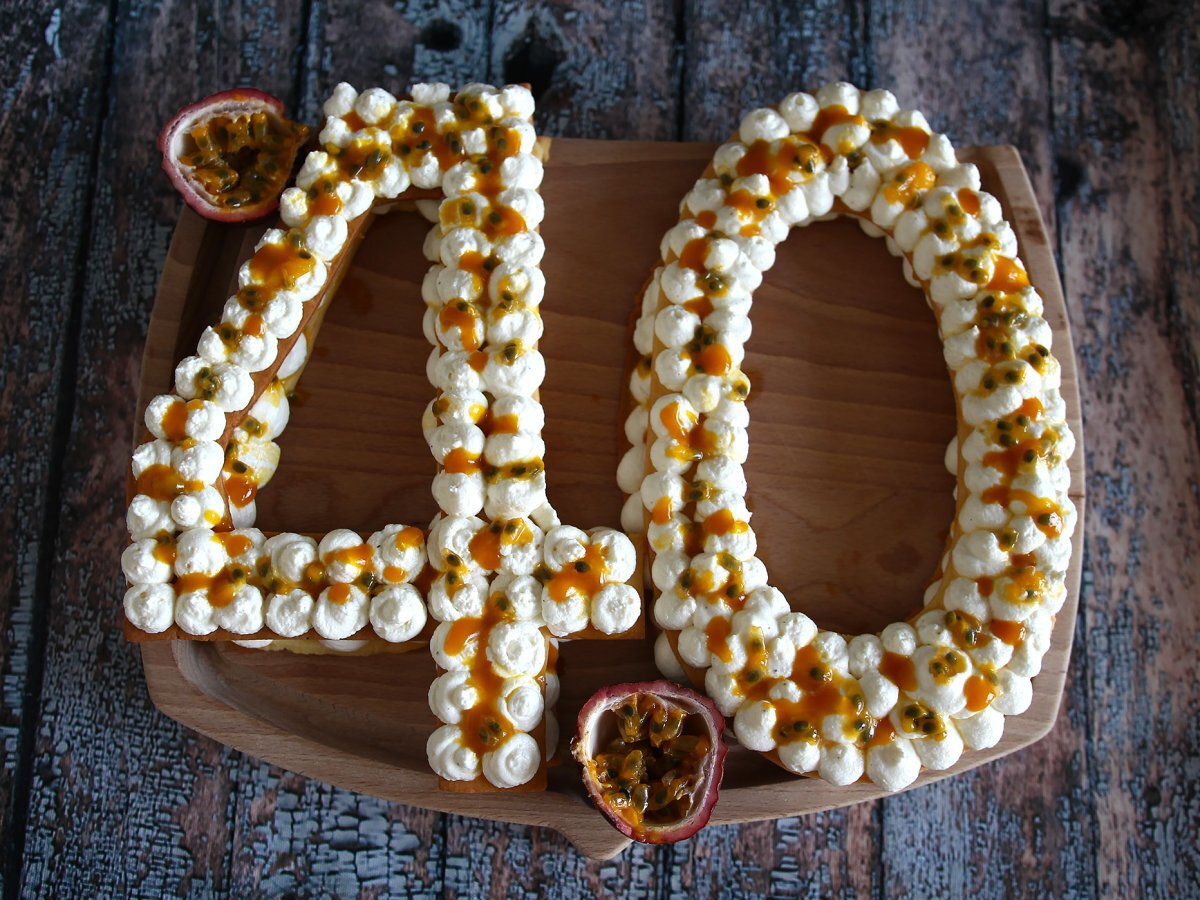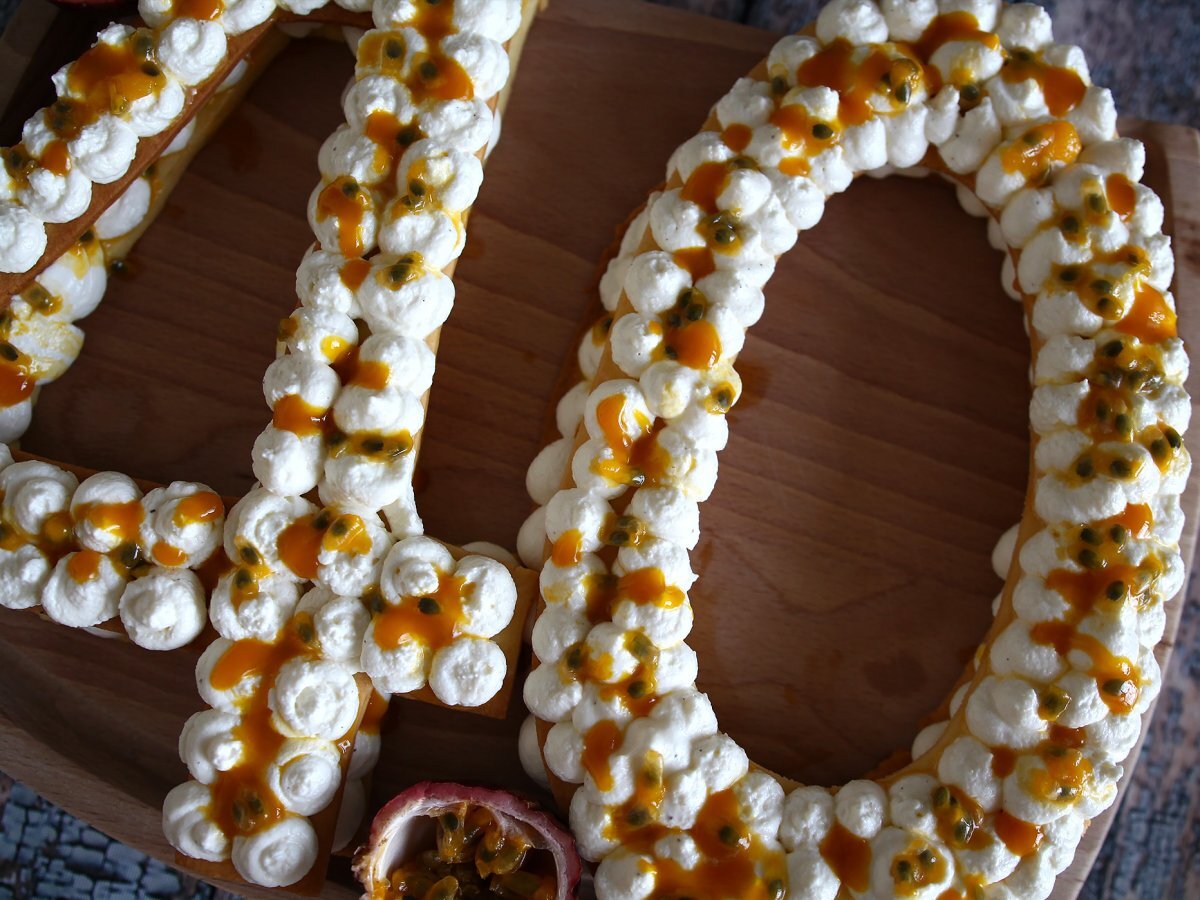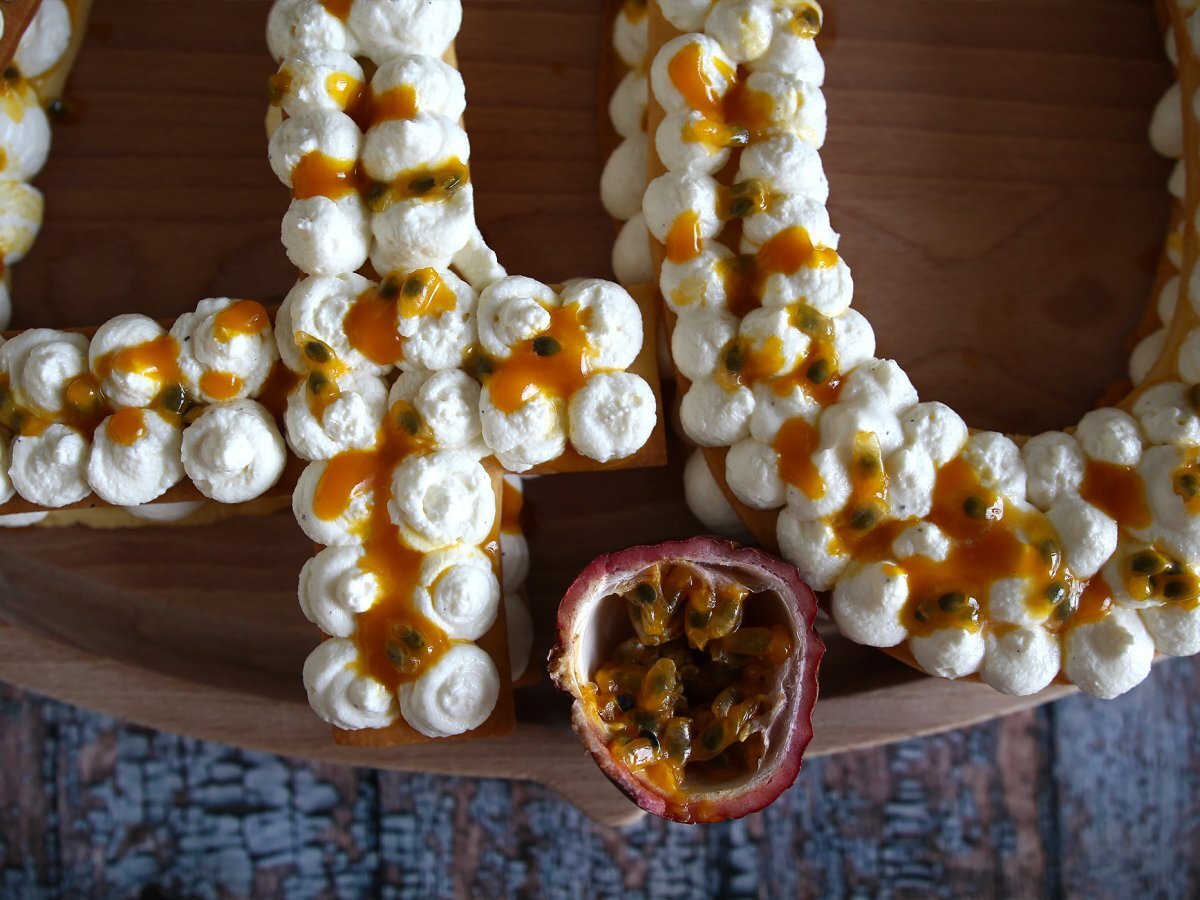 Questions:
You may like
Recipes
Related articles