Mango cake with passion fruit sauce
Mango cake with passion fruit sauce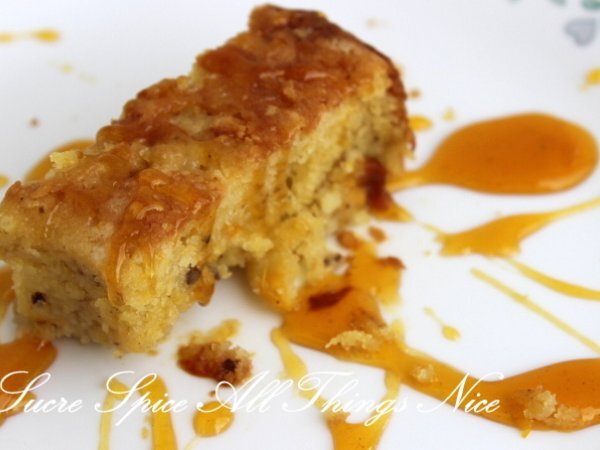 This Mango cake is a delicious coffee cake.It has walnuts which go very well with mangoes and give that required crunch to otherwise light and spongy cake.It pairs very well with the passion fruit sauce and adds nice citrus y punch to this indulgent cake.
Ingredients
---
Ingredients
---
220 gms flour
---
---
1 1/2 tsp baking powder
---
1/2 tsp baking soda
---
---
---
500 gms chopped mangoes
---
1/2 tsp nutmeg
---
---
75 gms roughly chopped walnuts
---
250 ml sour cream - if unavailable add a few drops of lemon juice to cold
---
milk and let it stand for a couple of minutes.
---
Passion fruit puree
---
250 ml passion fruit puree
---
75 gms sugar
---
60 ml water
Preparation
Preheat the oven to 160 C.Thoroughly grease a 9" (23 cm) bundt pan and dust it with flour.Set aside.
In a medium bowl beat the eggs,sugar and butter till light and fluffy. In another bowl sieve together flour,baking powder and baking soda.
Add these dry ingredients to the egg butter mixture .Fold in sour cream.
Add mango pieces and mix again for a minute or two.Fold in walnuts
.Pour the batter into the pan and bake for 50-60 minutes.
To make passion fruit puree, cook all the ingredients together on medium heat till desired consistency is achieved. Remember to keep stirring !!
Questions:
Related recipes
Recipes
Related articles