Chicken cordon bleu recipe (italian style) with pesto and panko
Preparation
Start by making the basil pesto, in advance if you can. For the recipe, check out the basil pesto method in this post. Basically, it's pretty easy – do it in advance if you can, you'll benefit form making it in advance, as the ingredients will come together overnight.
Next you can start with the chicken roulade. The key with any roulade is to get the meat into a 'roll-able' shape. To take the chicken breast and place it between two separate pieces of saran wrap and pond it with a meat mallet or rolling pin. Make sure you pound it out very evenly, to around 1/4 inch thickness. You want to make sure that the chicken breast is pounded very thin, but not ripped or torn at all.
Preheat the oven to 400 F. You can now add the fillings to the chicken. Remove the top saran wrap from the pounded chicken, but leave the bottom half below. Start with the pesto – smear a thin layer of pesto onto the chicken over only 1/2 of the breast.
Make sure you use a decent amount of pesto . Next, add the prosciutto, one layer at a time, try to use around 2 thin slices of prosciutto topped evenly over the pesto. Next, add the Gruyere cheese on the top of the prosciutto. It should all pile up on the lower half of the chicken breast.
You then want to roll the breast up into formation. Start at the bottom of the breast where the fillings are. Pick up the saran wrap and fold the bottom part of the chicken breast up to wrap up the fillings. Pull back the saran wrap and roll the rest of the chicken up in full, leaving the saran wrap around the rolled breast. You then want to wrap the breasts up tight inside the wrap and twist the ends up to seal the chicken up tightly. Place the wrapped chicken in the fridge while you prepare the rest of the dish.
You should now set up the breading station. Add the flour to a plate or bowl and season with salt and pepper. Whisk the eggs with a splash of water and set them next to the flour. You then want to add the thyme to the bread crumbs and place in a pan with the butter over medium heat and gently melt the butter into the bread crumbs. Letting the bread crumbs cook a bit will help them brown in the oven. Once you cook the crumbs a bit, move them to another plate.
Take the chicken out of the fridge and dredge in the flour, then move to the egg and lightly coat with egg mixture. You then want to coat the chicken with the bread crumb mixture and place in an oven proof dish. Bake the chicken in the heated oven for around 25-30 minutes, then remove and let rest for 5 minutes before serving.
Photos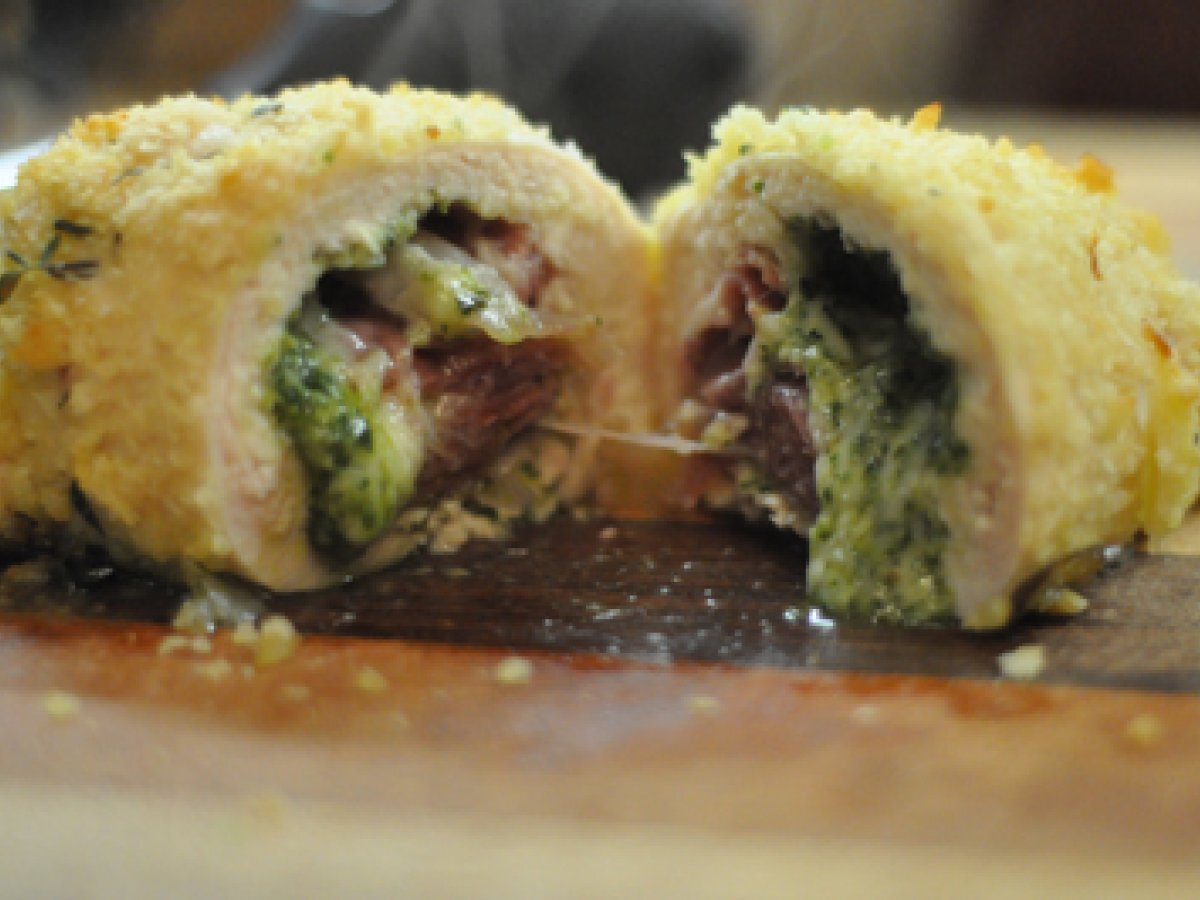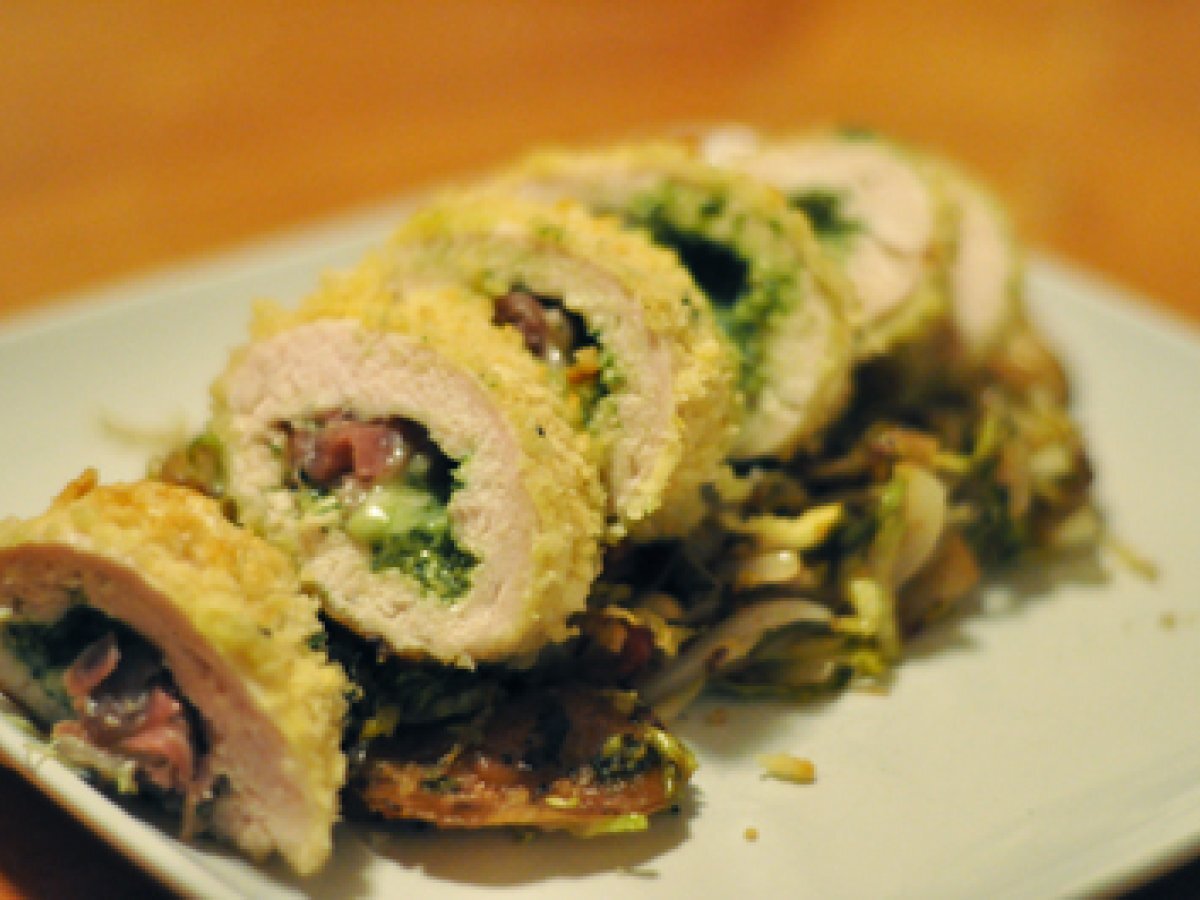 Questions:
Related recipes
Recipes
Related articles