Easy pan fried fish tacos recipe with a twist
Preparation
Cut the fish into 4 even pieces. In a container, that is large enough to fit the fish, add the garlic, rum, orange and lime juices.
Stir to thoroughly combine and then lay the fish pieces into the marinade and cover the container. Let the fish marinate for 2-4 hours, in the refrigerator.
If the marinade doesn't completely cover the fish, turn the pieces over half way through the marinating time.
Pour 2 tablespoons of olive oil into a pan. Preheat the pan over medium high heat. Once the oil is hot, lay the fish in the pan and cook for 2-5 minutes per side, depending on the thickness of the fish.
Remove the fish from the pan to a large plate and sprinkle lightly with kosher salt and fresh ground black pepper.
Place a large spoonful of the yogurt crema on the plate. Lay a piece of the fish on top of the crema. Add 1 or 2 avocado fries on either side of the fish.
Spoon a generous amount of the pineapple salsa slightly overlapping part of the fish and onto the side of the fish. Add sliced onions, cilantro and radish slices. Sprinkle the ground Corn nuts over the top of everything and serve.
Ground Corn nuts. Pulverize 1/2 cup corn nuts. You can do this either in a food processor or by putting them in a bag and smashing them with a heavy pot.
Pineapple Salsa :
Mix all ingredients in a small container, cover and refrigerate.
Spicy Fish Taco Sauce:
Mix all ingredients in a small container, cover and refrigerate.
Avocado Fries:
Preheat oven to 200 degrees Farenheit. Line an oven proof dish with 2 layers of paper towels. In a large saucepan, heat 1 1/2″ of peanut or canola oil to 375 degrees Farenheit. (use a candy thermometer to find the temperature). Pour the corn starch and panko bread crumbs on to separate shallow plates. Put the eggs in a shallow bowl and beat until they are well blended. Squeeze the lime wedge over the slices of avocado. Lightly coat each avocado slice with the cornstarch. Knock off any excess. Dip the coated avocado into the eggs then coat with the panko bread crumbs. Fry coated avocado slices in the oil until deep golden brown on all sides. This should take 1-2 minutes. Do not crowd the oil. You will need to do this in batches. Remove the fries from the oil and lay on paper towel lined dish. Sprinkle with salt and slide into oven to keep warm. Continue doing this until all of the avocado has been fried.
Photos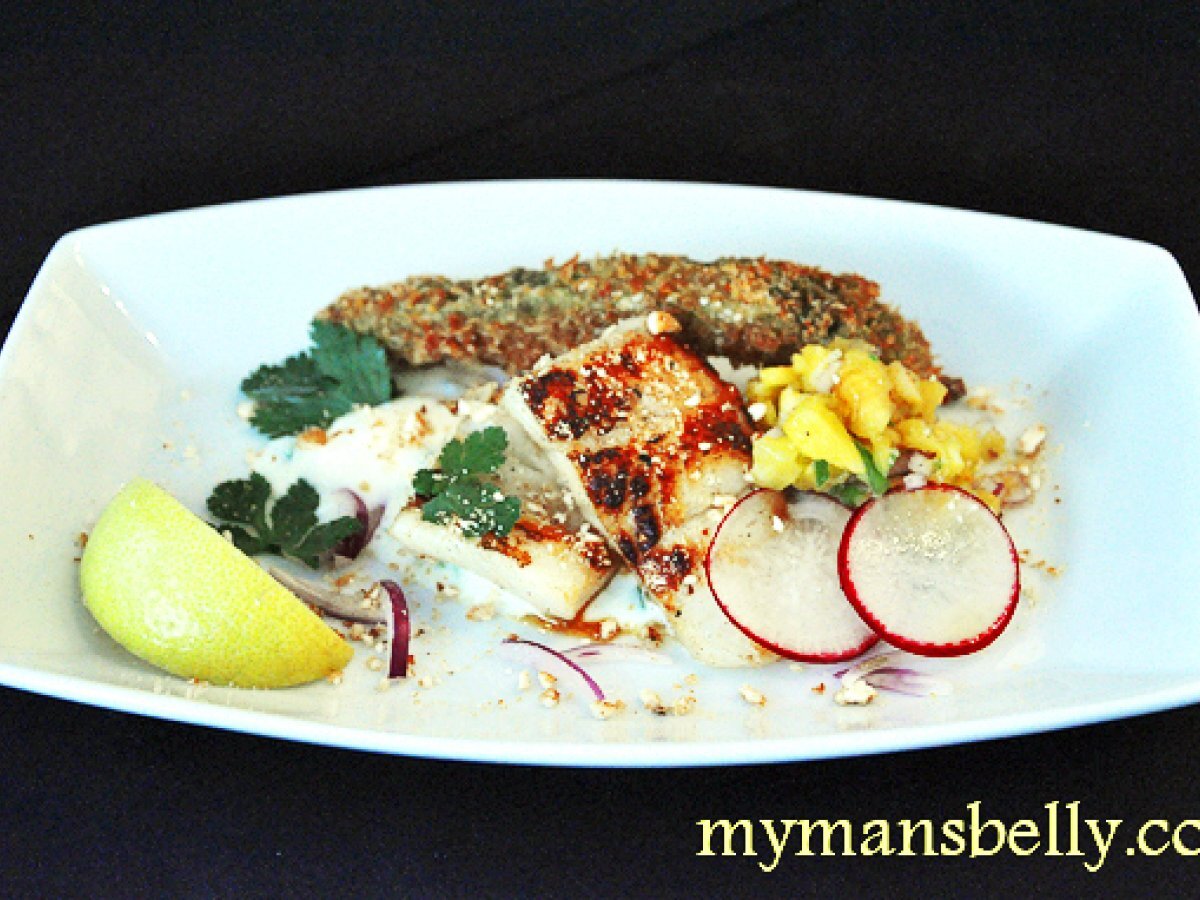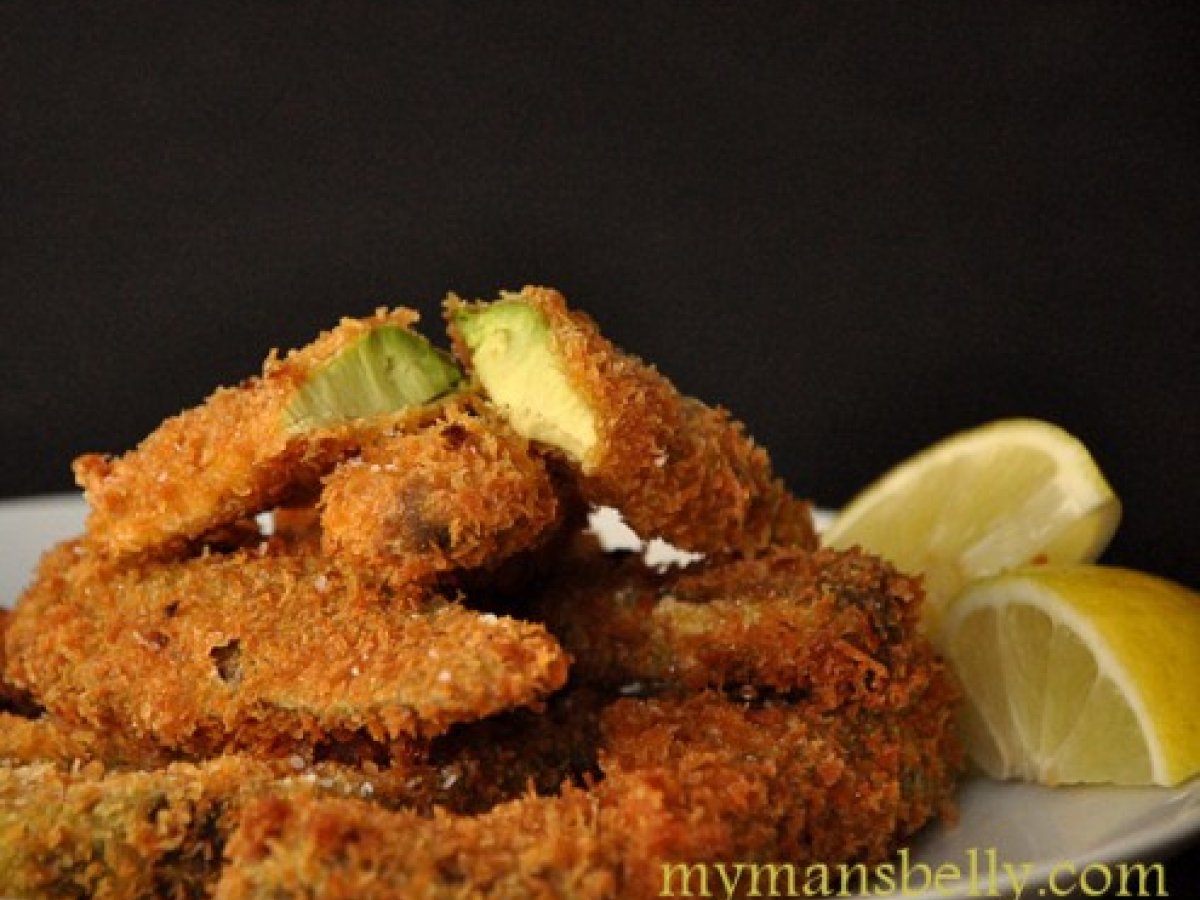 Questions:
You may like
Recipes
Related articles