Erachi kothi varuthathu/minced meat fry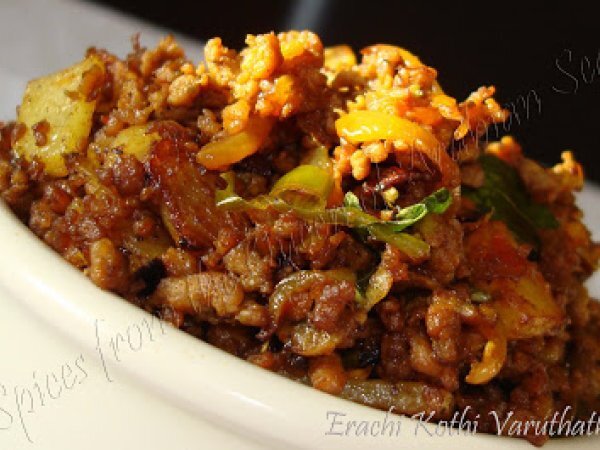 Preparation
Peel potatoes and cut into four lengthwise. Cut into thin slices. Sprinkle with salt, deep fry and keep aside.
In a non stick pan add meat and the second set of ingredients and cook stirring continously until all the water is gone.
Transfer it into another vessel. Pour oil in the cooking pan, saute onions and curry leaves.
Reduce heat and add coriander powder, chilli powder, turmeric powder and garam masala powder.
Add tomattoes. When oil leaves to the sides add the cooked meat and stir fry until golden.
Add vinegar and salt to taste. Garnish with mint leaves and fried potatoes.
Questions:
Related recipes
Recipes