Everlasting : marikina style meatloaf
Preparation
Preheat the oven to 350° F/180° C. Saute the garlic in 2 tablepsoons . of butter for 2 minutes. Add the onions and saute until soft and translucent. Add the minced pork, sausagemeat and chopped chorizo.
Saute until they are all blended and begins to change color. Add the chopped red pepper, tomato puree, soy sauce, and redcurrant jelly and simmer for 10 minutes.
Add the sultanas and cheese and stir until the cheese is melted. Processed cheese is used because fresh cheese will turn gummy when cooked.
Set the mixture aside while you prepare the pan. Line the bottom of the mould with non-stick baking paper and grease both bottom and sides liberally with butter.
Arrange your choice of decoration at the bottom of the mold, making sure that they are flat so the juices of the mixture wouldn't seep underneath them and spoil your design.
Olives, roasted red peppers, carrot shapes and sliced boiled egg are all suitable. The nice face of the decorations should face the bottom of the mould because that would then be the top when you invert the meatloaf.
Add the 4 eggs to the meat mixture and mix very well. Pour slowly into the decorated mould, taking care not to disturb the decorations.
Bake for 40-50 minutes, au baine marie, until the top is puffed and golden brown and a toothpick inserted comes out clean.
Run a sharp knife around the mould and invert into a serving dish.
Photos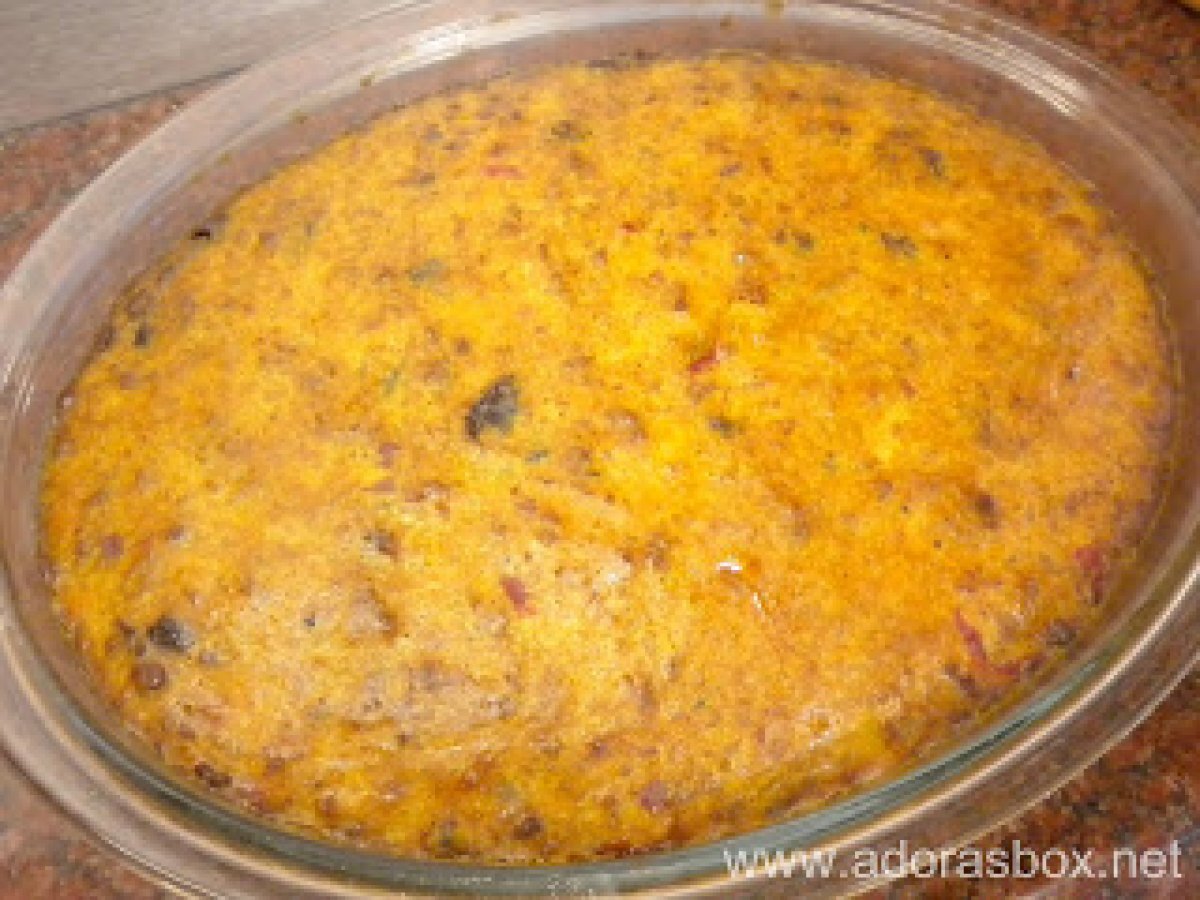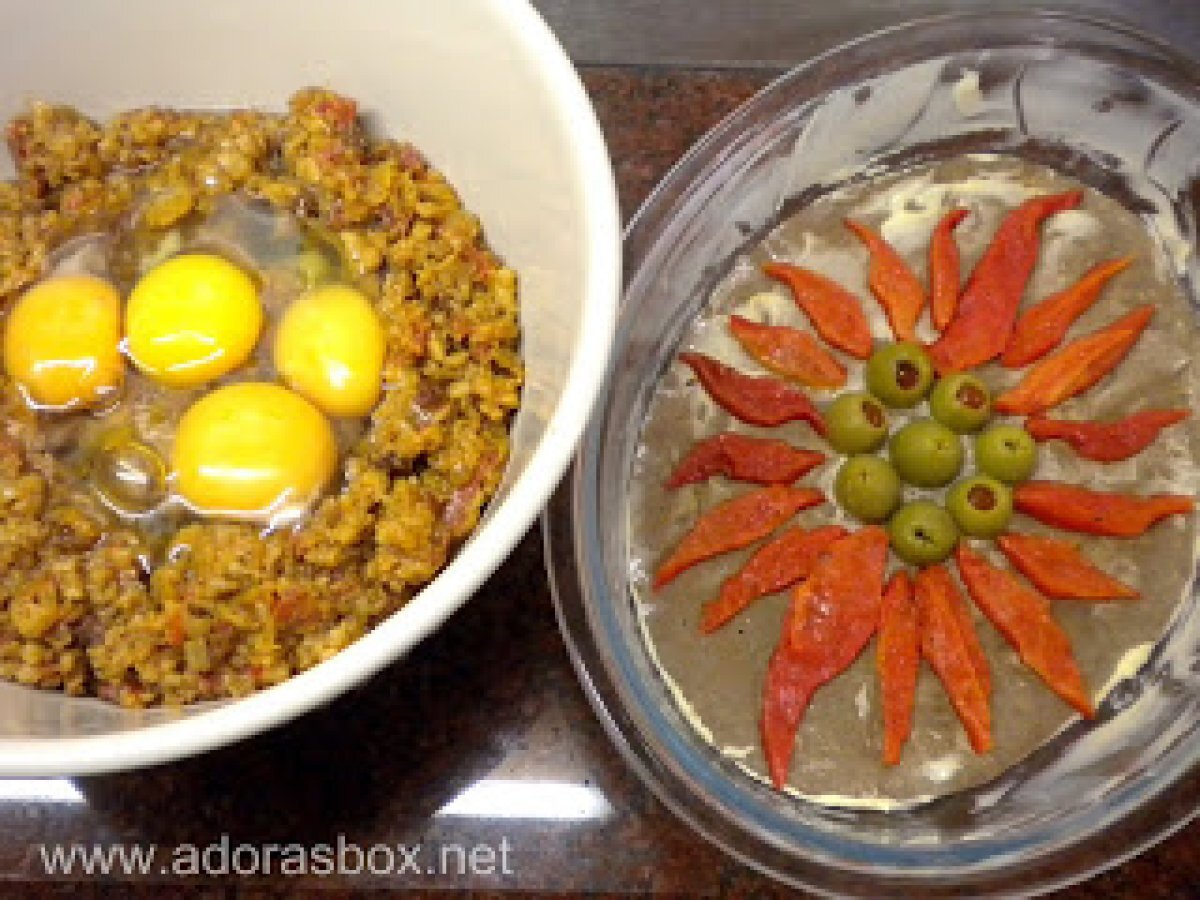 Questions:
You may like
Recipes