Fish congee recipe (cod)
Fish Congee Recipe (Cod)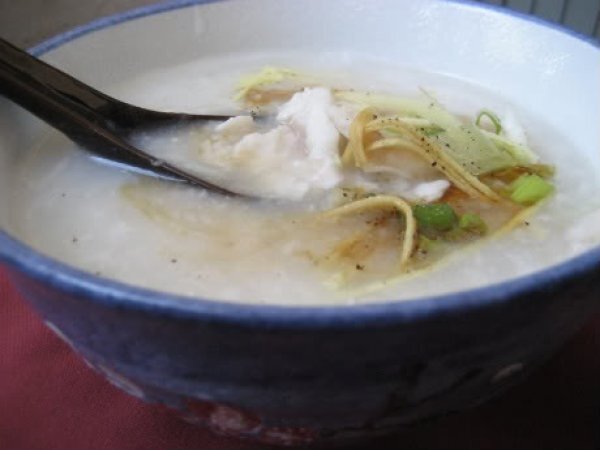 Preparation
Marinate the fish with the ingredients listed above.
Boil the soaked rice with the water in a pot. Once the mixture is boiling, turn the heat to low, and add 3 ginger slices to boil for about 90 minutes, checking frequently and stirring the mixture occasionally.
Now, add the fish slices to the congee and bring to a boil again, if you sliced your fish thin enough, the fish should be cooked in less than 5 minutes. Note that the congee will continue to boil on its own even after removing from heat, so don't boil it with the fish for too long as overcooked fish is not exactly the tastiest.
Serve the congee in bowls and allow your guests to spoon desired amounts of green onion slices, ginger into their individual bowls.
Questions:
You may like
Recipes
Related articles