Cod fish in parchment
Cod fish in parchment
For an healthy, quick and easy meal, make this cod fish in parchment recipe !
Ingredients
Materials
Parchment paper
---
Preparation
Cut the tomato, the potato and the onion into fine slices.

Cut a square sheet of parchment paper. Pour the olive oil on it. Put 9 slices potato and 6 slices tomato on the olive oil.

Put the cod fidh and 2 slices red onion on top and sprinkle some fresh parsley. Season to taste with salt and pepper.

Fold the sheet, leaving the ingredients in the center, and seal it. Fold the edges making triangles all along. Close it by folding well the last edge. It has to be hermetically sealed.

Bake during 30 min at 350°F (180°C).

Open and serve !
Photos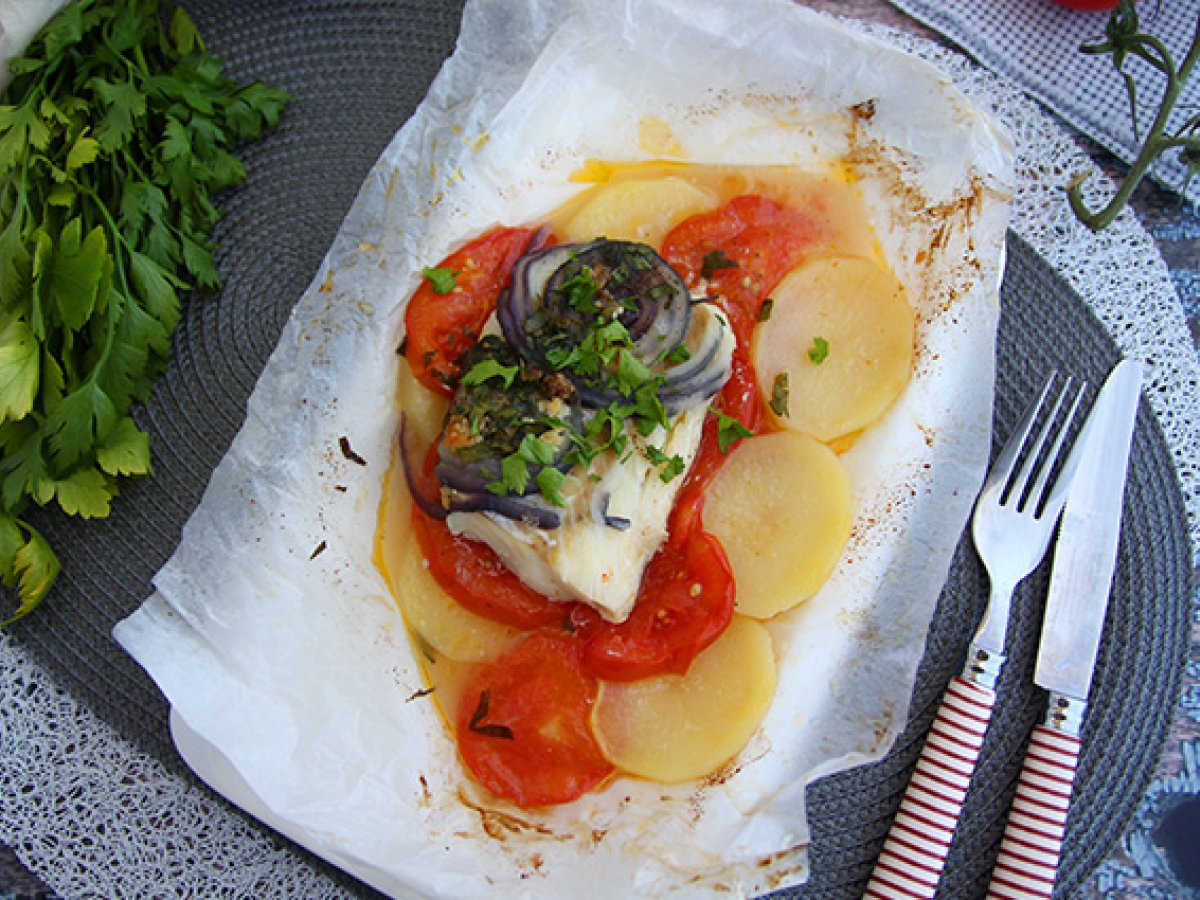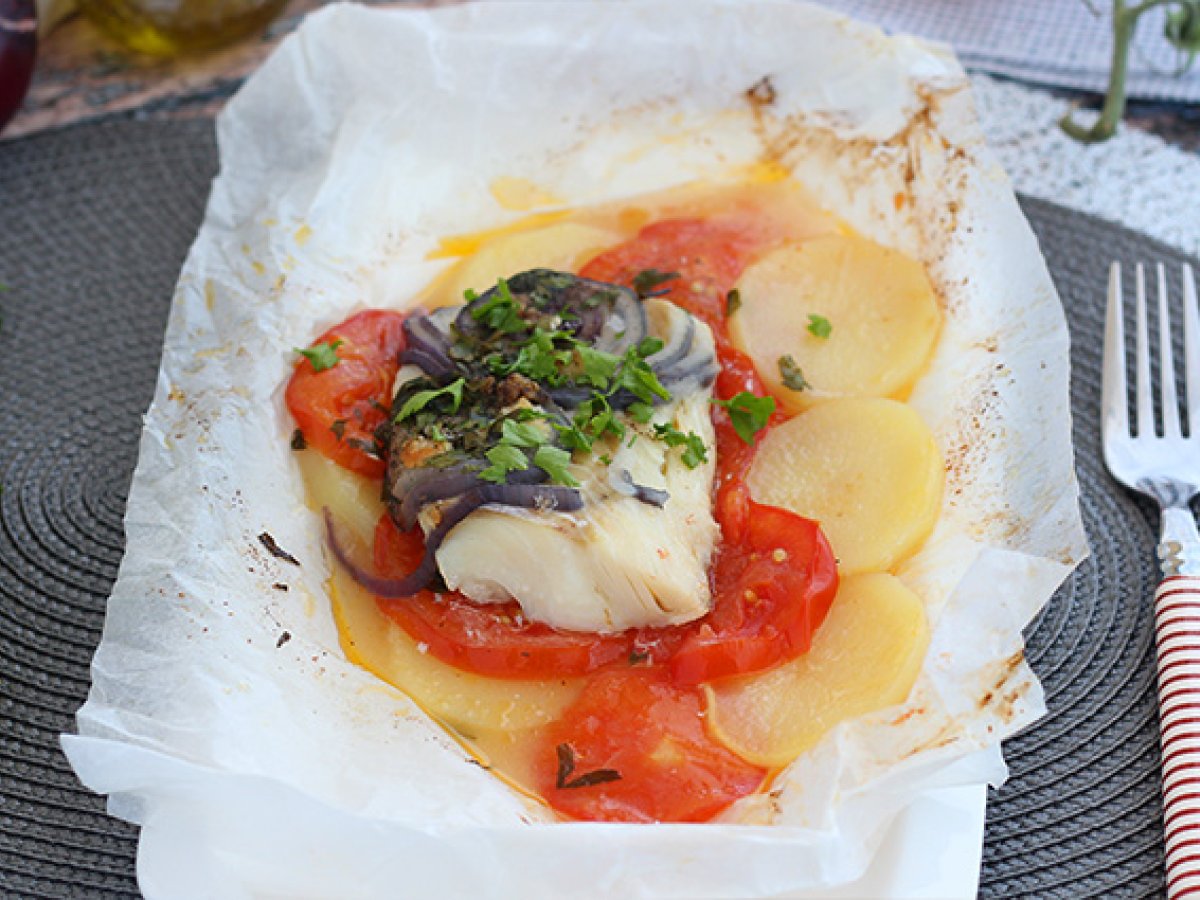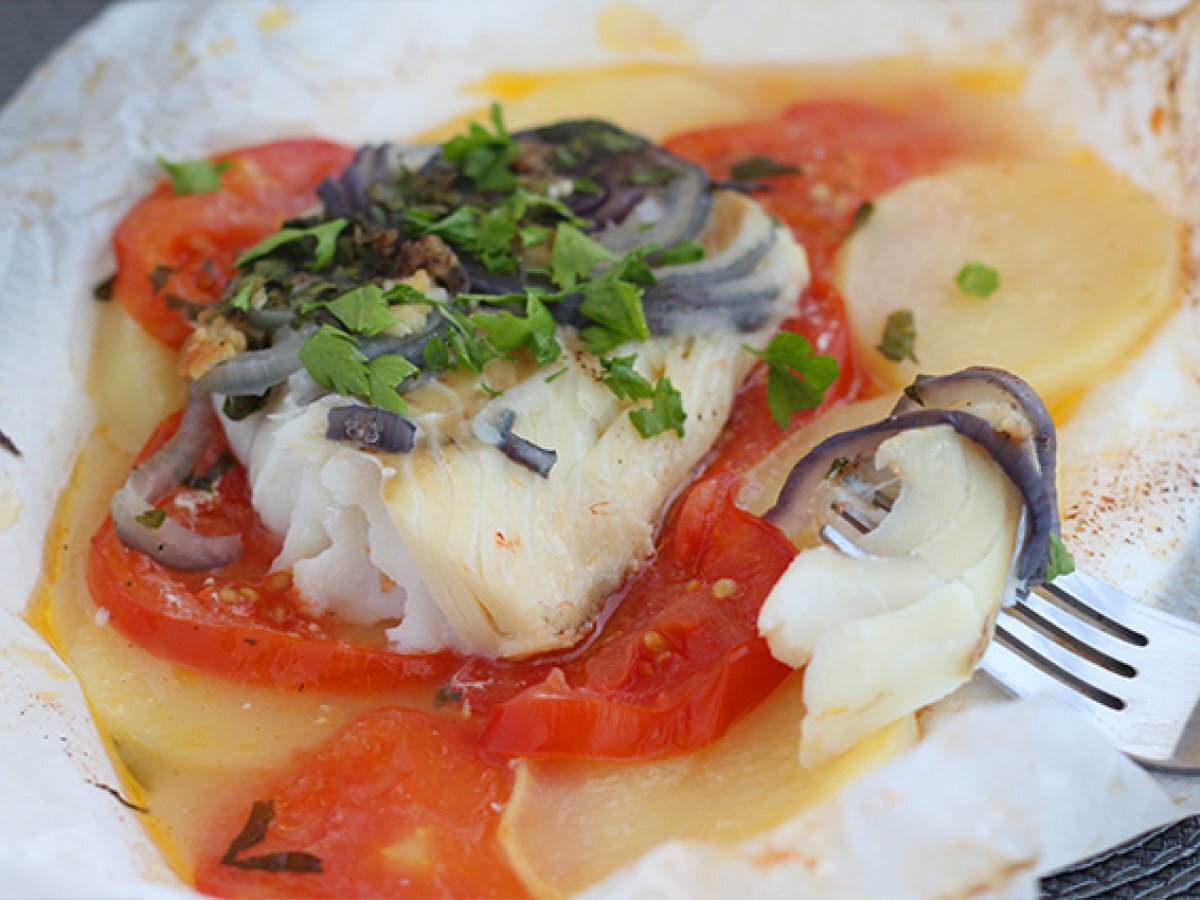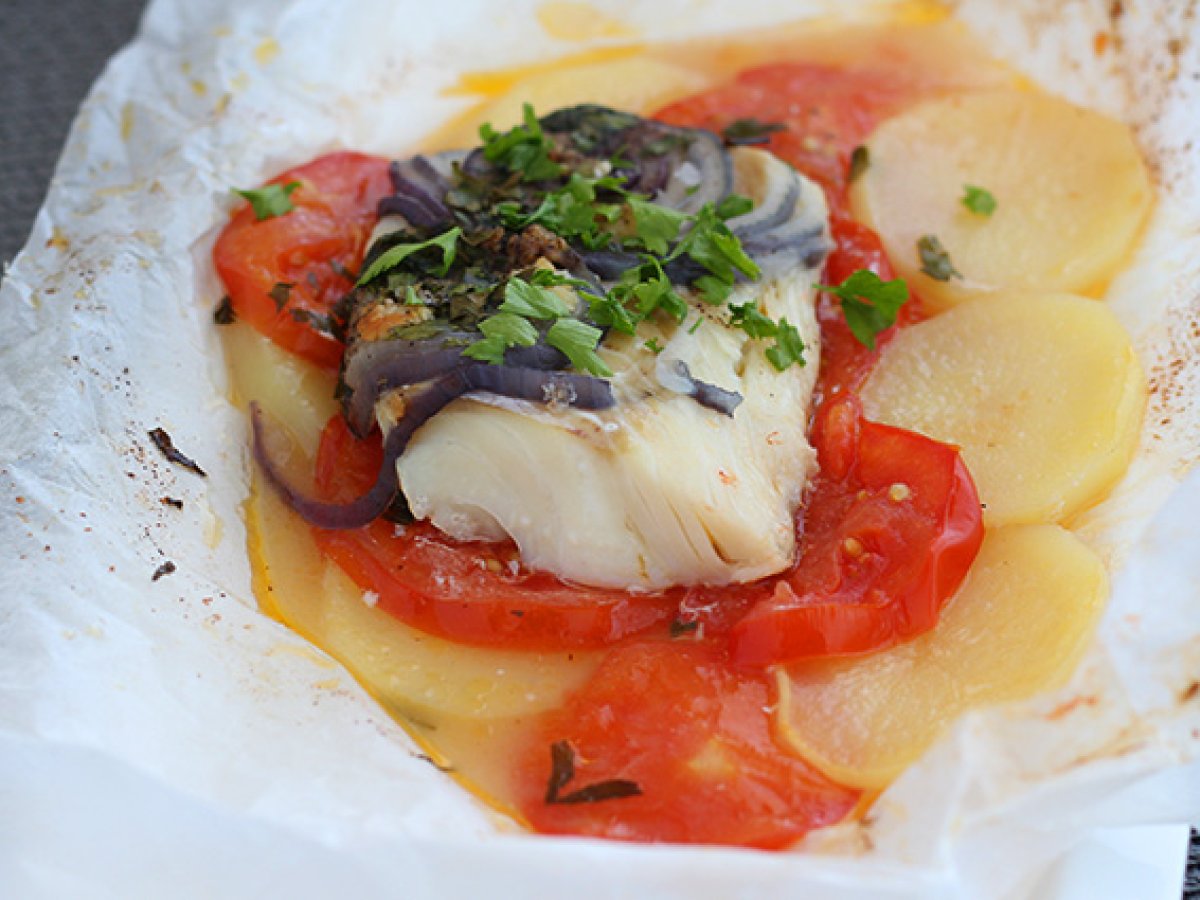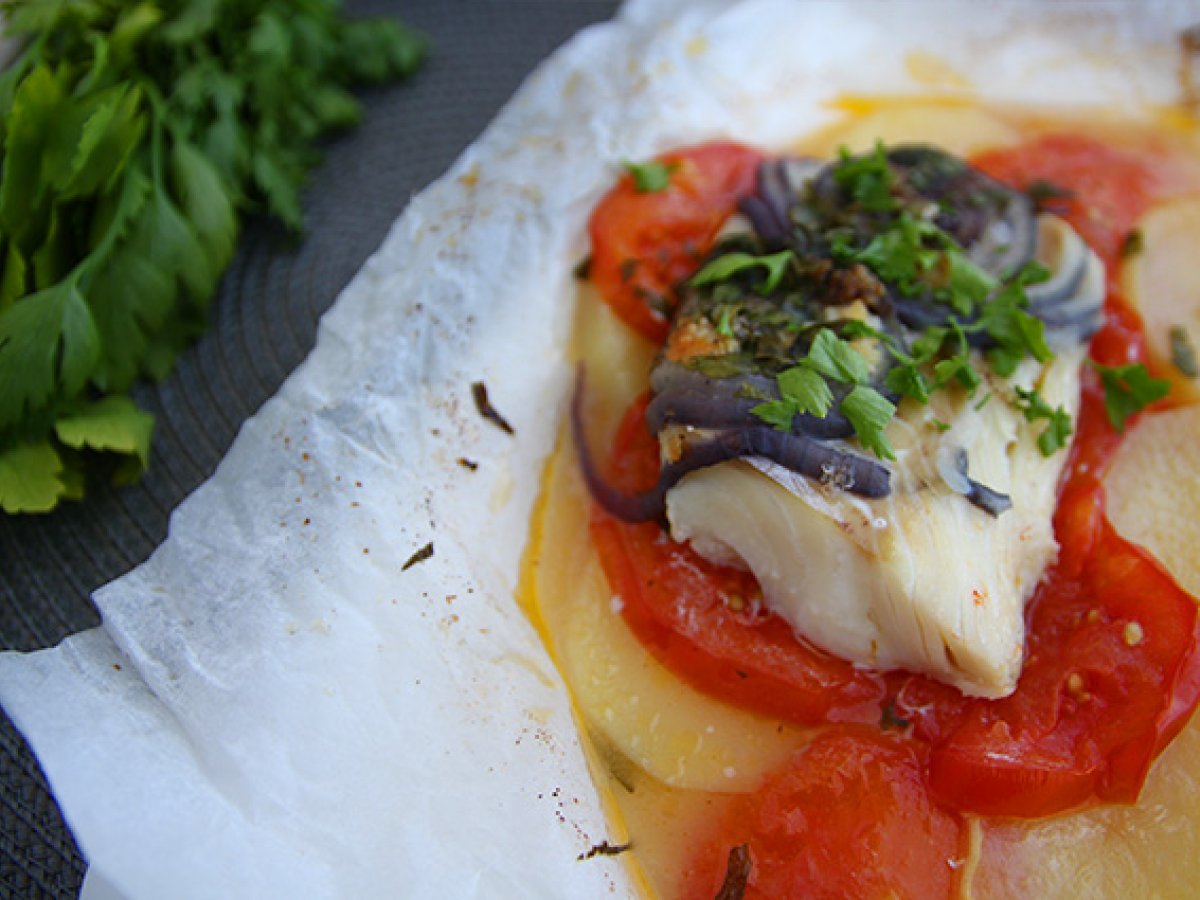 Questions:
Related recipes
Recipes