Cod and bell pepper pie
Cod and bell pepper pie
In the village where I live, there is a bakery where one can find a delicious 'Coca de bacalao' (codfish pie). Whenever I walk by on a codfish-pie-day, I just can't miss the opportunity to get a little piece for my lunch.
Preparation
Start with roasting the bell peppers in the preheated oven (180 ºC) for about 45 minutes. Leave to cool, then peel the Bell peppers and cut them in stripes.
Heat olive oil in a frying pan and stir on onions and garlic for a few minutes until light golden brown. Add the cod, stir in and add bell peppers and Herbes de Provence, salt and pepper and cook for about 10 minutes stirring in occasionally.
Roll out puff pastry on a floured work surface and cut it in 2 equal sized squares (about 25x15 cm).
Spread cod filling over one of the pastry squares leaving some empty space on the edges. Brush lightly the edge with water. Place second pastry square on the top of the filled pastry , press down carefully with the fingers to seal both pastries. Using the edge of a knife mark light incisions around the edge of the pie, then cut four stripes on the top.
Brush the top of the pie with beaten egg.
Bake in preheated oven (180ºC) for approximately 30 minutes until pastry is cooked and golden brown as we like it.
Photos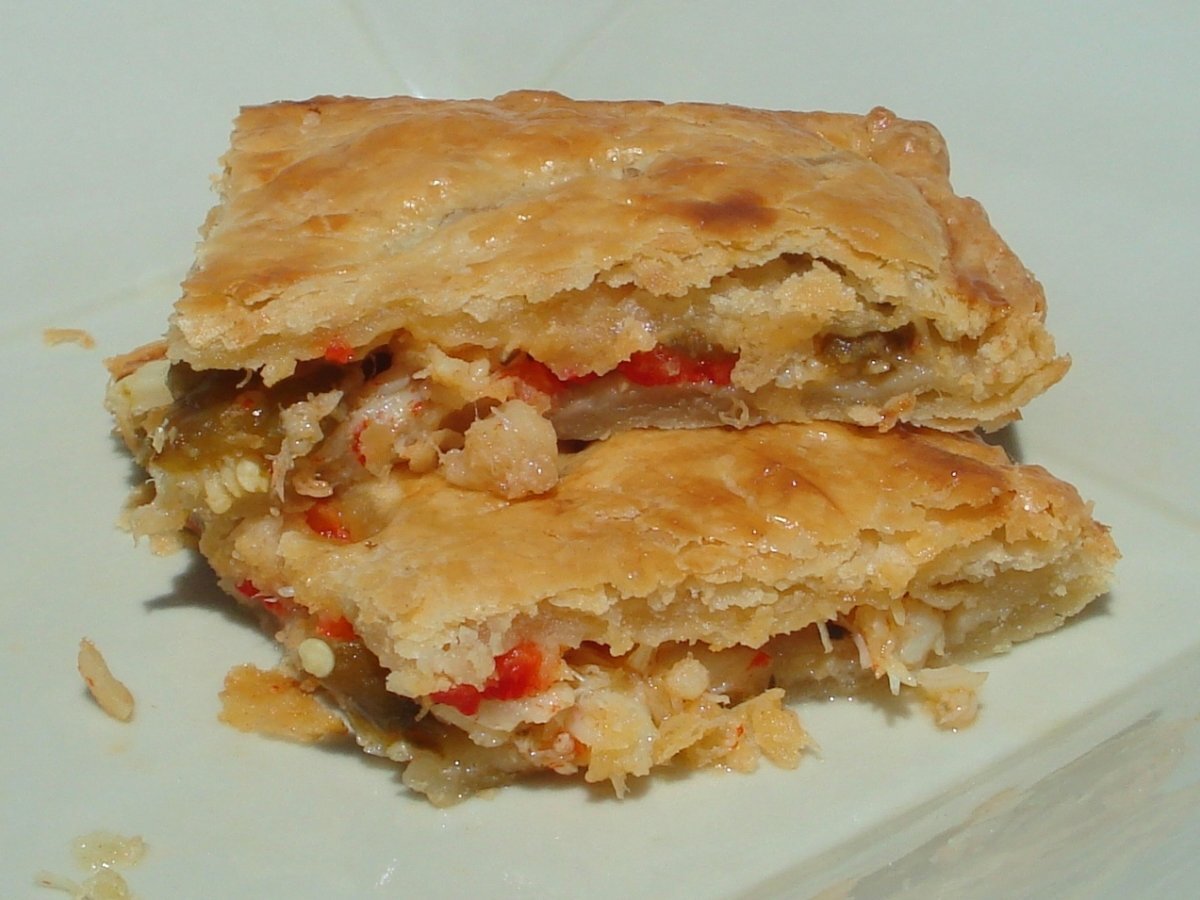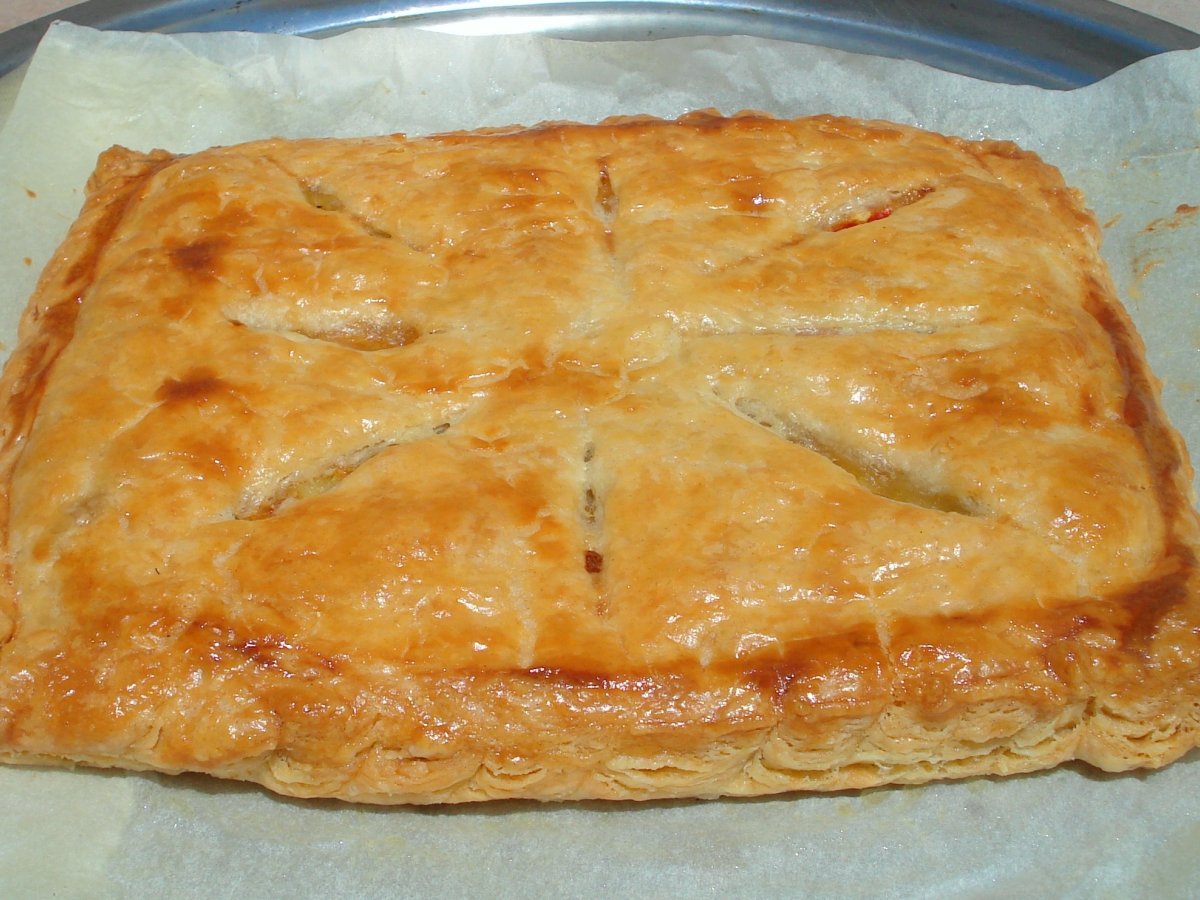 Questions:
You may like
Recipes