Five spice braised pork belly
Preparation
Use a large dutch oven or heavy pot big enough to lay the pork belly insside. Heat up the oil, then add the ginger and garlic.
Then add the five spice powder and other spices. Cook for about 2 minutes until fragrant.
Then add the pork, skin side down over the garlic and spices. Add enough water to completely cover the belly and a bit more. Add the dark and light soy sauce.
Put the lid on the pot and turn the heat up to high and bring the pot to a boil. Skim any foamy scum from the top.
Then, open the lid slightly, and let simmer over low heat for at least 3 hours (skim occasionally) or until the pork is falling off the bone tender.
Once the belly is ready, remove it from the pot. Then reduce the sauceto a thick, caramel like consistency.
To serve, warm back the pork belly. Slice it thinly and lay on a plate. Drizzle the gravy and garnish with sprigs of cilantro.
Alternatively you can serve the pork belly slices with steamed Chinese buns.
Photos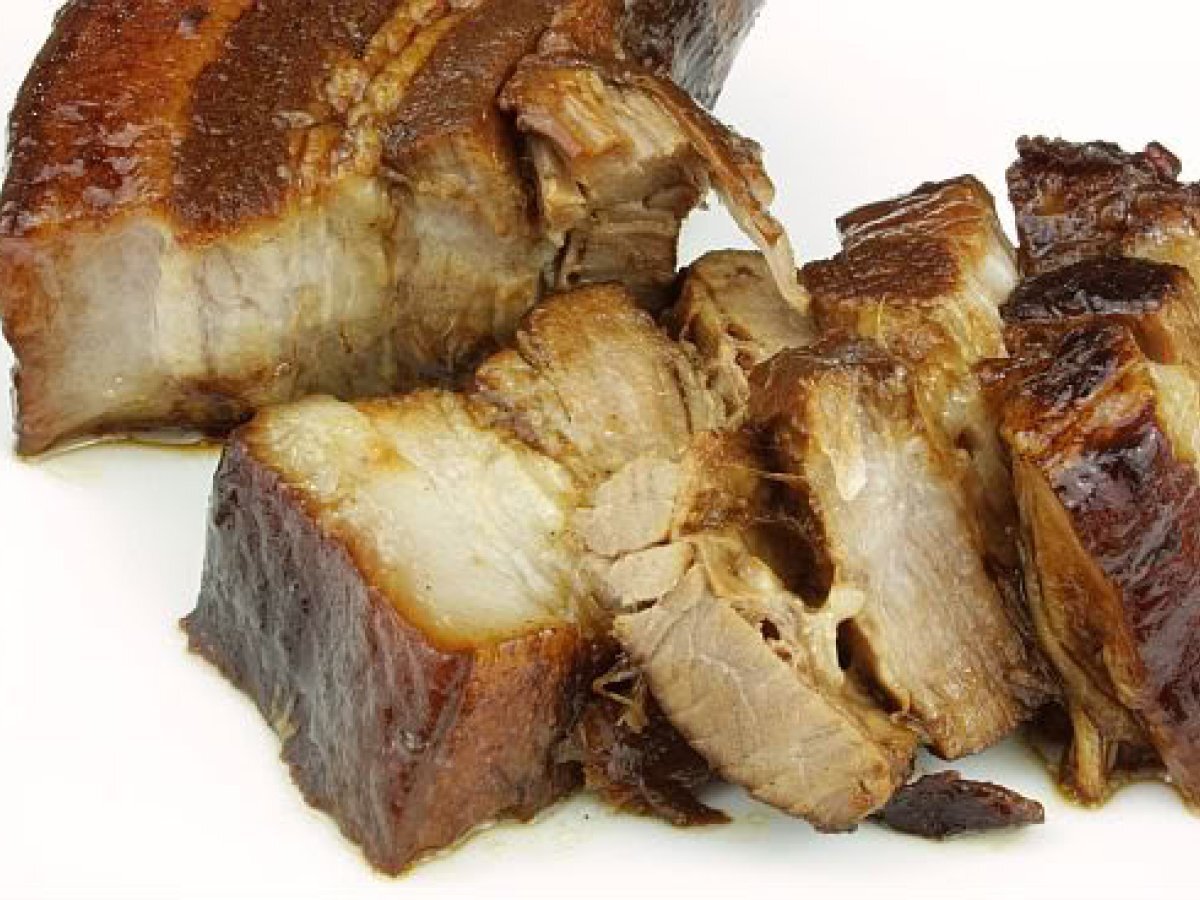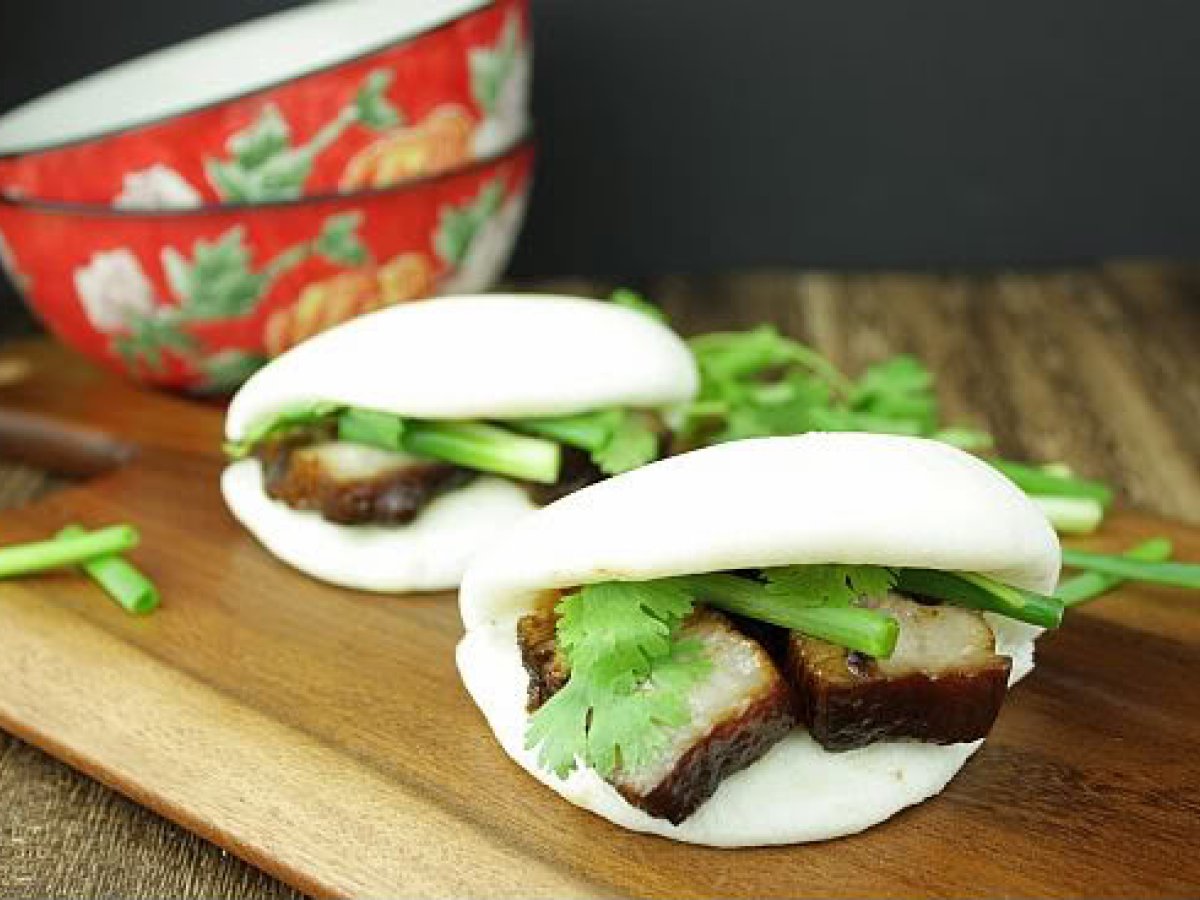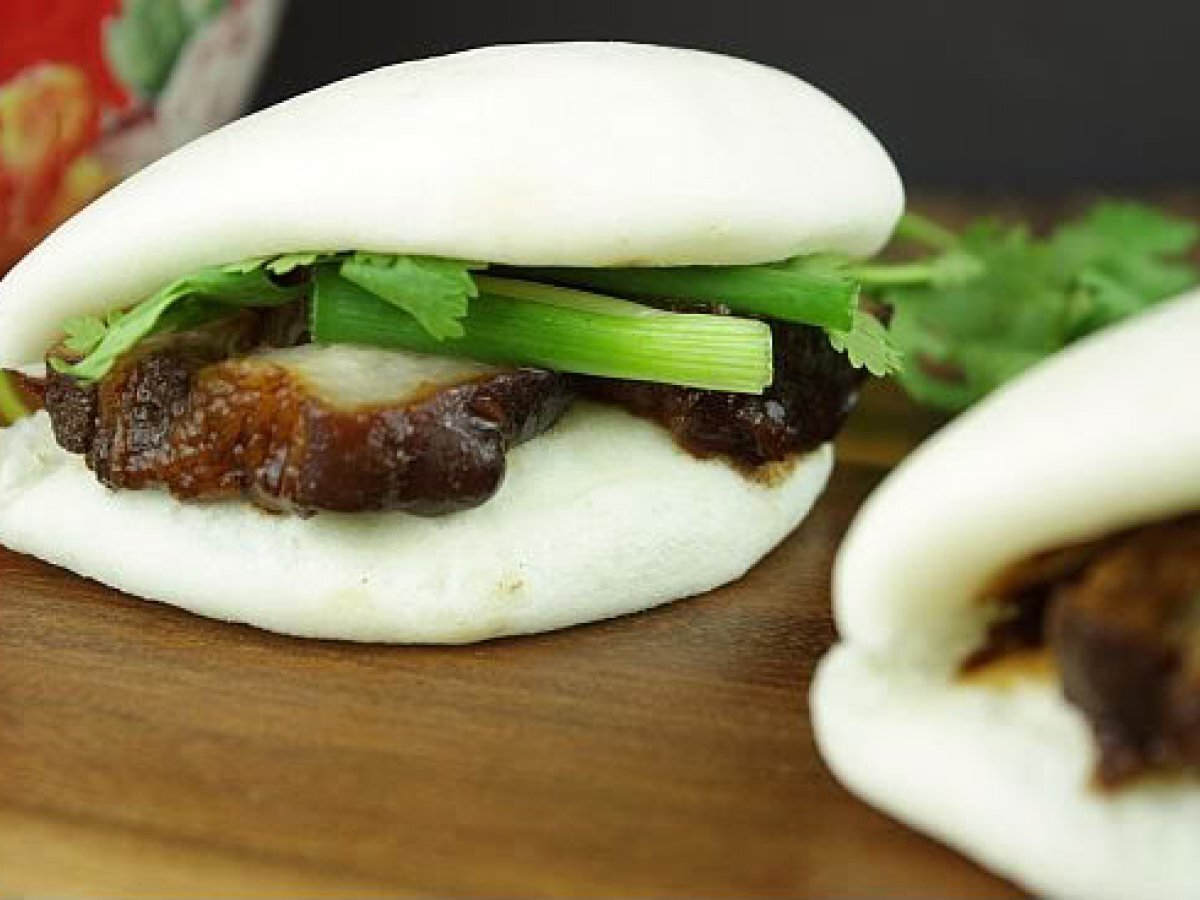 Questions:
You may like
Recipes