Braised Pork Belly with Yam
Preparation
Blanch the pork belly with 3 bowls of boiling water in a deep pot for about 20 minutes, remove and pat-dry, then rub a little light soy sauce over the pork belly.
Prick holes over the skin with a fork, deep-fry into hot oil until golden brown, dish up, transfer the pork belly into boiling water again and cook for further 30 minutes, remove and keep aside.
When the pork belly is cool enough, cut into thick slices. Peel the yam, cut into square slices, slightly deep-fry into hot oil for a while, dish up and leave them aside.
Heat up 3 tablespoons oil, to sautethe chopped ingredients A, reddish cheese, salted bean paste and reddish cheese juice till fragrant, add in sauce mixture, and bring to the boil, place in pork belly slices and yam, simmer over low heat for 20 minutes, remove from heat.
Prepare a deep bowl, arrange yam and pork belly slices alternately (skin side down); pack pieces securely into bowl, press slightly, pour the remaining sauce over the meat and yam, steam over medium heat for approximately 45 minutes, until the meat are tender.
Drain gravy into a bowl and retain, invert pork and yam slices onto a platter, heat up retained gravy until boiling, and thicken with a little cornstarch solutions, pour the gravy over the pork slices, serve hot.
Photos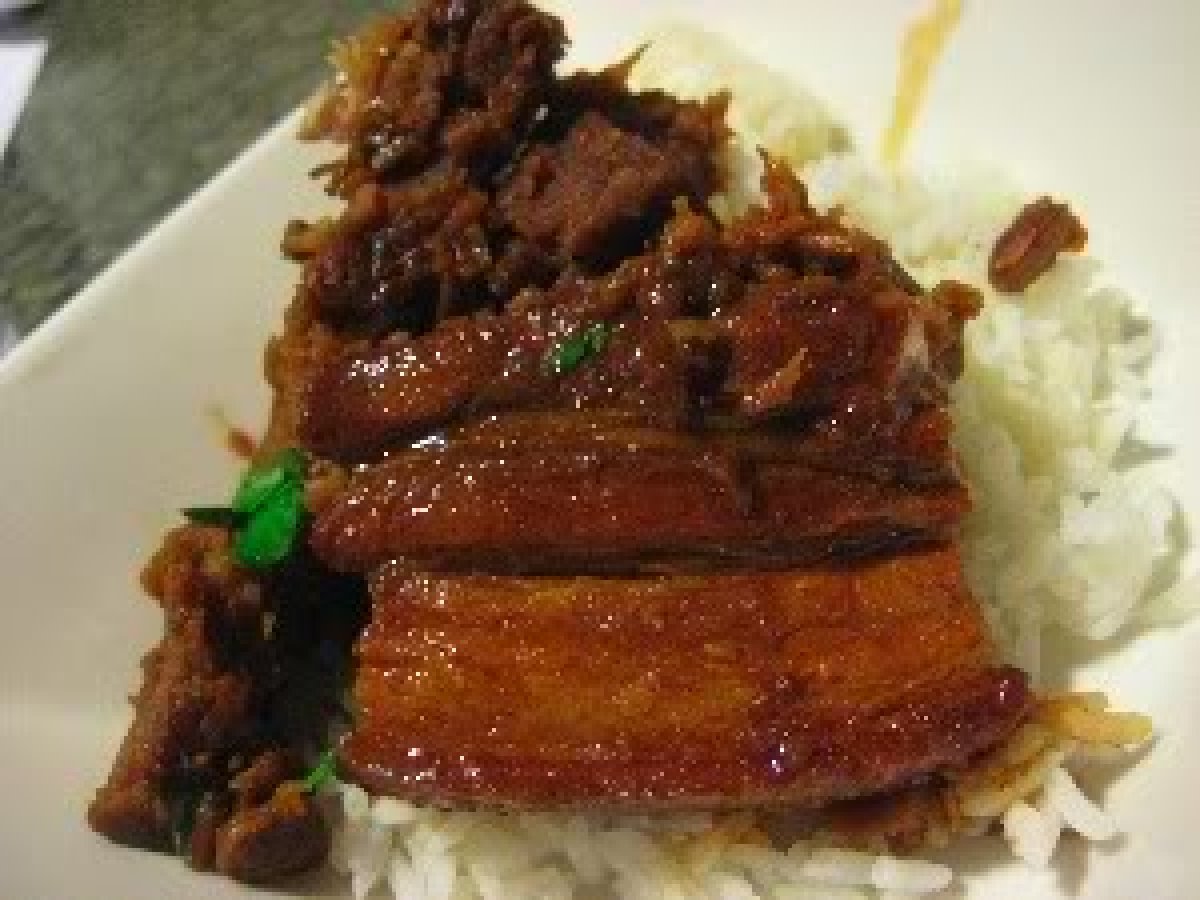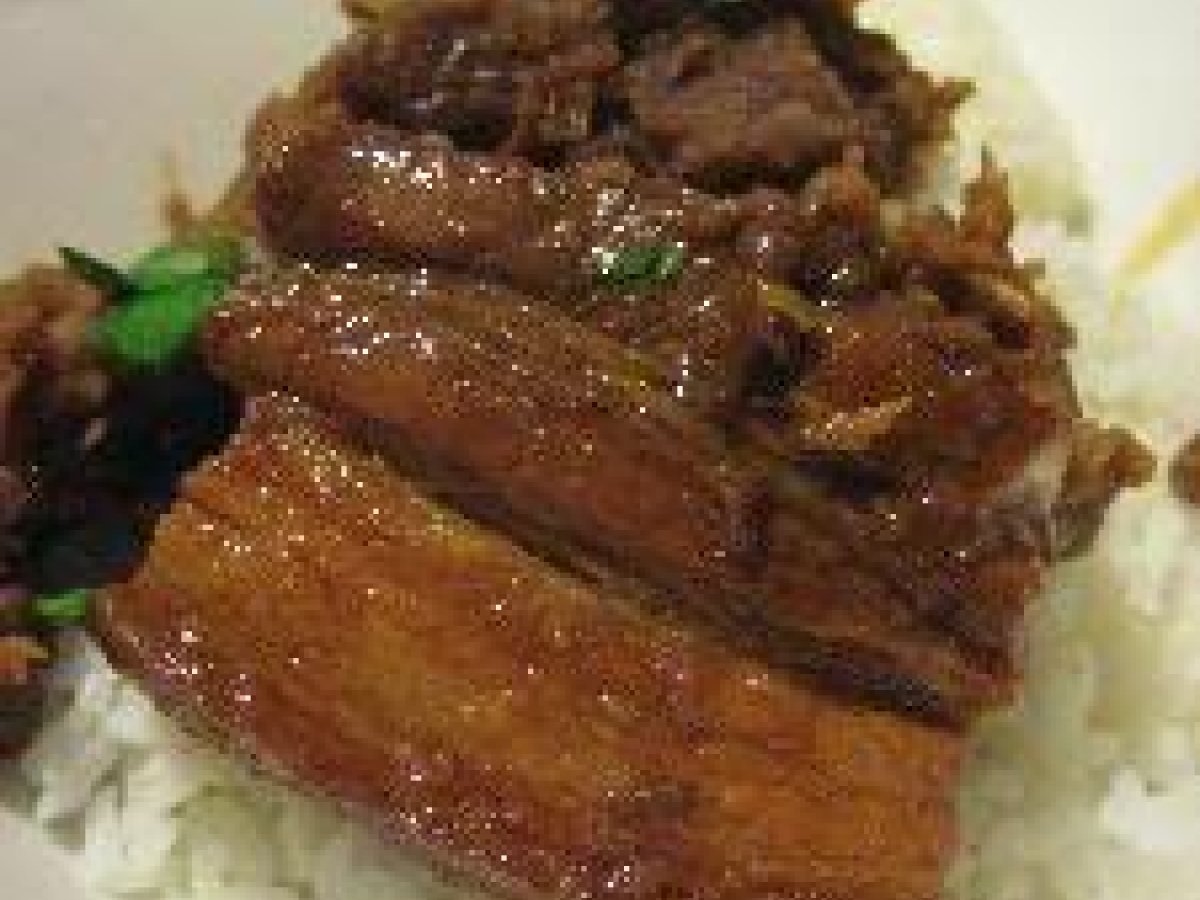 Questions:
You may like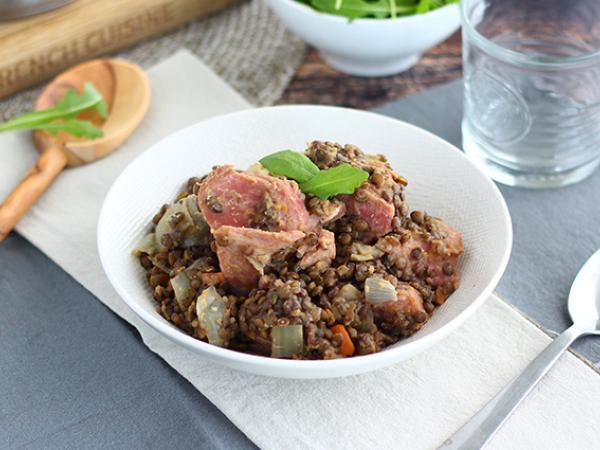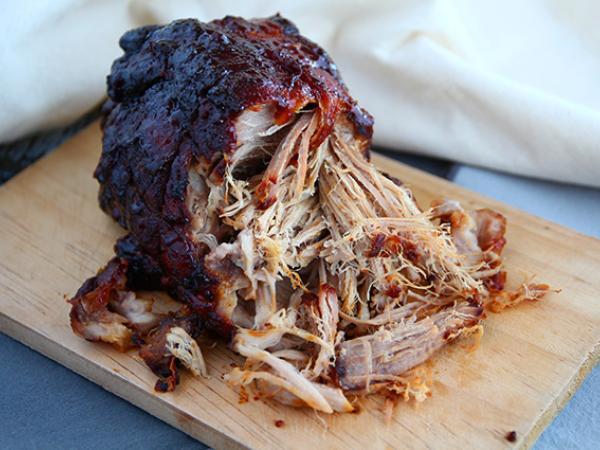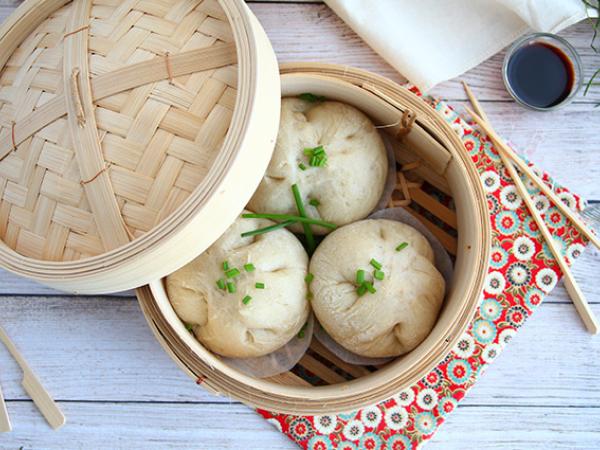 Recipes