Chinese braised pork belly with greens
Chinese braised pork belly with greens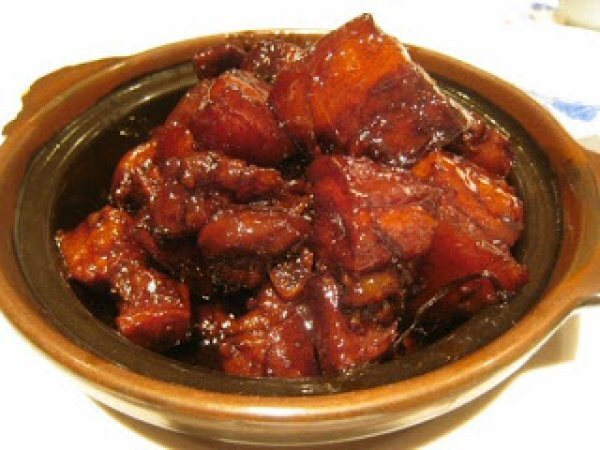 This is a slow cooking method of Pork Belly. It gives enough time for the meat to melt and become tender. The Heavenly Flavor shall be gained through patience.
Preparation
Place the pork in a wok and pour over water to cover. Bring the water to boil. Cover, reduce the heat and cook gently for 30 minutes.
Drain the pork and return to the wok with the stock, soy sauce, orange rind and juice, ginger garlic, chili powder, muscovado sugar (molasses), cinnamon sticks, cloves, peppercorns, and star anise.
Pour over water to just cover the pork belly pieces and cook on a high heat until the mixture comes to a boil.
Cover the wok tightly with a lid, then reduce the heat to low and cook gently for 1 1/2 hours, stirring occasionally to prevent the pork from sticking to the base of the wok.
Serve with rice.
Questions:
You may like
Recipes