Frango na púcara - portuguese style crock pot chicken
Preparation
Start by gently melting the butter in the microwave and mix it with the mustard and garlic.
It will look a bit like a vinaigrette. Set aside.Take an heavy pan with a lid and spread the onion at the bottom.
Now put the chicken on top and pour the Porto, água ardente and white wine.
Add the butter mixture on top of the chicken and season with a tablespoon of kosher salt and a little bit of black pepper.Don't mix anything.
Cover with the lid and cook in the oven for 1 hour at 200 degrees celcius. Don't open the lid during the cooking time.
In about 30 minutes, you're entire kitchen will be smelling so good, you'll know there's something out-worldly happening inside that pan.
Now, take the lid off and turn on the grill. Let the chicken brown for another 5 to 10 minutes.
Photos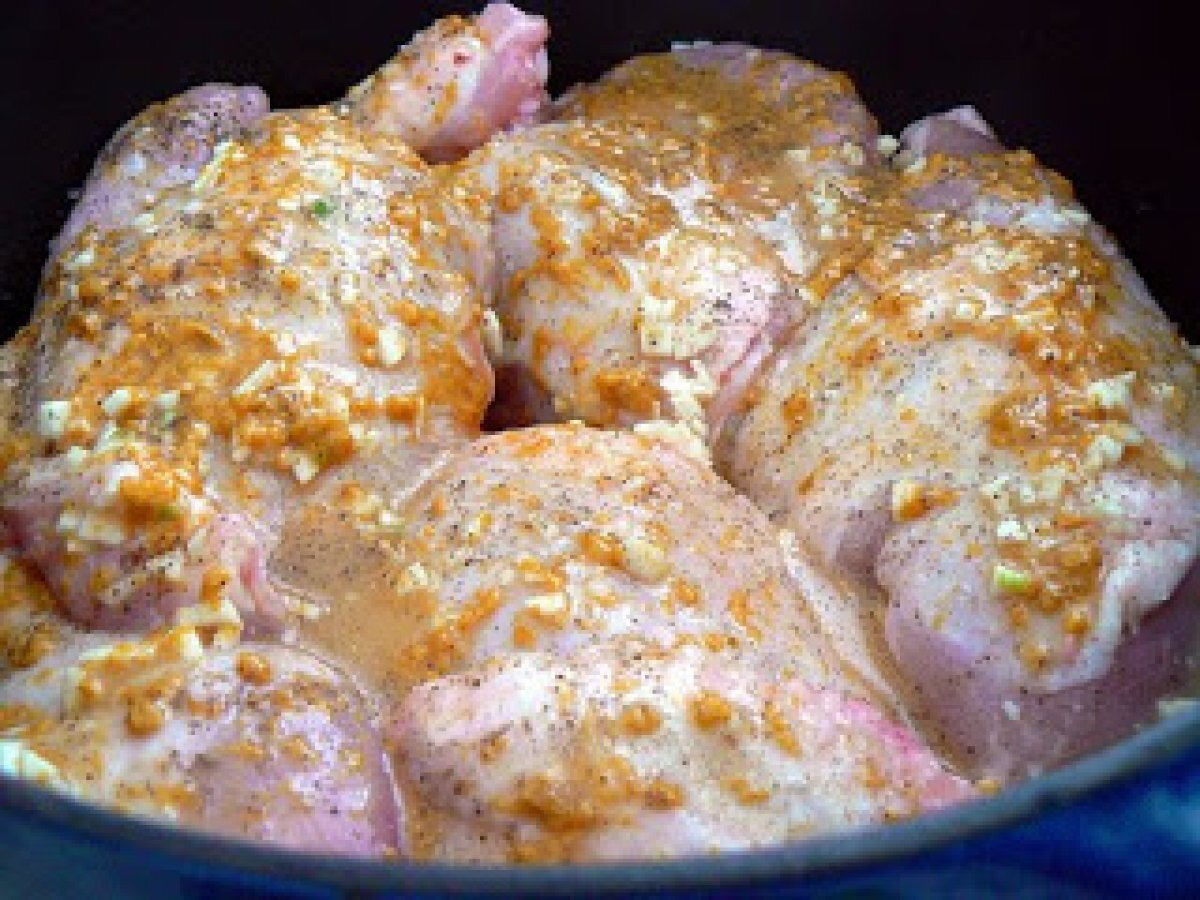 Questions:
You may like
Recipes