"fusion cuisine"- "tandoori spiced" baked salmon fish sticks with parmesan crust
"fusion cuisine"- "tandoori spiced" baked salmon fish sticks with parmesan crust
Here is one such 'fusion' recipe of Indian and Italian flavors. They came out SUPER delicious! The salmon is tender on the inside spiced with indian spices and the outer crust is crispy because of the breading technique.
Ingredients
1 medium sized fresh Atlantic
Salmon
fillet(ask for 'center 'cut salmon and de-skinned)
---
1/2 teaspoon Tandoori masala/ Kitchen king masala/ any punjabi flavor masala
---
1/2 teaspoon Cumin-coriander powder
---
1/2 teaspoon Chili powder
---
---
---
---
---
salt
---
1/2 cup All purpose flour
---
1/2 cup Italian herbed bread crumbs
---
1/2 cup Grated parmesan cheese
---
1 egg
---
salt
---
Black pepper
---
chili powder
---
1/4 cup low fat Mayonnaise
---
1/4 teaspoon Chili powder
---
1/4 teaspoon garlic paste
---
1/4 teaspoon chopped Cilantro
Preparation
Mix little salt and chili powder in the all purpose flour. Beat the egg and add salt and pepper. Mix together the bread crumbs and parmesan cheese.
Create an assembly line of all these ingredients.The sticks will be dipped in all the three ,one after the other.
For the Dip:
Mix all the above together and serve with the fish sticks.
Cut the de-skinned salmon into thick 'sticks'. Not too thin otherwise they won't 'hold' nicely.
Mix together 1 teaspoon olive oil,tandoori spice, cumin-corainder powder, turmeric,chili powder, lemon juice, garlic paste, salt etc .Rub gently on the fish sticks. Leave in the refrigerator for 1-2 hours.
Pre heat the oven to 425 F. Dip the spiced sticks in all pupose flour , then the beaten egg and then in the Bread crumb-Parmesan mixture. This creates an nice crust on top of the sticks.
Place on non stick baking tray( or tray sprayed with cooking spray). Drizzle the sticks with olive oil lightly. Bake in the oven at 425F for 20-25 minutes till golden brown.
Serve warm with the above Spicy-garlicky Mayonnaise dip.
Photos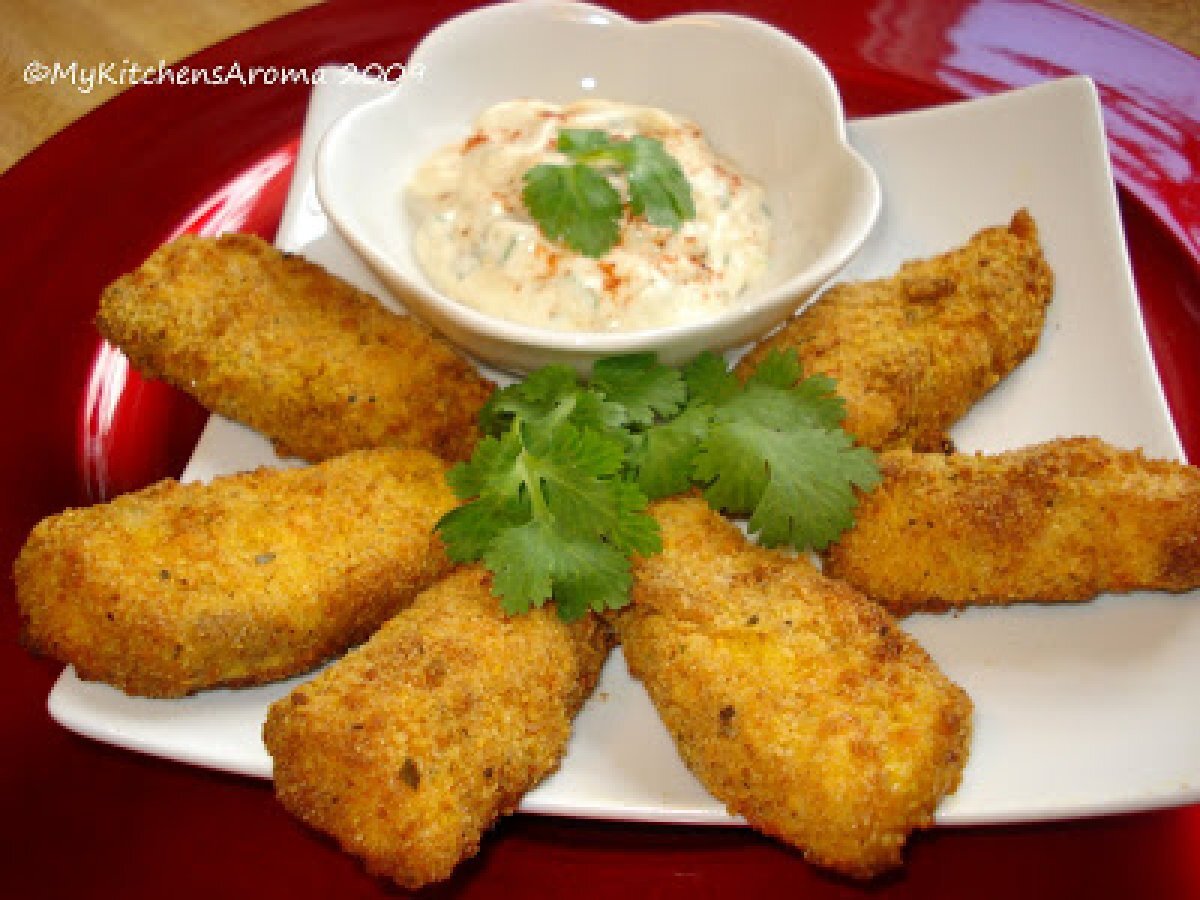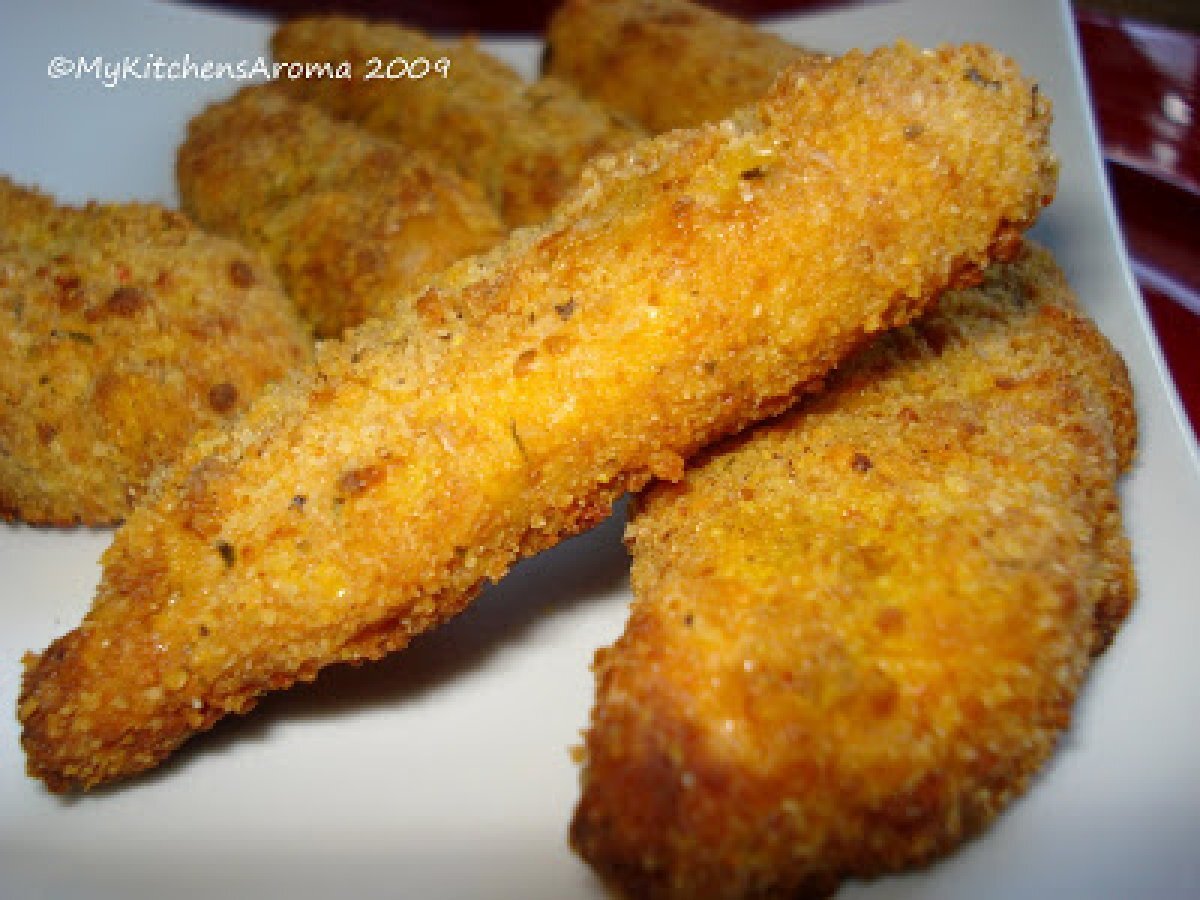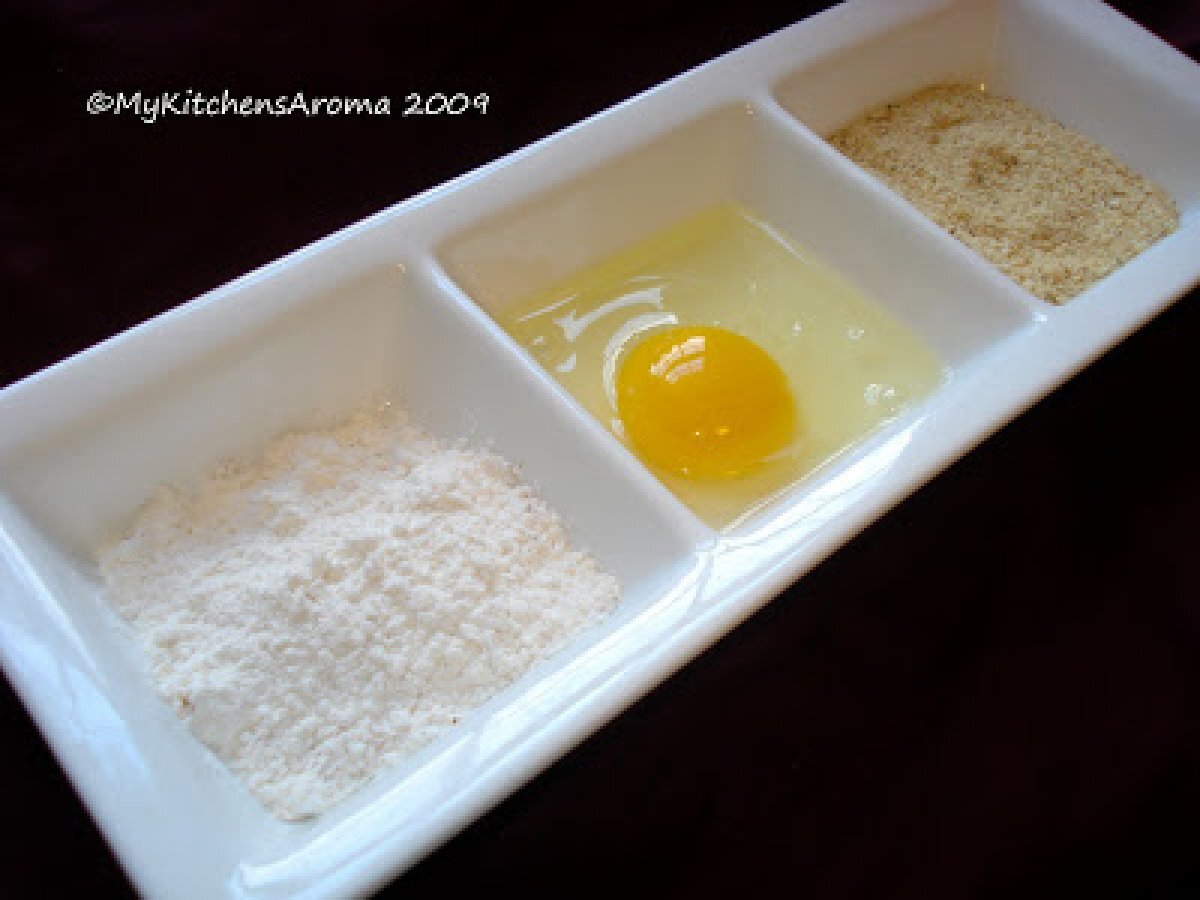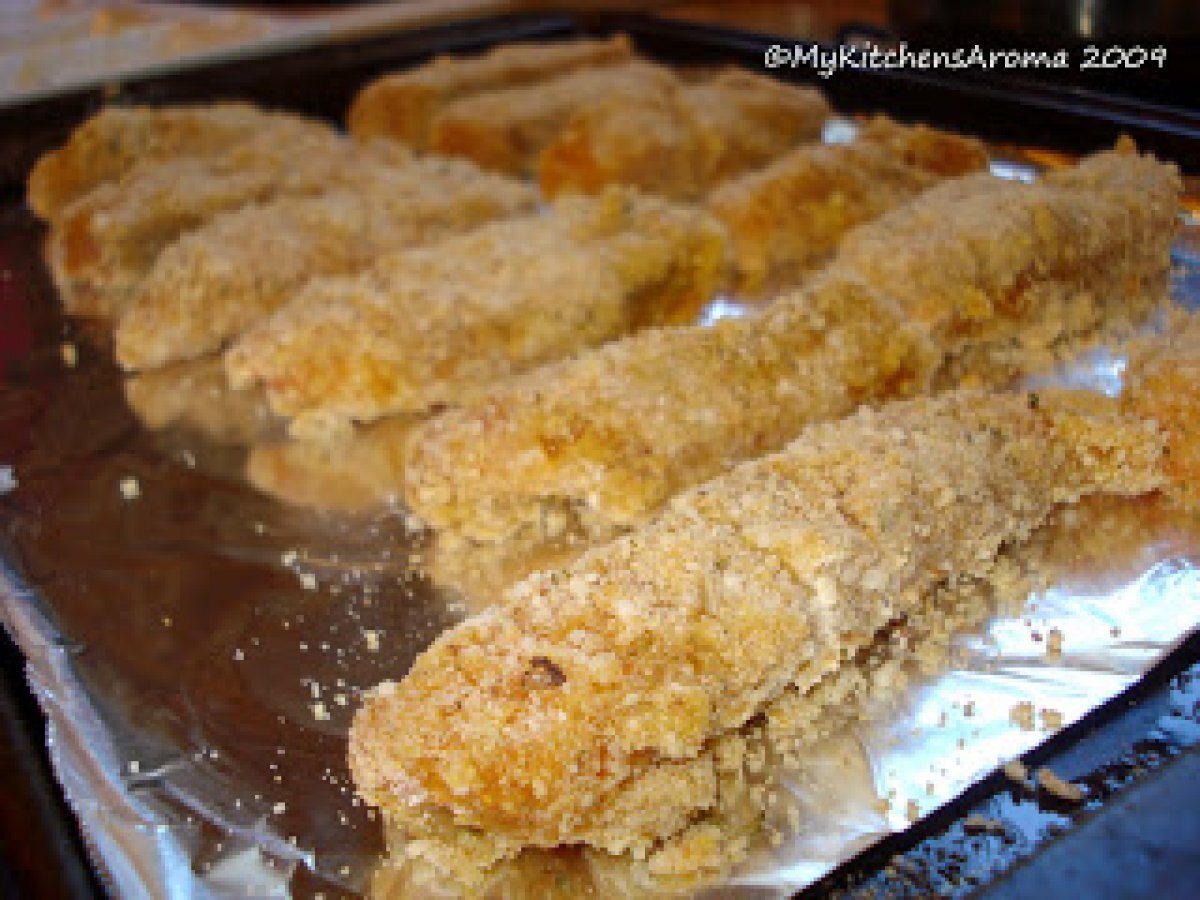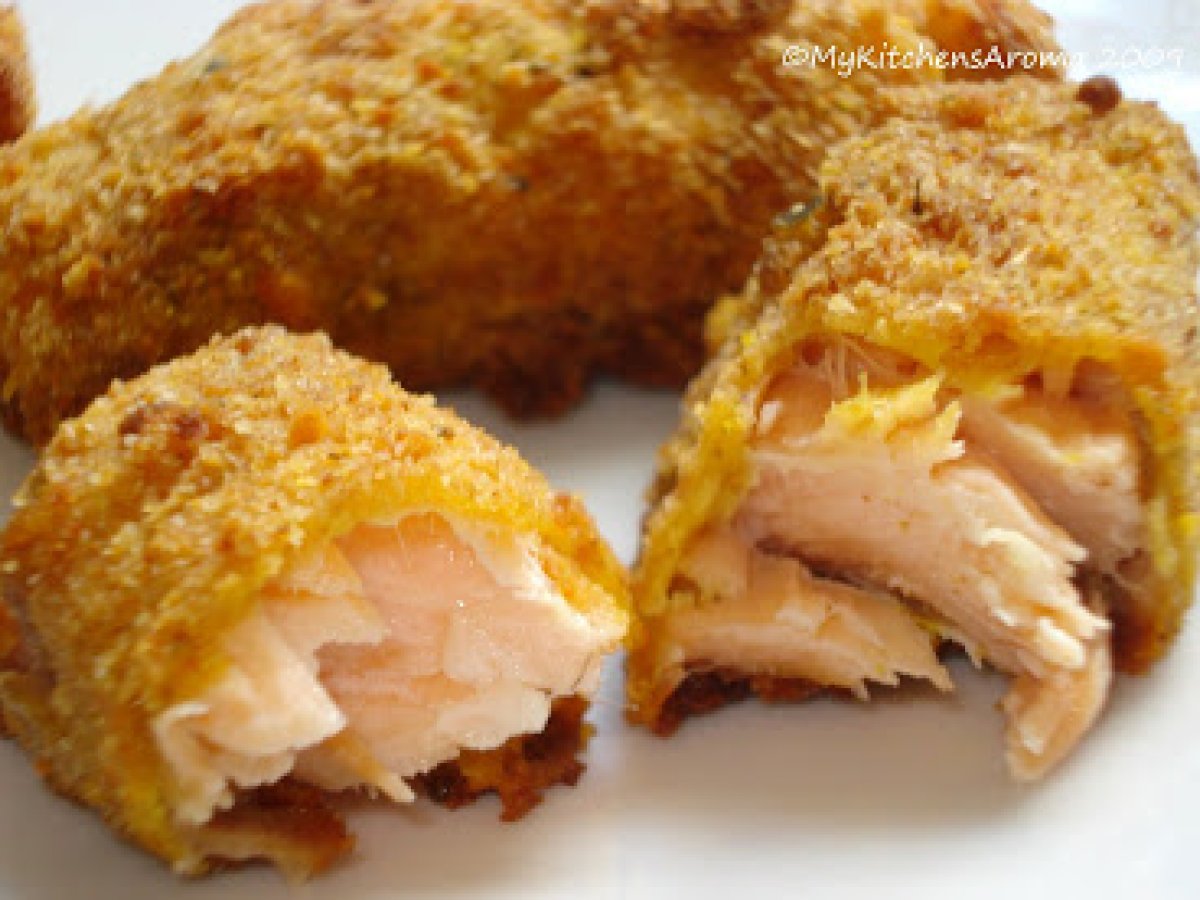 Questions:
Related recipes
Recipes