Ginger, Peach, and Toasted Almond Trifle
Preparation
To toast the almonds, heat a small skillet over medium heat.

Add the almonds and toast them until they are light brown; remove them from a pan and set them aside.
To make the ginger syrup, combine the ginger, 1/2 cup sugar, and 1/2 cup water in a small saucepan over high heat.

Bring to a boil, stirring until the sugar dissolves.

Remove from heat and cover with a lid.

Steep for at least 20 minutes or up to an hour .
To prepare the peaches, cut an "x" shape in the bottom of each peach.

Add them to a large bowl and pour boiling water over them---enough to cover.
Allow them to steep for about 3 minutes or until the skin slips off with no resistance.

Drain the hot water away and add enough cold water and ice cubes to cover the peaches.
Once they are cool enough to handle, pull the skins off and cut each peach into 12 to 16 slices.

Combine the peaches with half of the ginger syrup and the lemon juice.
In a chilled bowl, add the cream and whip to soft peaks.

Gradually add a 1/4 cup of sugar while whipping.
Slice the cake into 1/2 -inch slices, and with a pastry brush, baste on the remaining syrup.

Cut the slices into cubes.

Place half the cubes in the bottom of the trifle dish.

Add half of the peaches.

Add half of the whipped cream, then sprinkle half of the almonds on top.

Repeat each layer, finishing off the ingredients.
Photos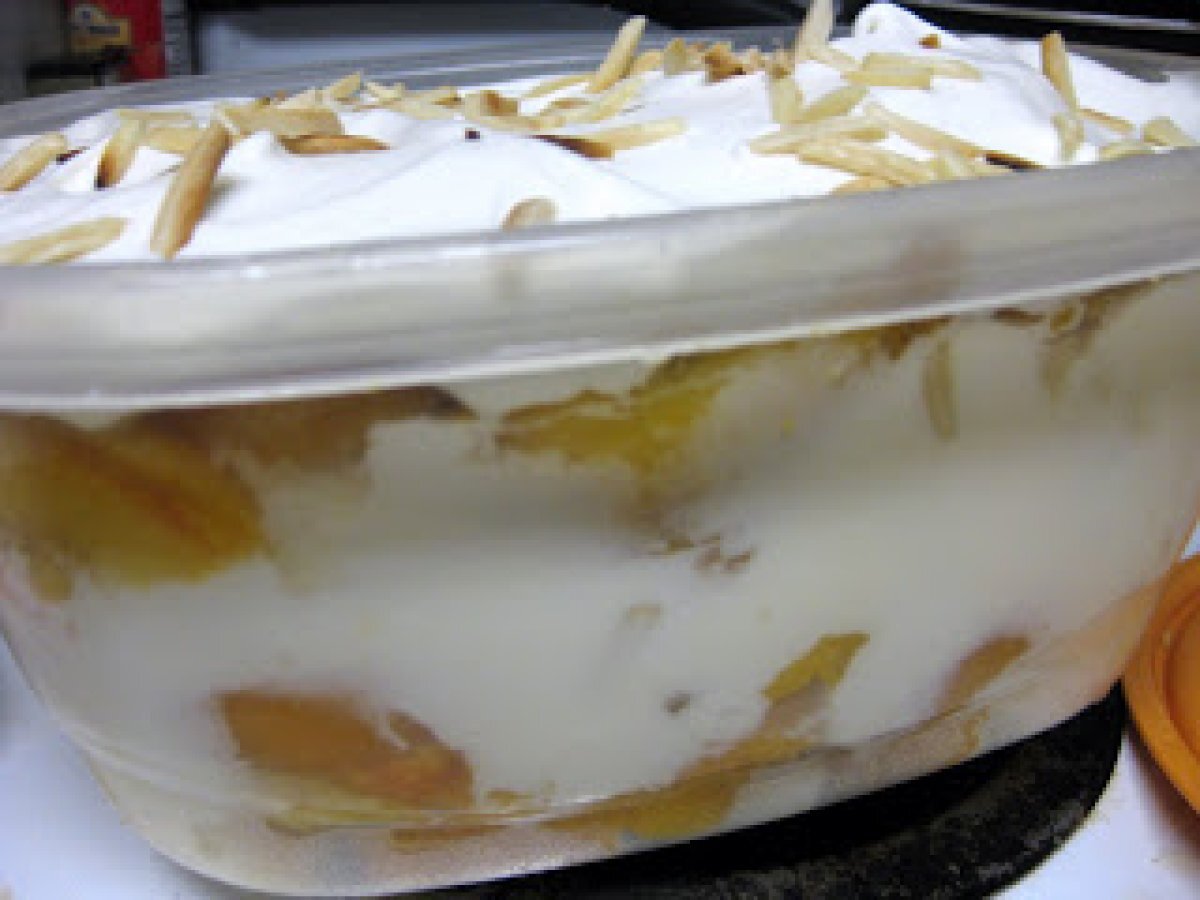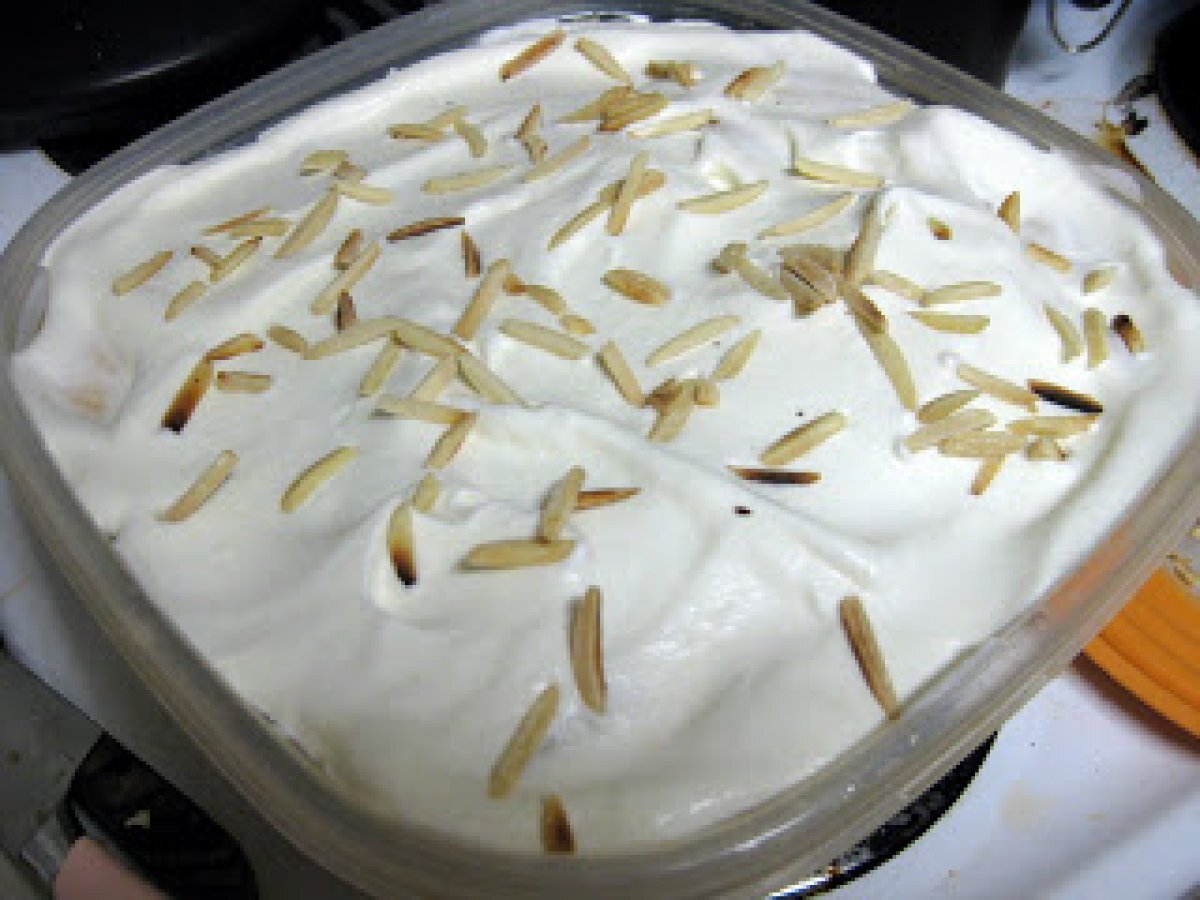 Questions:
You may like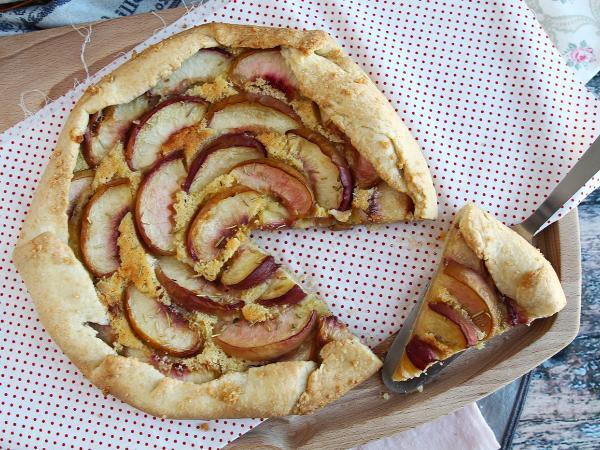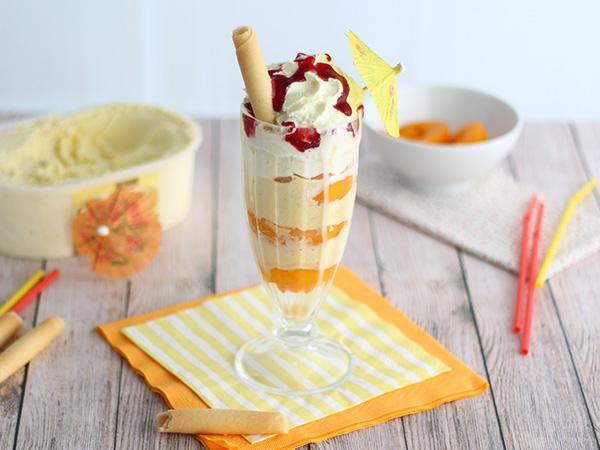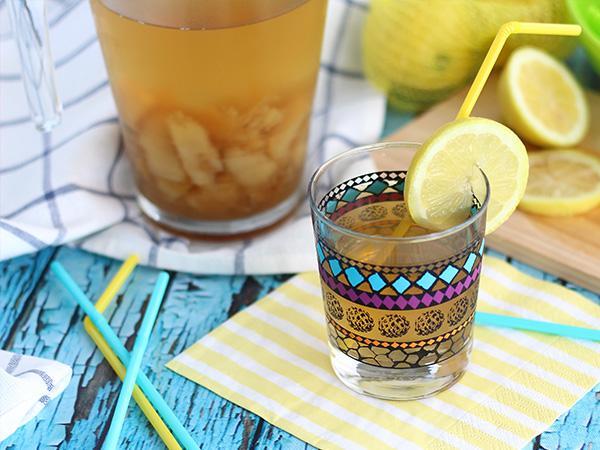 Recipes