Hyderabadi kachche murgh ki dum biryani- ii
Preparation
Method:
In a large bowl ,Add the chicken marinate with yogurt,ginger garlic paste, Red chilli powder, Turmeric powder, Garam Masala powder, Saffron, Lemon, Fried Onions, Green Chillies, Coriander (finely Chopped), Mint ( finely chopped),Salt to taste and oil mix well.
Cover and leave in the fridge for overnight.

Wash the rice and soak it in surplus water for about 1/2 hour.
In a large saucepan at medium heat, add 2 cup oil.
Add onions and fry to golden brown,take out onions(these are used for garnishing).
Meanwhile,In a large cooking pot pour in water along with cloves, cardamom, cinnamon, caraway seeds and salt.
let it come to a boil,add the drained rice Give it a stir and let the rice cook until it is half done, 2-3 minutes. Drain the rice.


Then Take a large vessel/non stick vessel,
Add half Marinade Raw Chicken with the little water and oil in the vessel,For the the First Layer ,Spread the drained half cooked rice over.

Spread evenly the chopped corainder, mint, fried onions,Toasted sliced Almonds, & Ghee.

Then For the Second Layer, add left over marinade raw chicken Spread the drained half cooked rice,spead evenly the chopped coriainder,mint,fried onions,toasted almonds ghee and yellow.

Then Cover the vessel properly with aluminium foil or cover with cotton cloth or seal with wheat dough,then place a heavy weight over the lid ,so that no steams can escape so the nice steam can formed inside.

Place the biryani vessel on the iron tawa and cook on low flame.
Allow to cook in very low heat for 1 1/2 hours,close the heat, but leave the saucepan on the hot stove so that a nice steam forms. Let the dish rest for 15-30 minutes.

Serving Briyani with Dahi ki chutney,Baghare Baingan, kachumber (diced cucumber, tomato and onion salsa),Mirchi ka salan.
Photos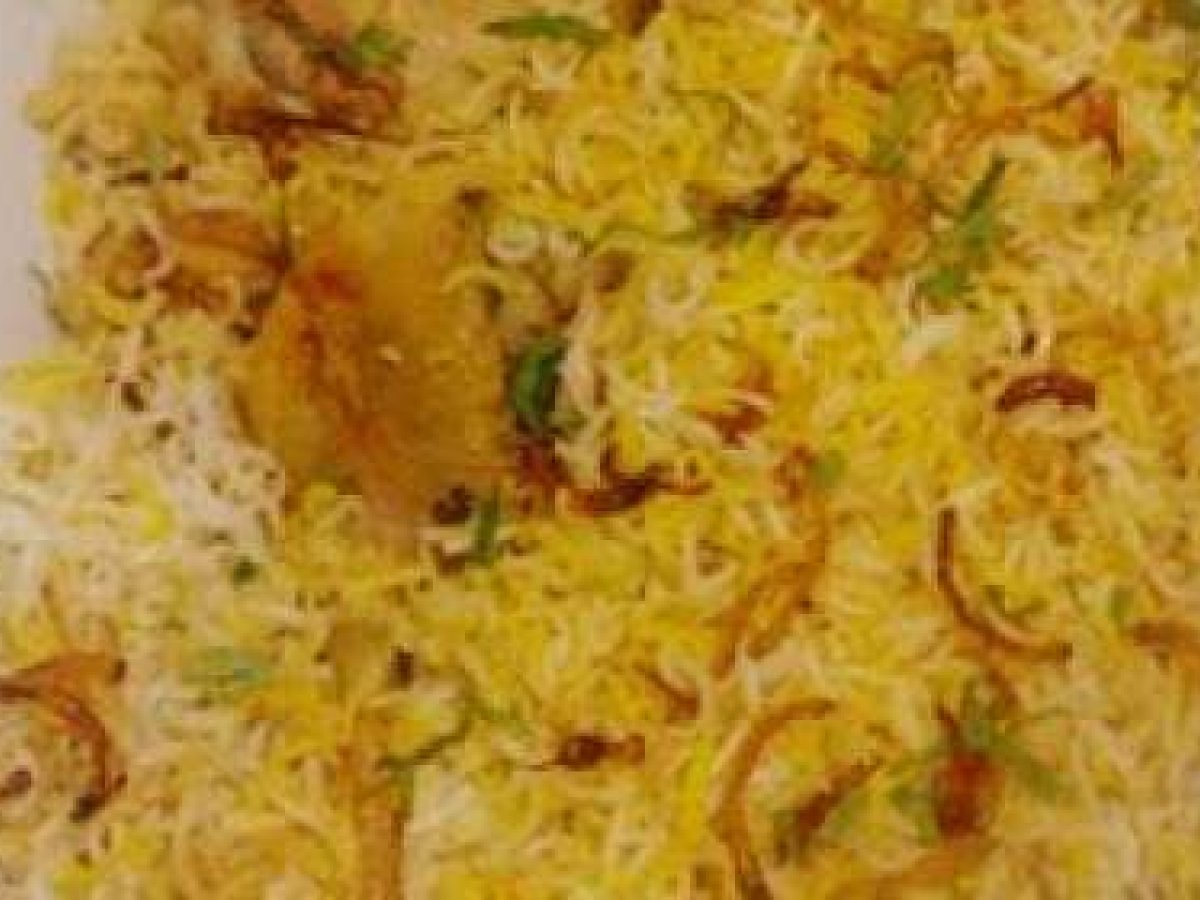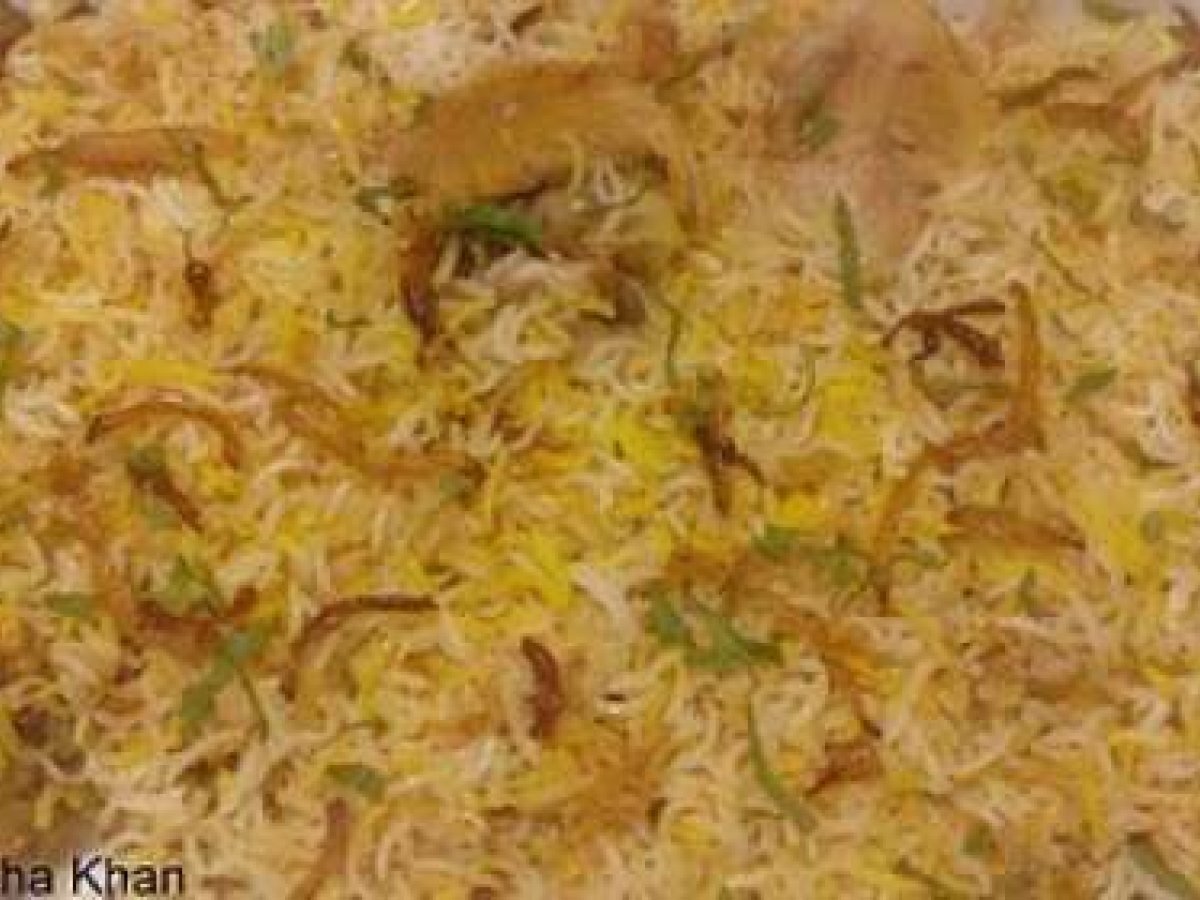 Questions:
You may like
Recipes