Lightly souped pomfret (filipino: pinangat na pampano)
Lightly Souped Pomfret (Filipino: Pinangat Na Pampano)
I wanted to innovate Pinoy (Filipino) fish recipes and refrain from utilizing
Bangus (milk fish) & Tilapia. WHY?
Frequently, 7 in every 10, they're "lasang lumot" (taste like moss)
And why Pomfret (Pampano)?
Primordial reason is-its somewhat "buttery" or "creamy" flavor vividly satisfies your palate
more so if the part taken comes from the area of the belly.
Believe you me, tastier than "Bangus" & way way far up than "Tilapia".
Secondly, highly manageable to prep as they're not as boney as milk fish.
Preparation
Heat pan pour oil. Saute 1/2 of sliced tomatoes until overdone ("labug na labug na mga kamatis")
Pour in 1/2 of sliced onion, saute also to overdone state Add in "patis" & black pepper. Toss a bit.
Pour in water (or stock) and bring to boil. Upon boiling, slowly toss in Pomfret and let cook for 3 minutes each side.
When done, turn off or remove pan from fire.
Pour in mustard leaves & banana peppers...COVER.
Un-cover after 2 minutes, pour in unto serving tray & garnish with the other half of tomatoes & onions.
Enjoy the aroma, taste and vibrance of this Pinoy comfort recipe.
Photos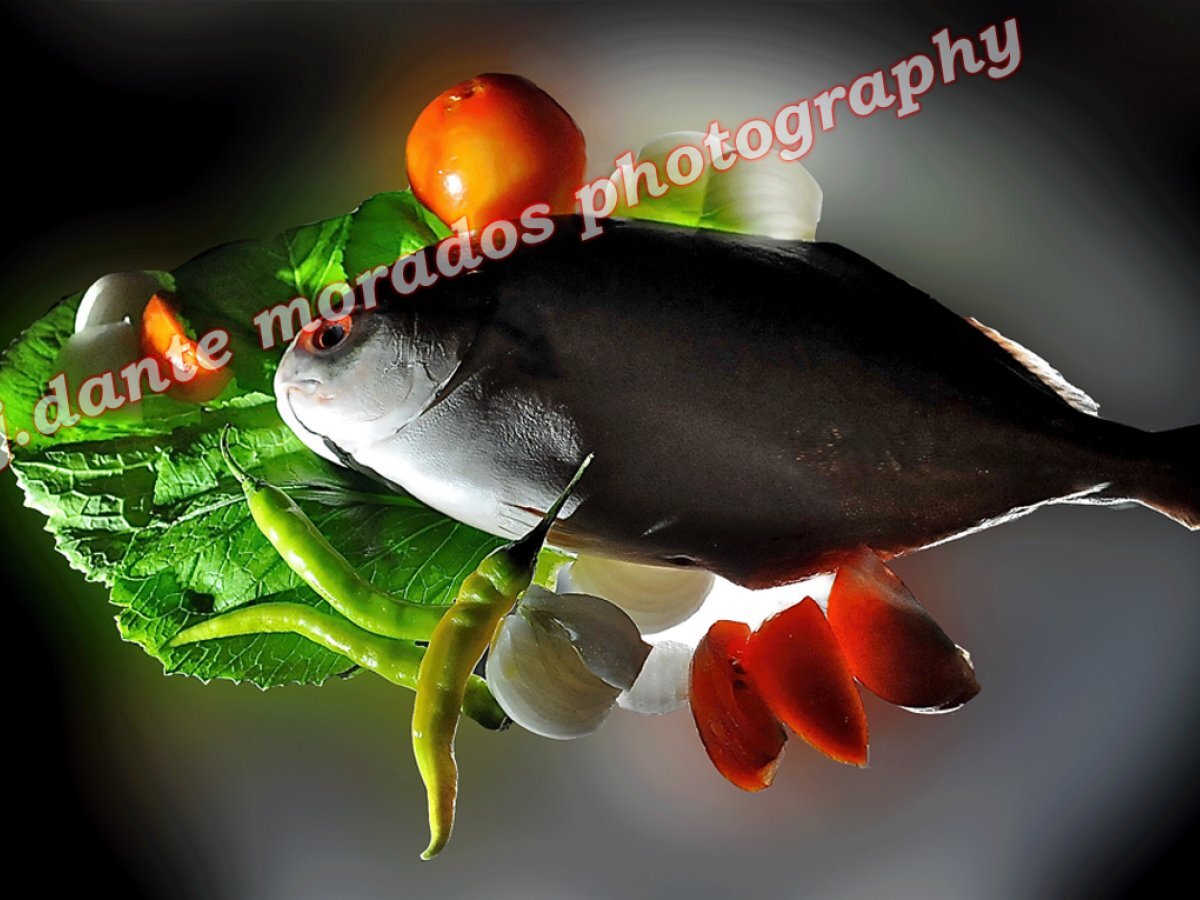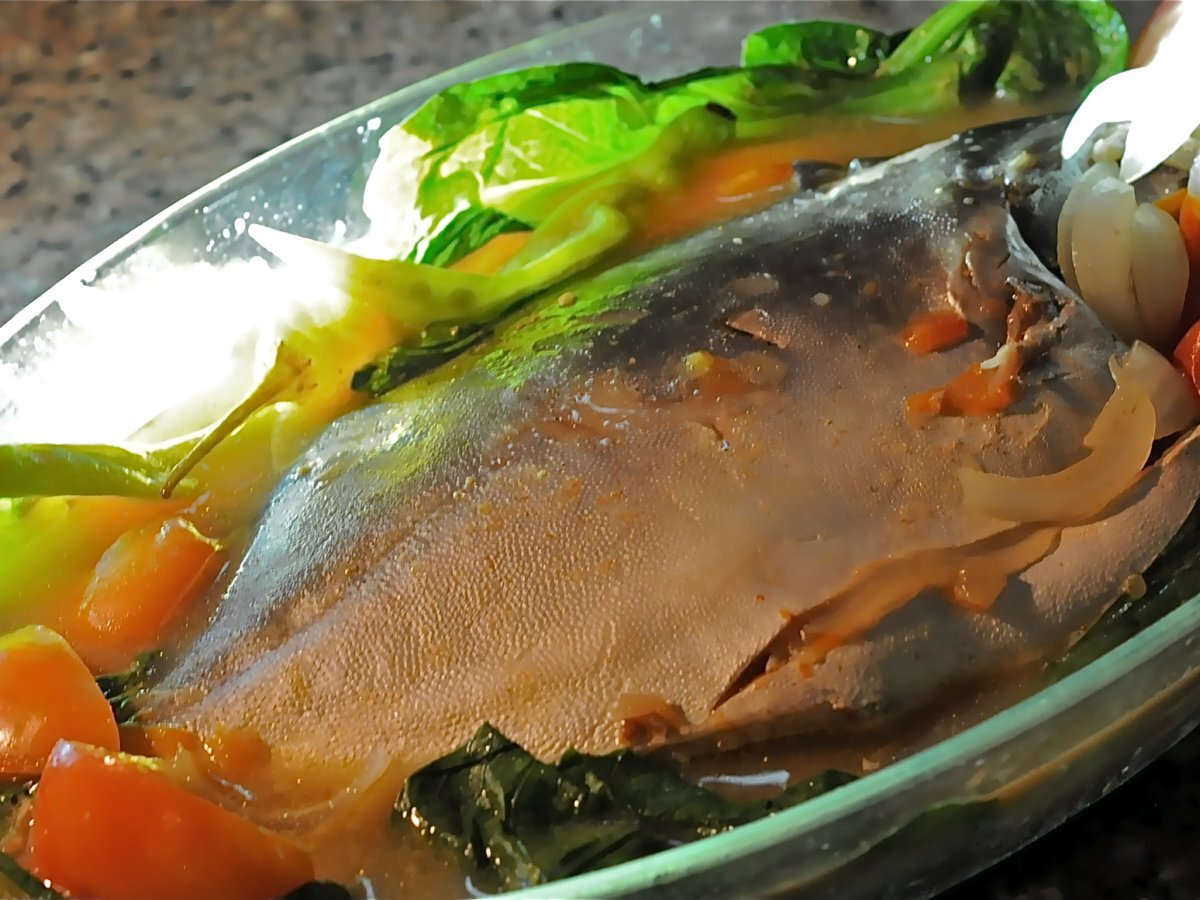 Questions:
You may like
Recipes