Lobhia (black eyed peas stew)
Lobhia (black eyed peas stew)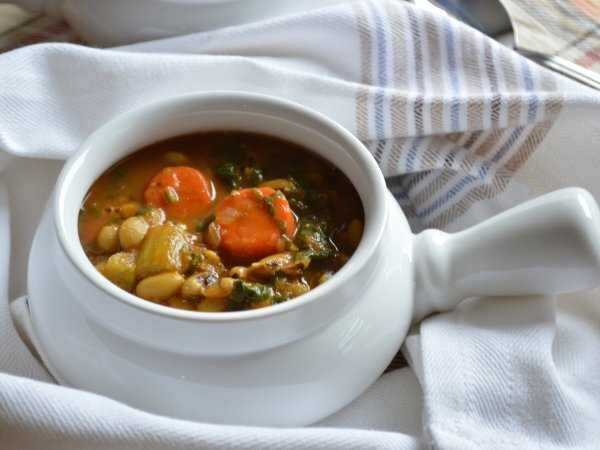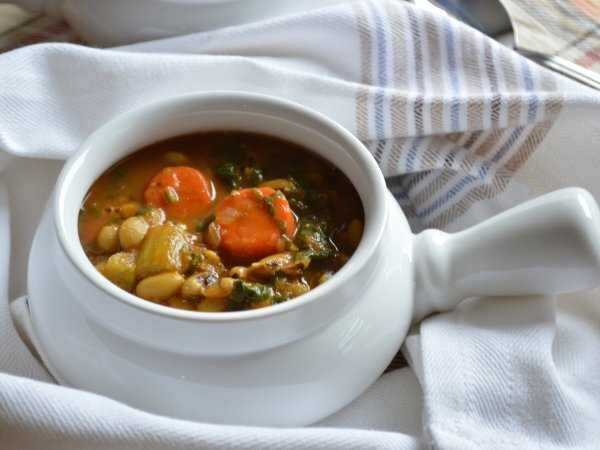 A comforting and flavorful stew spiced with zatar.
Ingredients
200 g black eyed peas
---
1
celery
stick, sliced (1/2 cup )
---
1
carrot
1/2 "thick roundels, (1/2 cup)
---
1 cup tightly packed chopped
spinach
---
---
1 tbsp finely chopped ginger and
garlic
---
1/4 cup tomato paste
---
1 tbsp za'atar
---
3/4 tsp cuminpowder
---
3/4 tsp turmeric (optional)
---
1 tsp freshly ground black pepper
---
salt as per taste
---
1 tbsp butter
---
1 tbsp olive oil
---
Vegetable broth
---
lemon juice (optional)
Preparation
Soak black eyed peas in room temperature water for at least 8 hrs. Drain and rinse.Place the drained beans in a saucepan with water. Bring to a boil.
In another pot set over medium heat, saute onions in olive oil. Add ginger and garlic and saute until fragrant.
Add in diced celery and carrots. Add to the boiling beans. Bring to a boil again and then turn the heat to medium cover and cook for 20 minutes. (cooking time depends how long you soaked and boiled the beans before adding them to the vegetables. I usually set the beans to a boil, while preparing vegetables and it boil for about 10 minutes).
Add hot water or vegetbale broth as needed to keep beans just covered with liquid. Cook until done and just the way you want. Add chopped spinach, tomato paste, salt, freshly ground black pepper and the flavorful za'ata and remove from heat.
Squeeze lemon juice, before spooning in bowl.

It can be served on its own or with naan or chapatti.
Related recipes
Recipes