Maple glazed roast turkey with applewood smoked bacon
Preparation
Preheat oven to 325 degrees F. Wash turkey well under cold running water, including the outside and inner cavity of turkey.
Pat dry. Be sure to remove the neck and giblets from the inside of the turkey. Tuck wings underneath body.
Starting at neck end, very carefully slide hand between skin and breast meat. Carefully slide butter slices between skin and breast meat to cover.
Season skin and cavity of the turkey generously with salt and pepper. Place the quartered apple and onion in the seasoned cavity.
Using a brush, paint the turkey breast, thighs and legs with some of the maple syrup.
Then cover the entire breast with the slices of bacon, slightly over-lapping the bacon slices. Make sure the entire breast is covered, using more bacon if needed.
Position turkey, on a rack, in a roasting pan with 1/2 cup pf water, uncovered and place in the preheated 325 degree F oven.
Roast for about 3 1/2 hours (time may vary depending on the size of your turkey), basting the turkey with pan drippings and maple syrup every 30 minutes. If the bacon begins to get too brown, cover loosely with aluminum foil.
In the last half hour, baste the turkey one more time with maple syrup. Continue to roast until the internal temperature reaches 180 degrees in the thigh or 170 degrees in the breast.
Remove pan from oven and allow the turkey to rest for 15 minutes before slicing.
Photos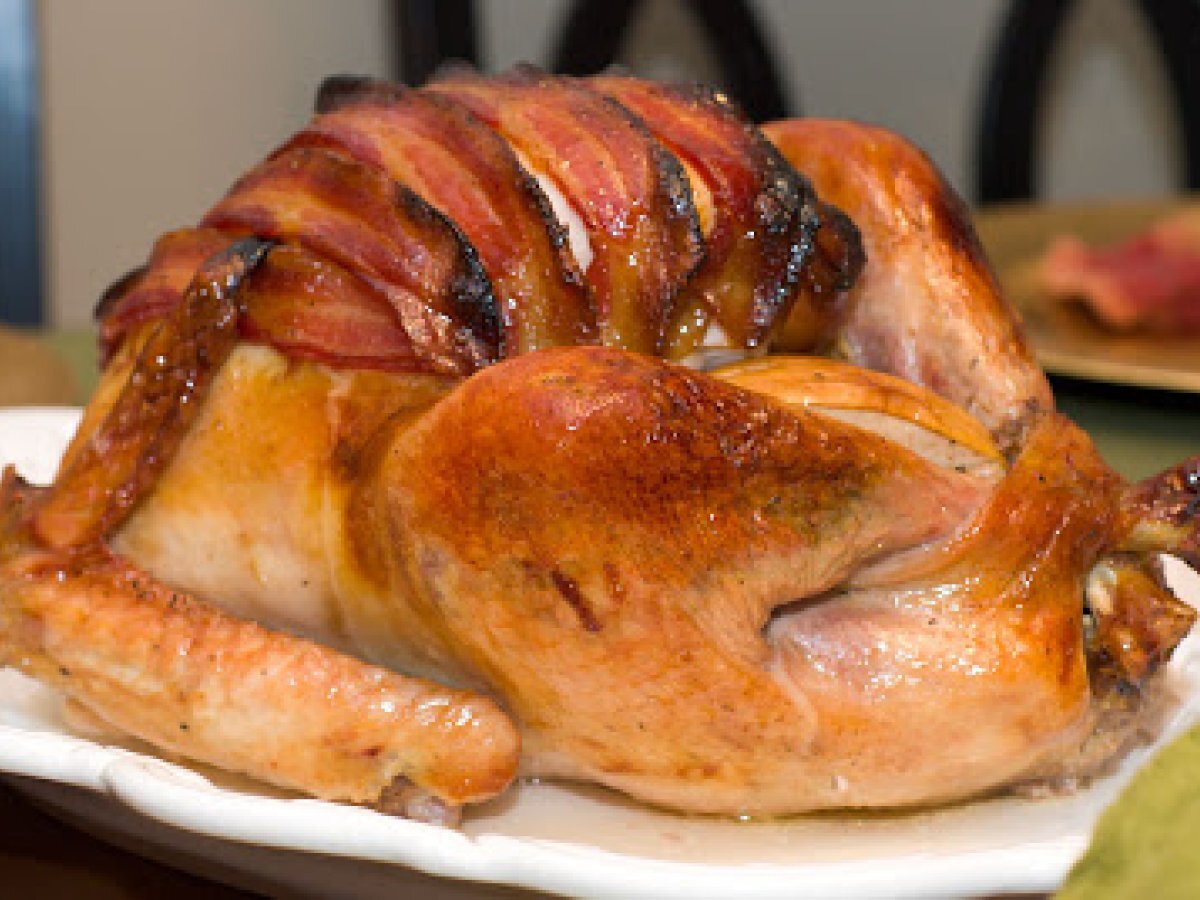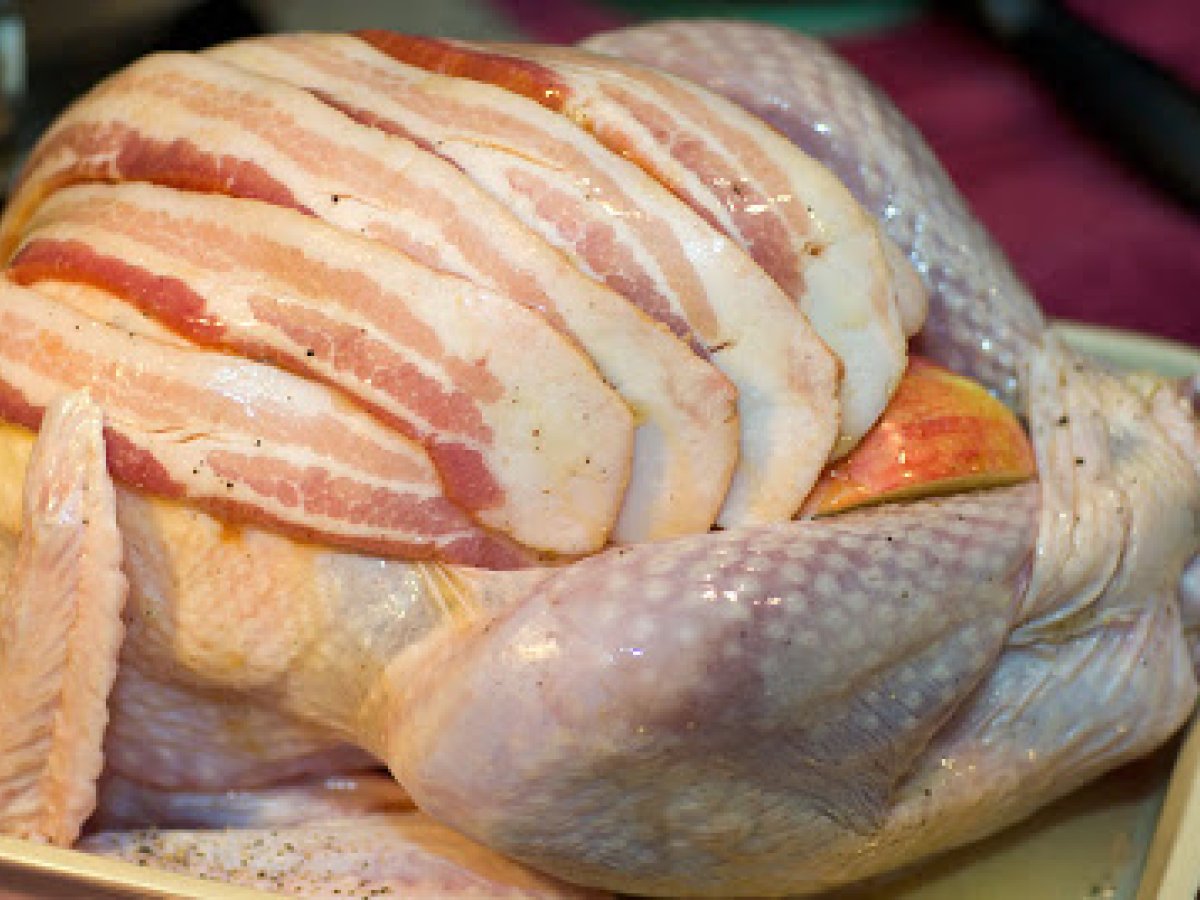 Questions:
You may like
Recipes