Mini burgers aka sliders
Mini burgers aka sliders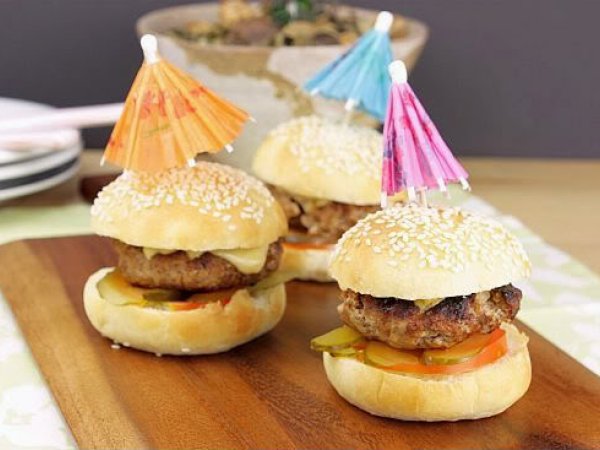 Preparation
Cook 125 g water with 25 g bread flour at medium low heat, keep stirring until it become thicken and no lumps left.
Place all the ingredients for kneading except the butter until everything come together and become a smooth dough then add in the butter a little at a time.
Let the dough slowly absorb the butter then turn to speed two if you are using kitchenaid mixer. Knead until the dough no more sticking at the side of the mixing bowl and the dough should be very smooth and elastic.
Let it proof for 40 minutes in a clean bowl cover with cling warp. Divide the dough into even size of 8 portions or any size you like it to be then let it rest for 10 minutes.
Shape the dough into smooth round shape. Prepare some water on a a clean plate and place a kitchen towel on the top.
Damp the surface of each dough and run the damp surface around a bowl of sesame seeds. Place the dough on a baking tray and let the it proof for 40 minutes. Bake at 180C for 15 minutes.
Mix together ground round, beaten eggs, onions, soda crackers, garlic, salt, pepper and barbecue sauce. Mix until well incorporated. Leave in the fridge for about half an hour.
Remove from fridge and divide into 8 equal sized patties. In a frying pan over medium-high heat, heat olive oil. Cook untill desired doness.
Questions:
You may like
Recipes