Kuih pie tee aka "top hats"
Preparation
Mix all ingredients a bowl until all flour is incorporated, whisk the batter until smooth. Sieve the batter and leave it to stand for one hour.
Heat oil in a wok or a small saucepan. Once the oil is hot, lower the fire. Place the pie tee mould into the oil to get it hot. This is to ensure that the batter will stick to the mould easily. Do not overheat the mould.
Dip the oiled mould to about 90% of its height into the batter. Ensure that it is evenly coated. Shake the mould slightly to drip off excess batter. Place the mould with batter into the oil and hold on to it for a few seconds. Make sure that the oil does not sizzle or your batter will puff up.
Once the batter is semi set release the case from the mould by jiggling the mould up and down or use a fork to loosen the edges. Hold on the casing with the mould for a while to make sure that the casing hardens up enough to retain its shape. If you release it too early from the mould, the case will collapse and flatten out.
Once released, allow the case to deep fry until golden brown. Remove from oil and allow to cool completely. Store in air-tight container. The cases should be consumed within a day or two. If the casing has soften slight, you can pop them into the oven to crisp them up.
Dip the empty mould back into the oil to heat up again before starting on the next casing. Fry as many cases as you want. The balance batter can be refrigerated (store in air-tight container) and used the next day.
For the Filing:
Add some oil into a wok and fry the dried shrimp until fragrant. Careful not to burn it. Remove from wok. Add a bit more oil and fry the chopped garlic until light brown. Add in the vegetables, the fried dried shrimp and fresh chopped shrimp. Add in the oyster sauce and 1/4 cup of water to the vegetables and cook until soften. Season to taste. To serve, fill the cases with the filling, top with garnishing and serve with chili sauce.
Photos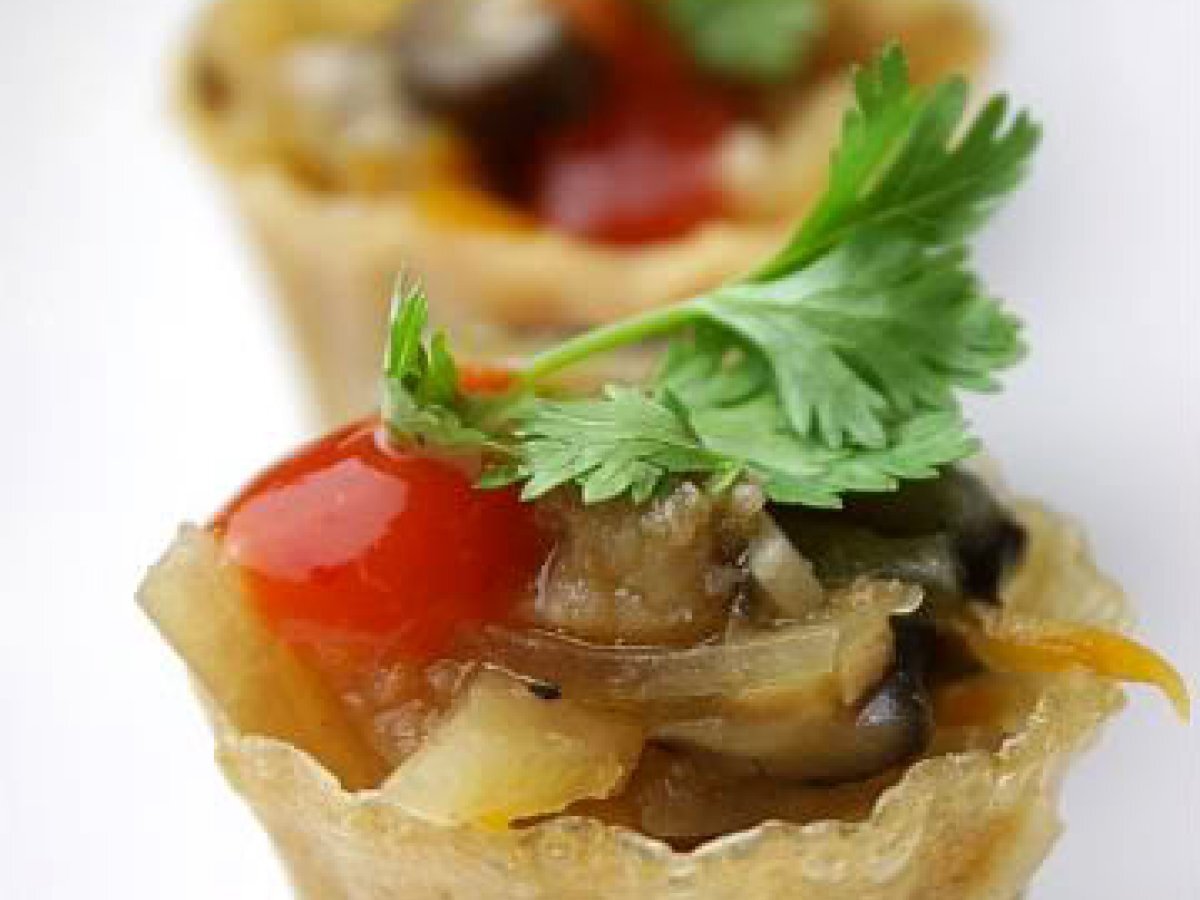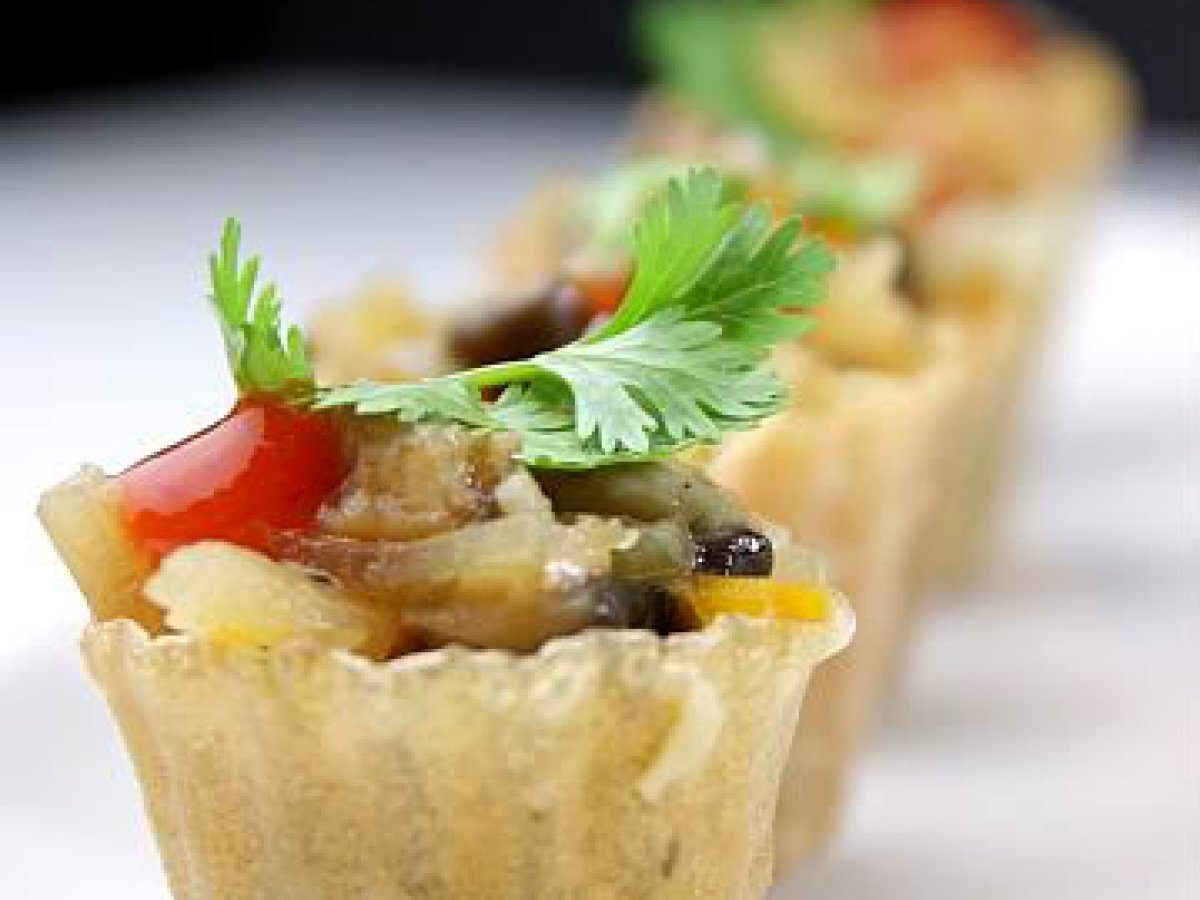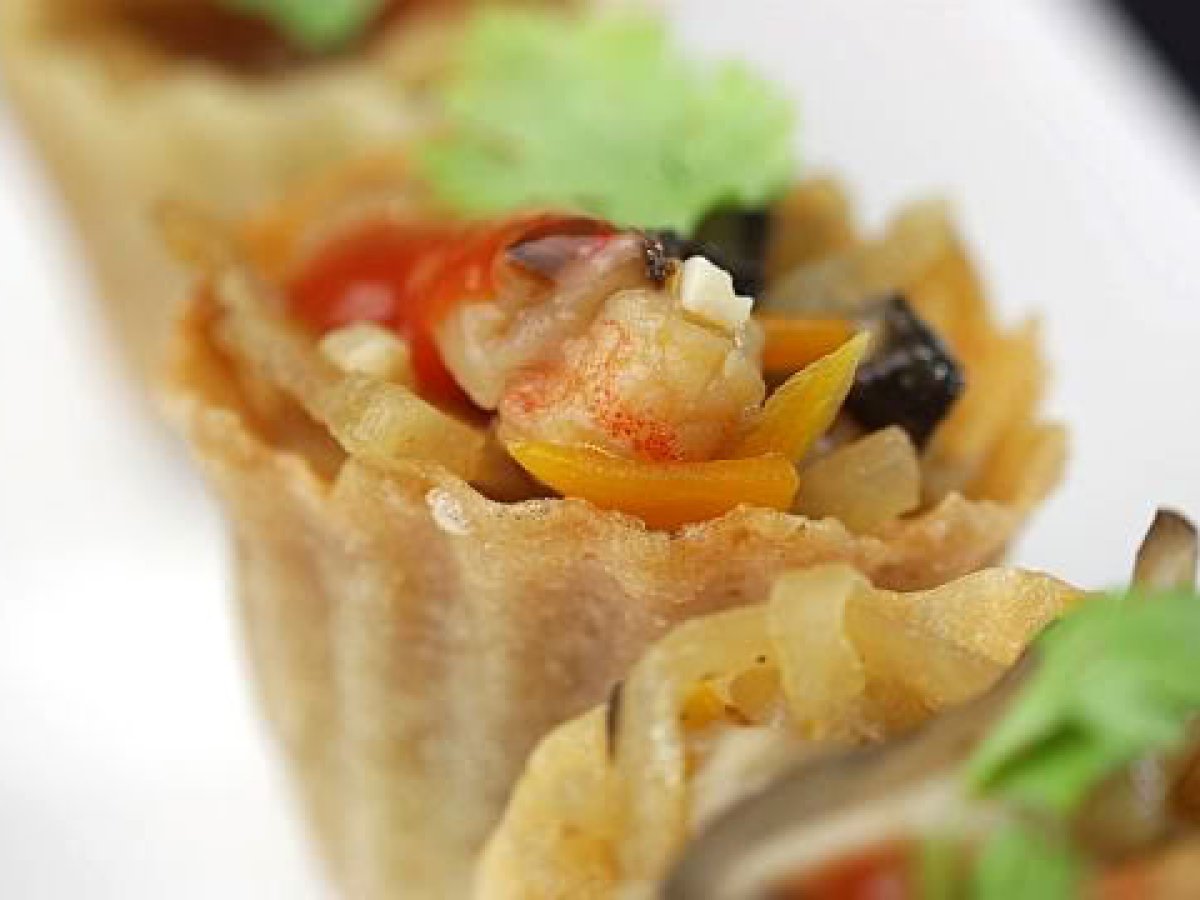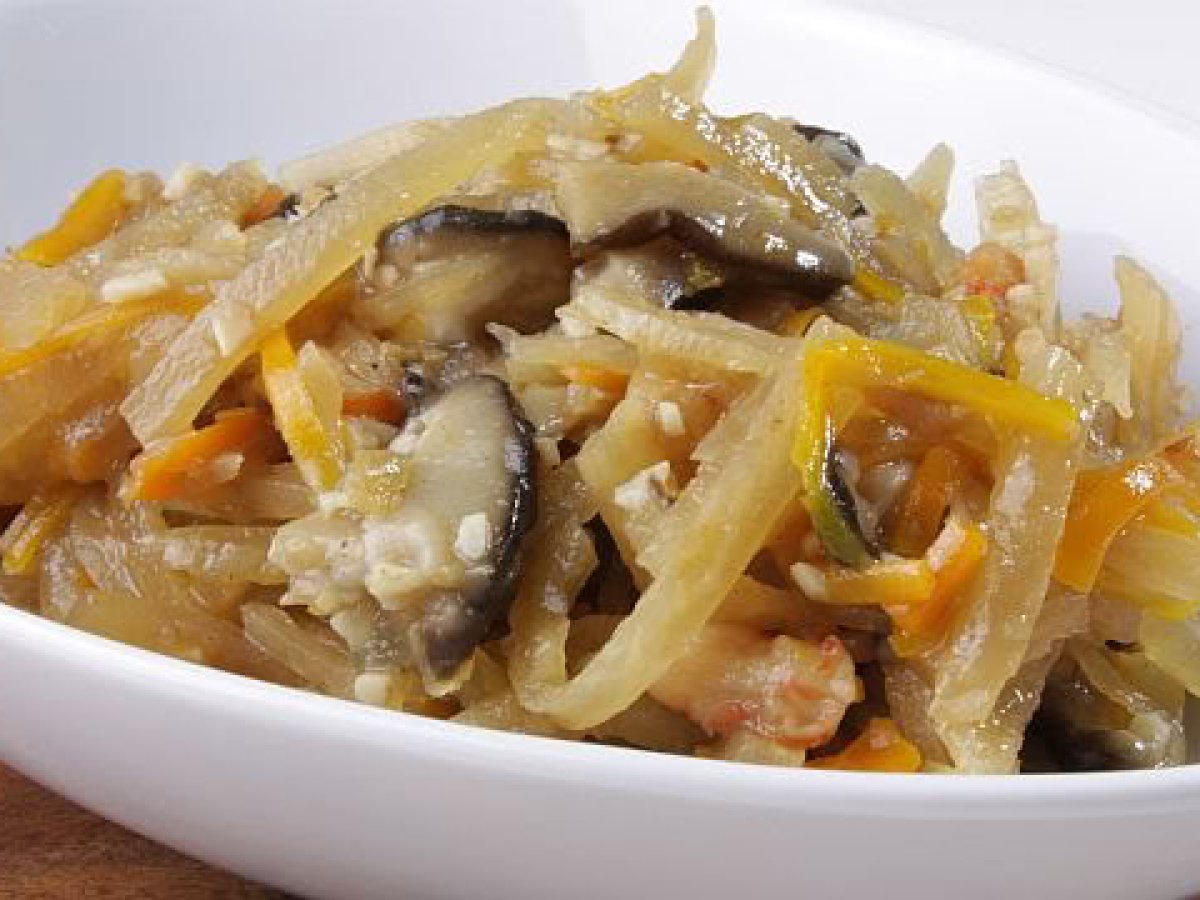 Questions:
You may like
Recipes