Oyster mushroom satay
Oyster mushroom satay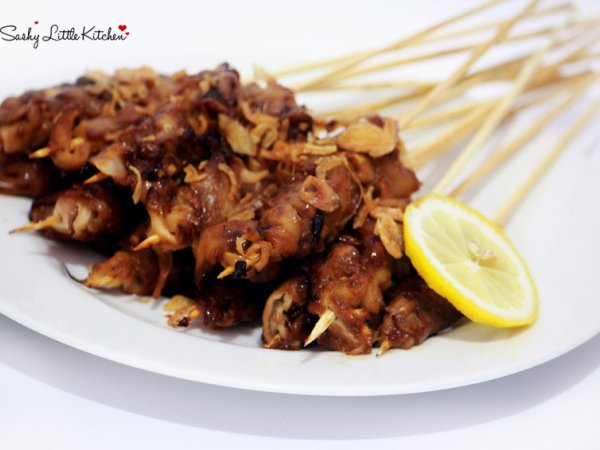 Indonesia is known for its delicious meat satay such as chicken satay and beef satay served with peanut sauce, but if you are too afraid with the cholesterol you can looking for another alternative satay which is low cholesterol and easy to make. Try this oyster mushroom satay, taste as good as chicken satay and much more healthier.
Preparation
Cut the mushrooms lengthwise, then steam until wilted.
Chopped the garlic and combine with oyster sauce, soy sauce,fish sauce, chili powder, margarine and ground pepper. Mix it until form a thick paste.
Thread the mushroom into skewer, spread it with the seasoning paste. Do the same to all the mushroom.
Preheat the grill and place the satay on the grill cook about 5 or 6 minutes, turning or until cooked. While grilling you can add some more seasoning by brushing it.
Questions:
You may like
Recipes