Pappardelle bolognese
Pappardelle bolognese
Fresh rolled pappardelle pasta accompanied by a luscious, tasty homemade bolognese sauce with veal, pork & pancetta, my favorite!
Preparation
To Make the Pasta Dough: Add dry ingredients to food processor and process to combine, or in stand mixer and beat on low until just combined. Add eggs & olive oil and process until dough forms, or in stand mixer beat until dough begins to form, remove from bowl (or processor) and knead on a floured surface until you have a cohesive mass.

Continue kneading for about 6 more minutes. The dough should be elastic & a little sticky. Wrap the dough in plastic and allow to rest at room temperature for 30 minutes.
In a heavy bottomed 6-8oz saucepan, heat the olive oil over medium heat & add the onions, celery, & carrots & season with salt. Let them sweat until vegetables are translucent but not brown, about 5 minutes. Add the garlic and allow to cook for another 30 sec-1 min. Add the veal, pork & pancetta & stir into the vegetables. Turn the heat to high & brown the meat, stirring to keep from sticking.
Add the tomato paste, milk, wine & thyme leaves, stirring the whole time. Bring to a boil, then turn heat to medium-low to simmer for 1.5 – 2 hours, season with salt & pepper.
Roll the pasta dough to the 7th setting on the pasta machine. Cut the pasta sheets crosswise into 1 – 1.5″ wide strips. Set aside on a baking tray, layers of pasta separated by parchment paper.
Bring a large pot of salted water to a boil, about 2 Tbsp salt. Place about 2 cups of pasta in a large bowl. Cook the pappardelle until tender, about 1 – 2 minutes. Drain the pasta & add it to the bowl with the ragu & toss until it is coated & the sauce is dispersed.
Divide evenly among 6 – 8 bowls, top with a little extra sauce if desired, chopped parsley & freshly grated parmigiano-reggiano. Serve immediately.
Photos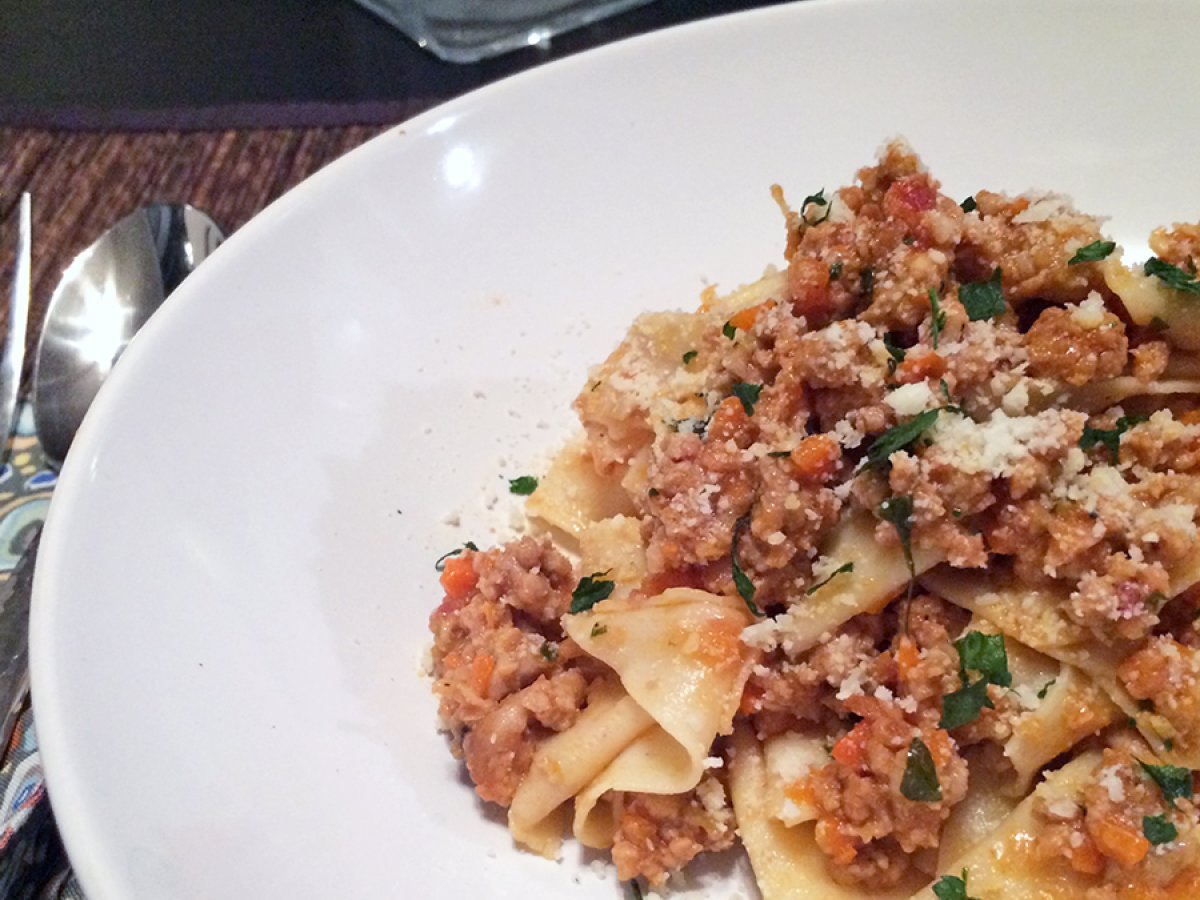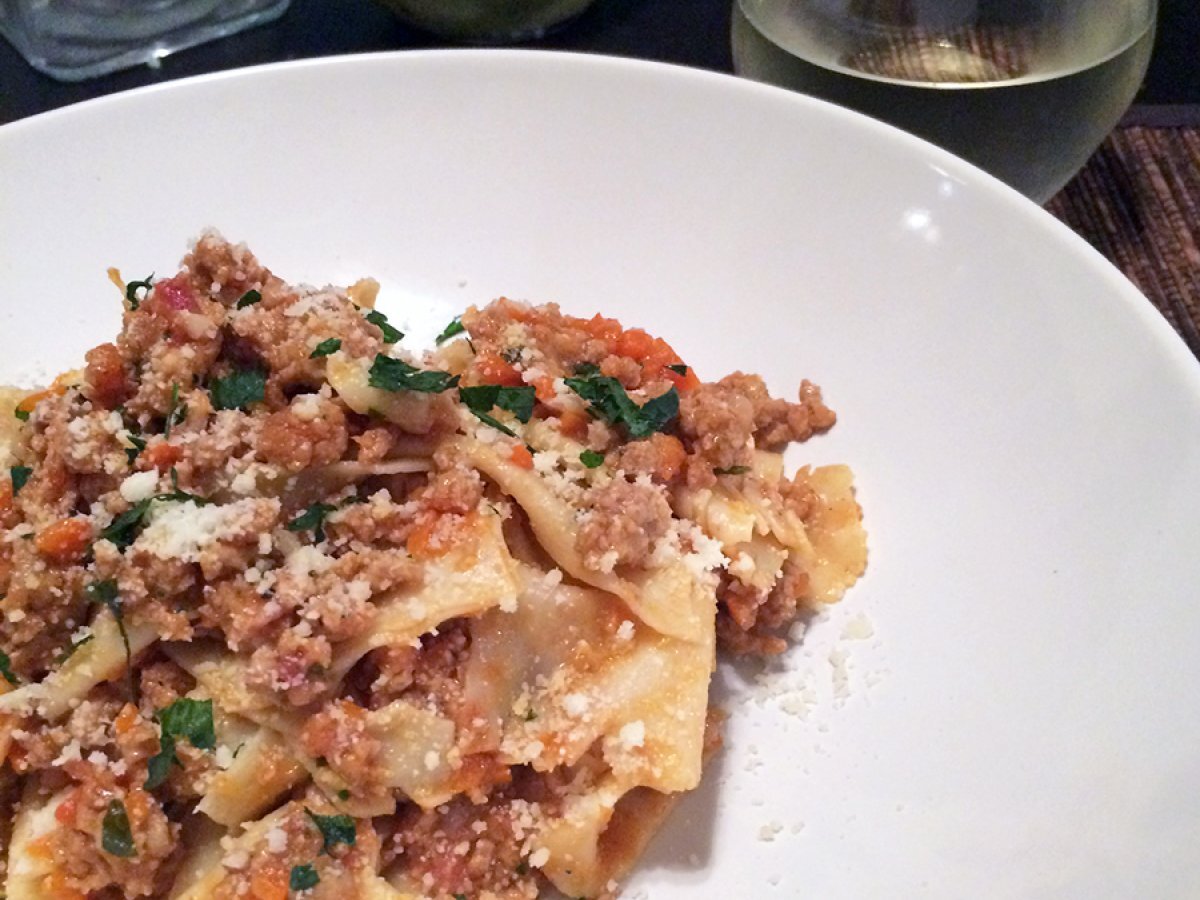 Questions:
You may like
Recipes