Pomfret curry/mangalorian pomfret gassi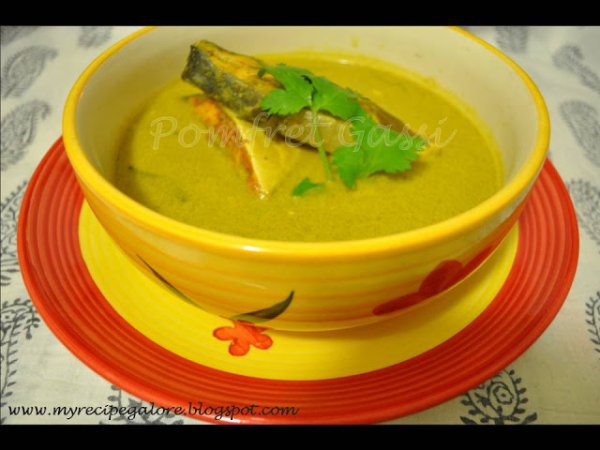 Preparation
Clean and cut fish into thin peices. Marinate with the spices and let it rest for 1/2 an hour in the fridge.
Grind all the ingredients in the spice mix to a fine paste, use lil water as required. Take a hot saucepan with oil, add the mustard and curry leaves.
When the mustard spluters add the prepared spice and saute until fragrant. Just when the spice is fried thoroughly and the oil is visible add 1 cup of water and boil.
After the first boil add the fish one by one and simmer with the lid on. After 3-4 mins add the coconut milk and stir slowly.
Let it cook for another 5-8 mins until the fish is just done. Turn the gas off so you do not overcook the fish.
The fish cooks furthur even after the pan is taken out of the gas because of the high temperature of the curry.
Enjoy hot with red/par boiled rice for the pur-fect Mangi feel. To enjoy the taste at the fullest cook a day before and consume the other day.
Questions:
You may like
Recipes