Popiah-Fresh Spring Rolls
Preparation
1)Popiah-Fresh Spring Rolls:
To serve the Popiah: Place a popiah skin on a plate or flat surface and spread some sweet sauce and place a leaf of lettuce, cooked jicama, green beans, fried bean curds, shredded omelet, fried shallots, blanched bean sprouts, lettuce, cucumber, and thinly sliced fried Chinese sausages, if I have some available. Wrap it all up and serve immediately.
2)Jicama:
In a large saucepan or wok, heat the oil on medium heat. Add in the shallots and cook until they are golden in color. Mix in the ground bean paste and stir frequently until the mixture is fragrant. Toss in the jicama and give it a quick stir. Then add in the water, sugar, and dark soy sauce. Mix until combine and bring the mixture to a boil. Lower the heat, simmer for about 1 hour with the lid closed or until the jicama has softened. Season with additional sugar and salt if necessary.
3)French/Green/Long Beans:
In a medium pan, heat the oil on medium heat. Add the shallots and cook until they are light golden in color and toss in the garlic. Give the mixture a quick stir and turn the heat on high. Add in the French beans and continue to stir frequently and add some water as you go along. (About 4 minutes) Season the French beans with sea salt.
4)Fried Bean Curd:
In a large pan, heat the oil on medium. Pan-fry the bean curd (preferable in a single layer) until light golden in color. Season the bean curd with a big pinch of sea salt and pepper. Drain on paper towel.
5)Omelet:
Cook the omelet in 2 or 3 batches, drain on paper towel. Then finely shred the omelet.
Photos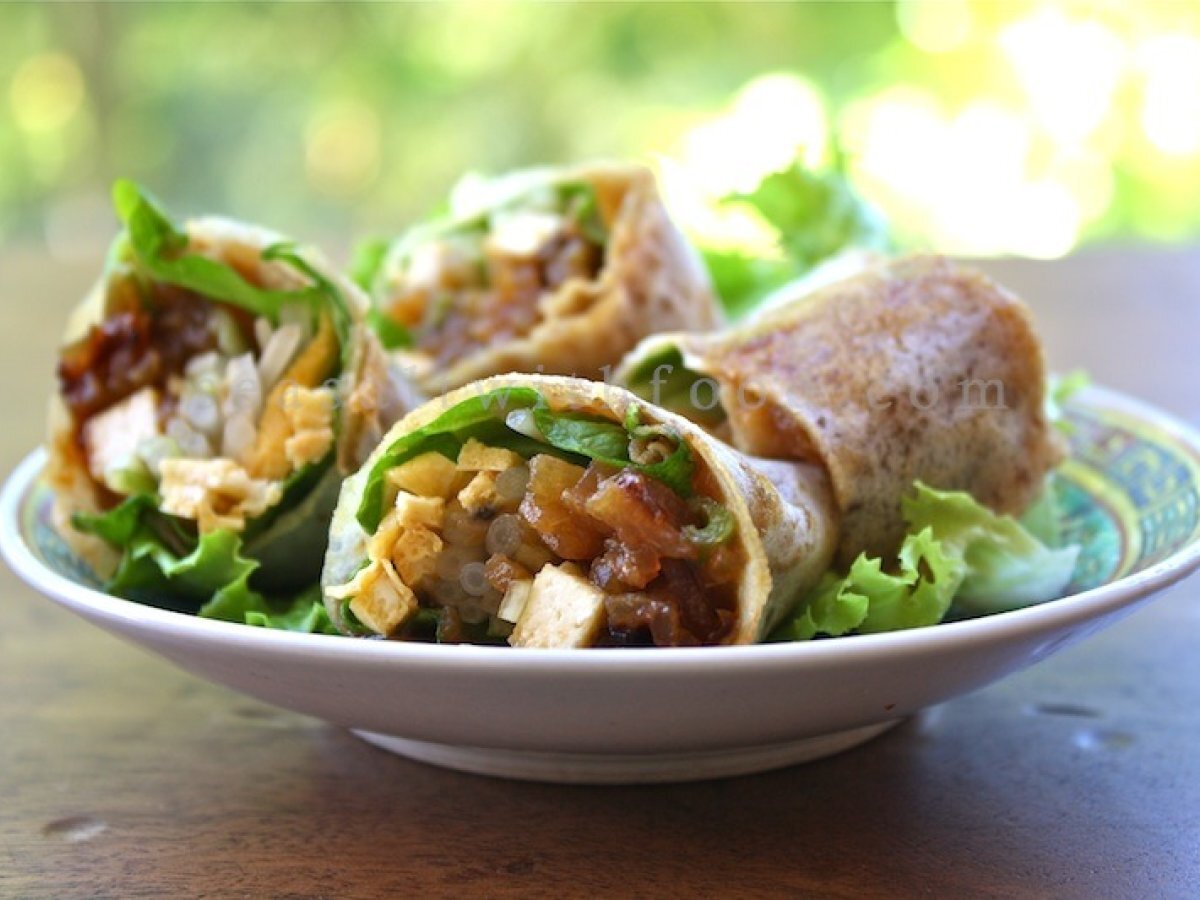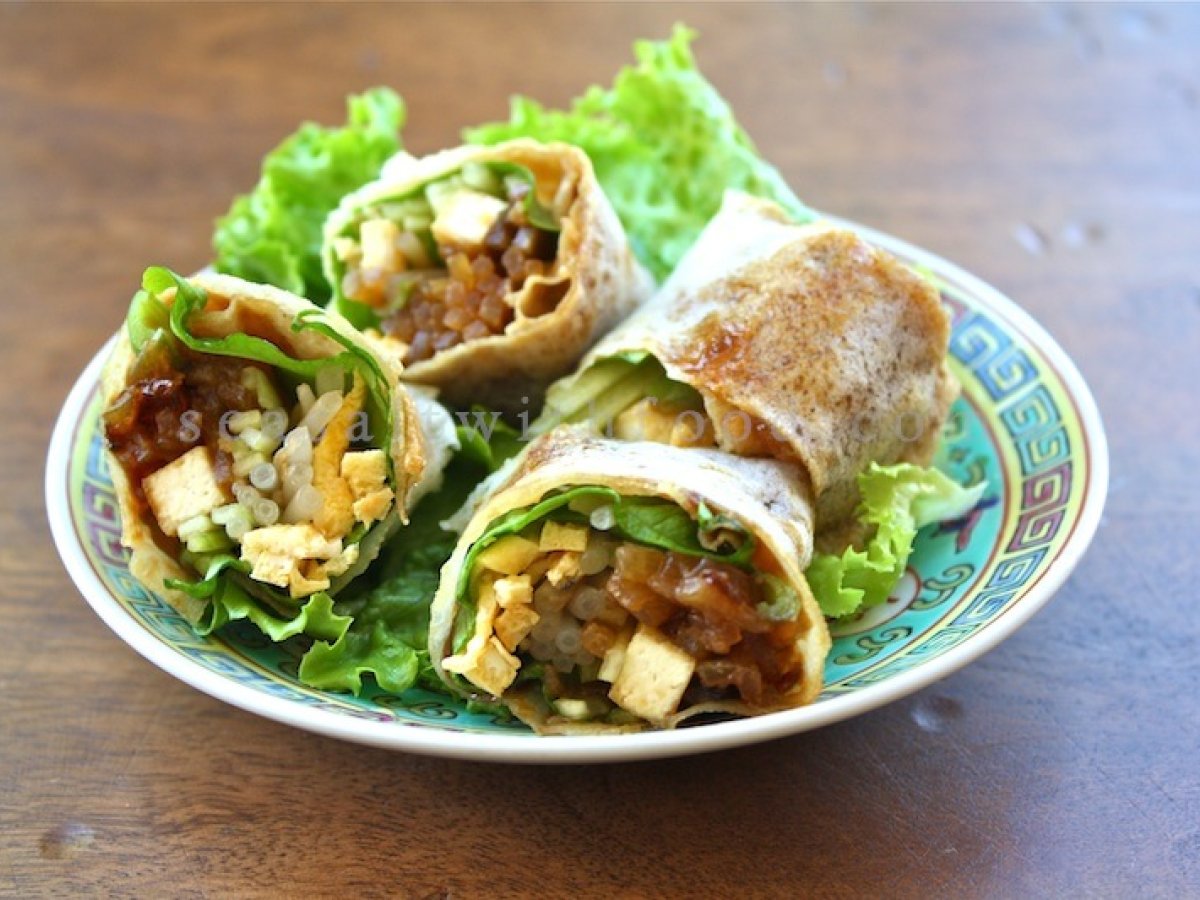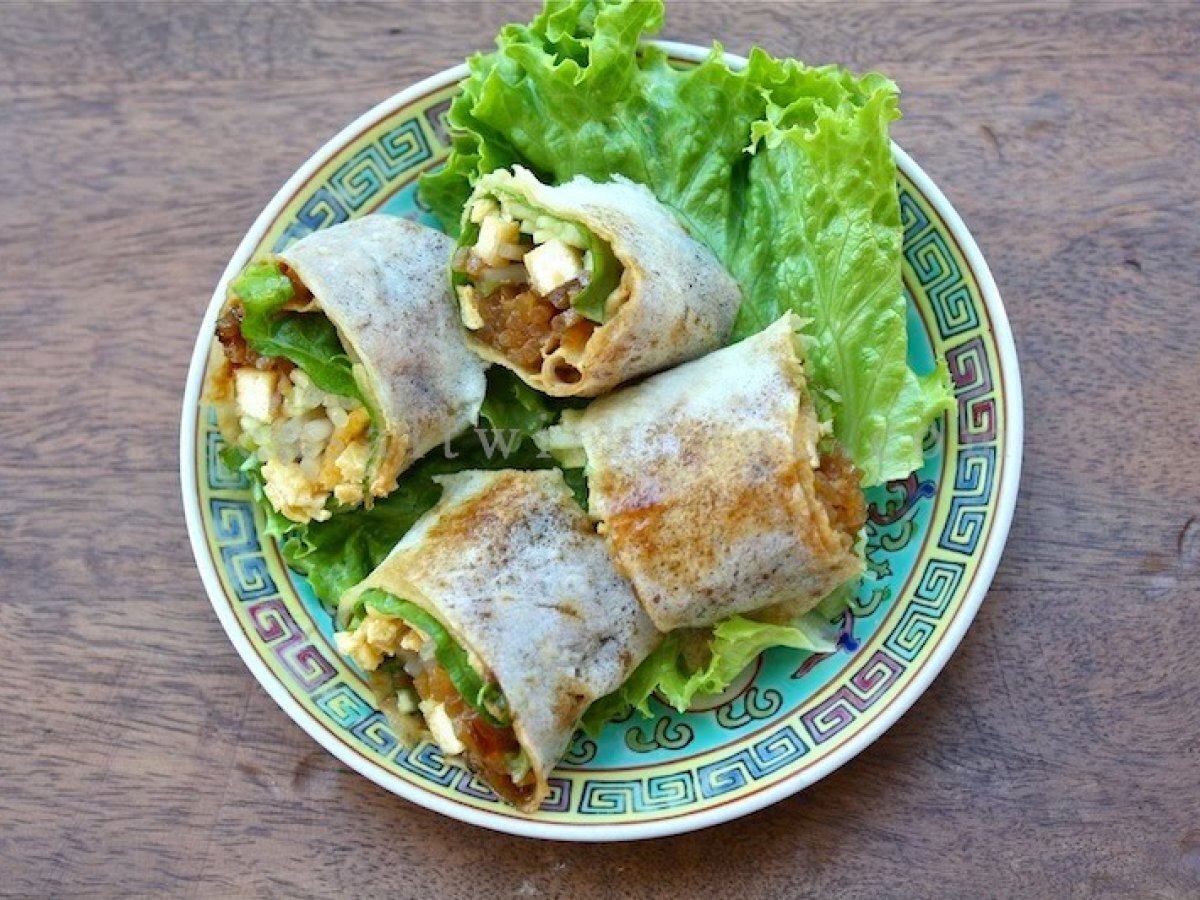 Questions:
You may like
Recipes