Fresh spring rolls - video recipe !
Fresh spring rolls - video recipe !
or
This vietnamese recipe is the best for a hot summer day ! Full of freshness, it's really good and so healthy you can have a lot of these !
Ingredients
---
3.5 ounces rice vermicelli
---
---
---
---
---
3.5 ounces soy sprouts
---
soy sauce
Preparation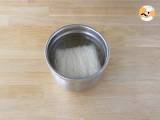 Step 1
Soak rice vermicelli into hot water for 4 minutes. Then drain, and keep them close.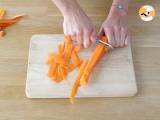 Step 2
After peeling the carrot and the cucumber, use your peeler to peel strips into the veggies. Keep them close as weel, with washed lettuce leaves, soy sprouts and shrimp.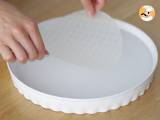 Step 3
In a dish filled with warm water, soak a rice wrapper for around 10 seconds.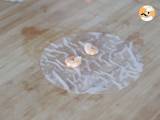 Step 4
Put in on your work surface, then put 2 shrimps on it.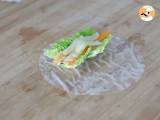 Step 5
Add some lettuce, then some strips of carrot and cucumber.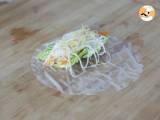 Step 6
Add some rice vermicelli and soy sprouts.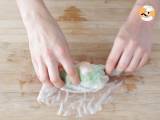 Step 7
To roll, start with the edge of your wrapper. When you get at the middle, fold back the sides, then finish to roll it.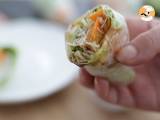 Step 8
Your spring rolls are ready, you can dip them in salted or sweet soy sauce !
---
---
Related recipes
Recipes
Related articles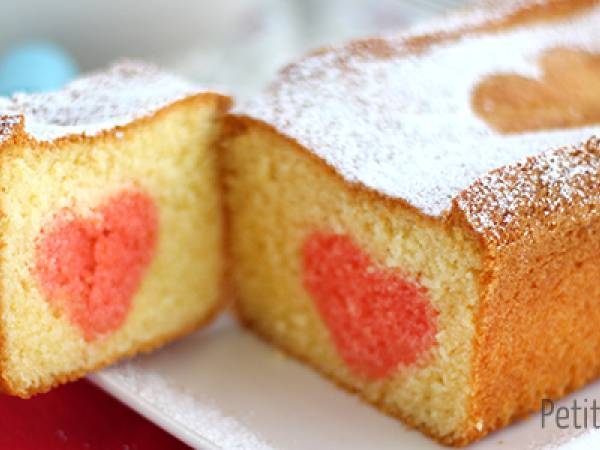 10 recipe ideas you should cook for your Valentine this year