Fresh lumpia (vegetable roll)
Fresh lumpia (vegetable roll)
Fresh Lumpia, one of the best recipes Filipinos, very good taste and so delicious.
Ingredients
1/2 cup
pork
, cut into small cubes
---
---
1 tablespoon cooking oil
---
salt and pepper to taste (or fish sauce instead of salt)
---
---
all these
vegetables
are cut into thin and short strips
---
---
1 small onion
---
1 cup string beans or snow pea
---
1 cup potatoes
---
1 cup carrots
---
1 cup singkamas (jicama)
---
1 cup cabbage
---
3 large eggs
---
1 cup cornstarch
---
2 tablespoons cooking oil
---
1 1/2 cup water
---
1 teaspoon sugar
---
3 cups water
---
3 tablespoons soy sauce
---
1 cup brown sugar
---
1 1/2 tsp salt
---
3 tablespoons cornstarch diluted in 1 tablespoons water
---
ground peanuts, chopped (optional)
---
3 cloves garlic, minced (optional)
Preparation
1)FRESH LUMPIA:
Heat oil and pre-cook the sliced potatoes, set aside. Saute garlic and onions until limp. Add pork and saute until cooked. Add shrimps and season with salt and pepper or fish sauce. Add 1/4 cup chicken broth and the rest of the vegetables except the cooked potatoes. Saute until the vegetables are done but not over-cooked. Drain and let cool down.
2)Wrapper:
Whisk the eggs, sugar and water. Add the cornstarch and whisk until well blended. Heat the non-stick pan and brush with a small amount of oil. Depending on the size of the crepe you want to make, pour the right amount on the heated pan. Tip the pan to spread the batter thinly. When the edges begin to separate from the pan, the crepe is done. Repeat until all the batter is used.
3)Sauce:
Mix all ingredients except the diluted cornstarch. Cook until it boils, lower heat. Add the cornstarch mixture and mix. Cook until thickened. Add peanuts and garlic in the sauce or if you prefer, sprinkle these on top of the wrapped lumpia and sauce when ready to serve.
Observations:
To serve: use one crepe and place a piece of lettuce on one side. Add the right amount of filling on top of the lettuce. Fold the bottom part over and then fold the sides of the crepe. Secure with a toothpick.
Photos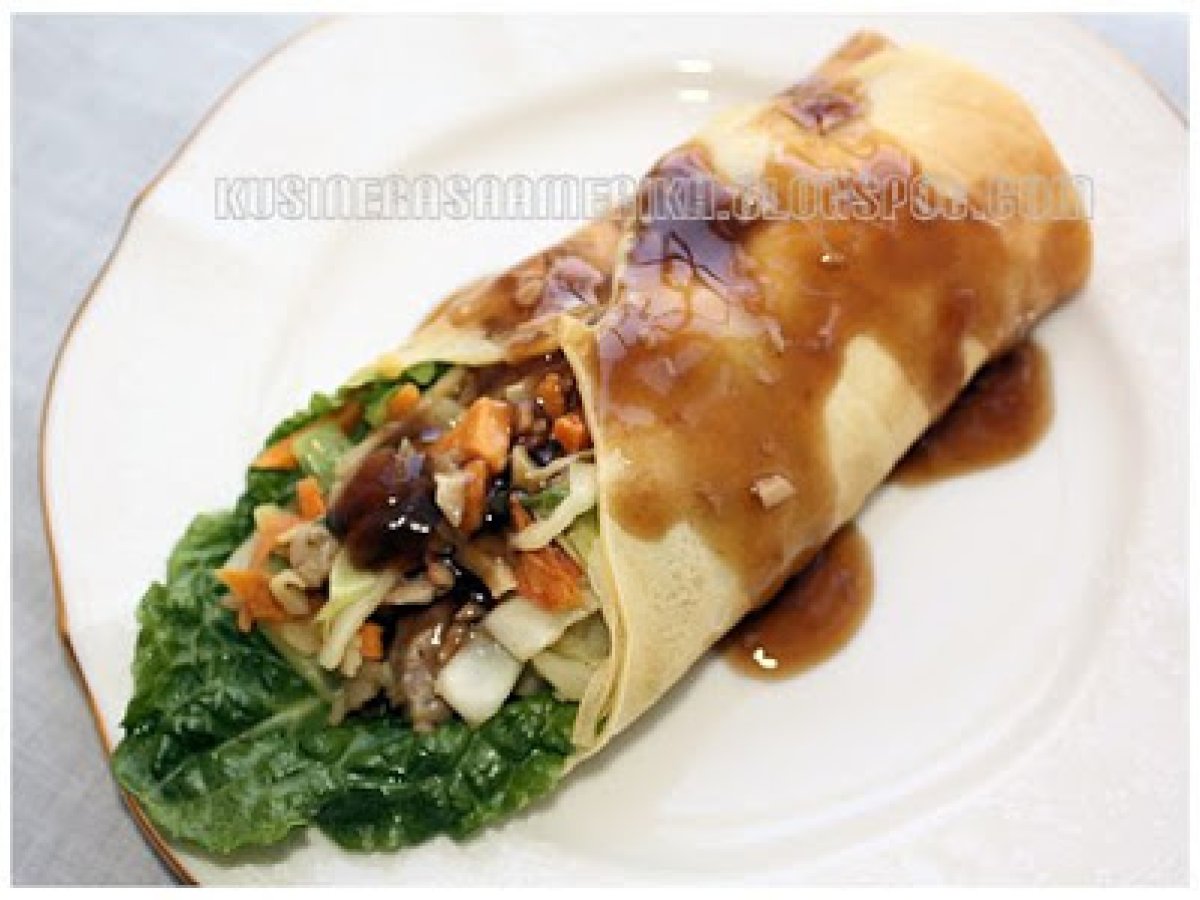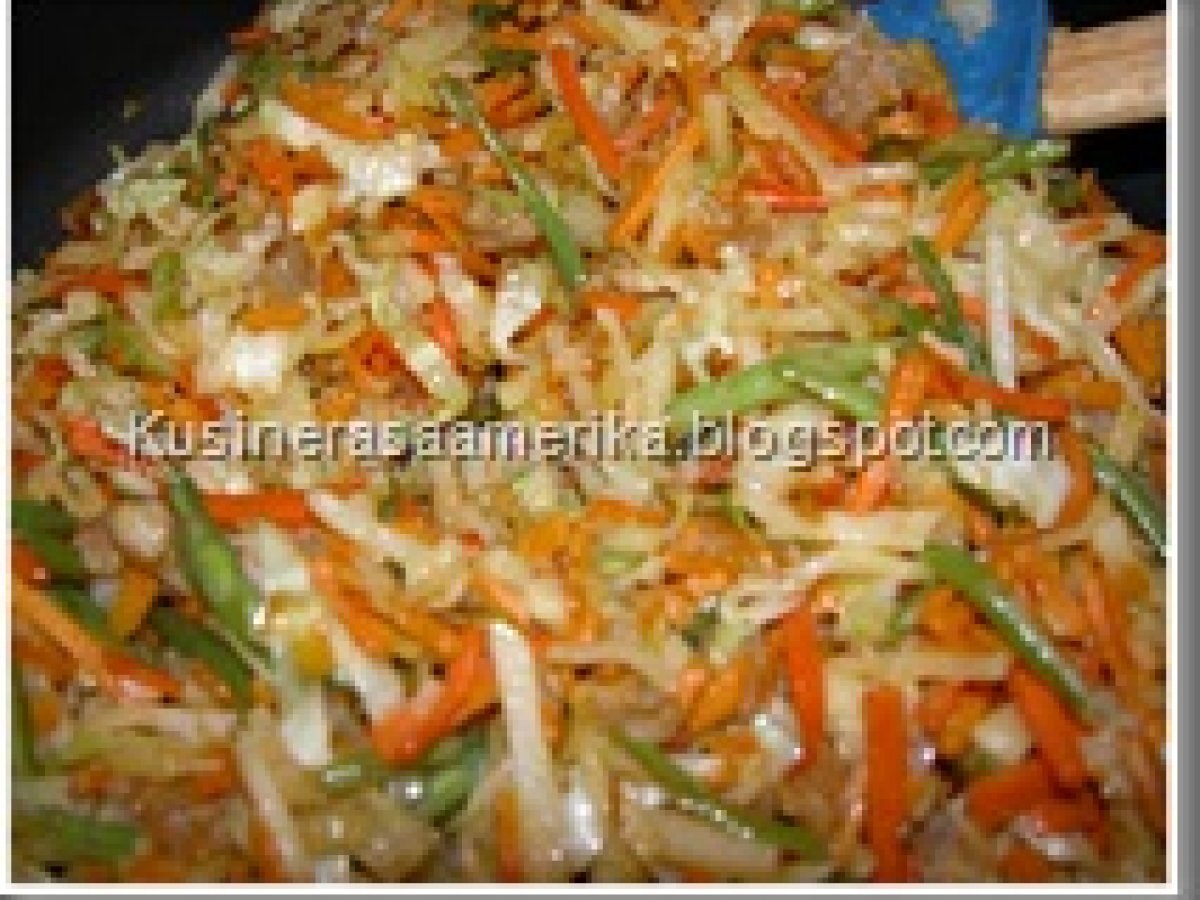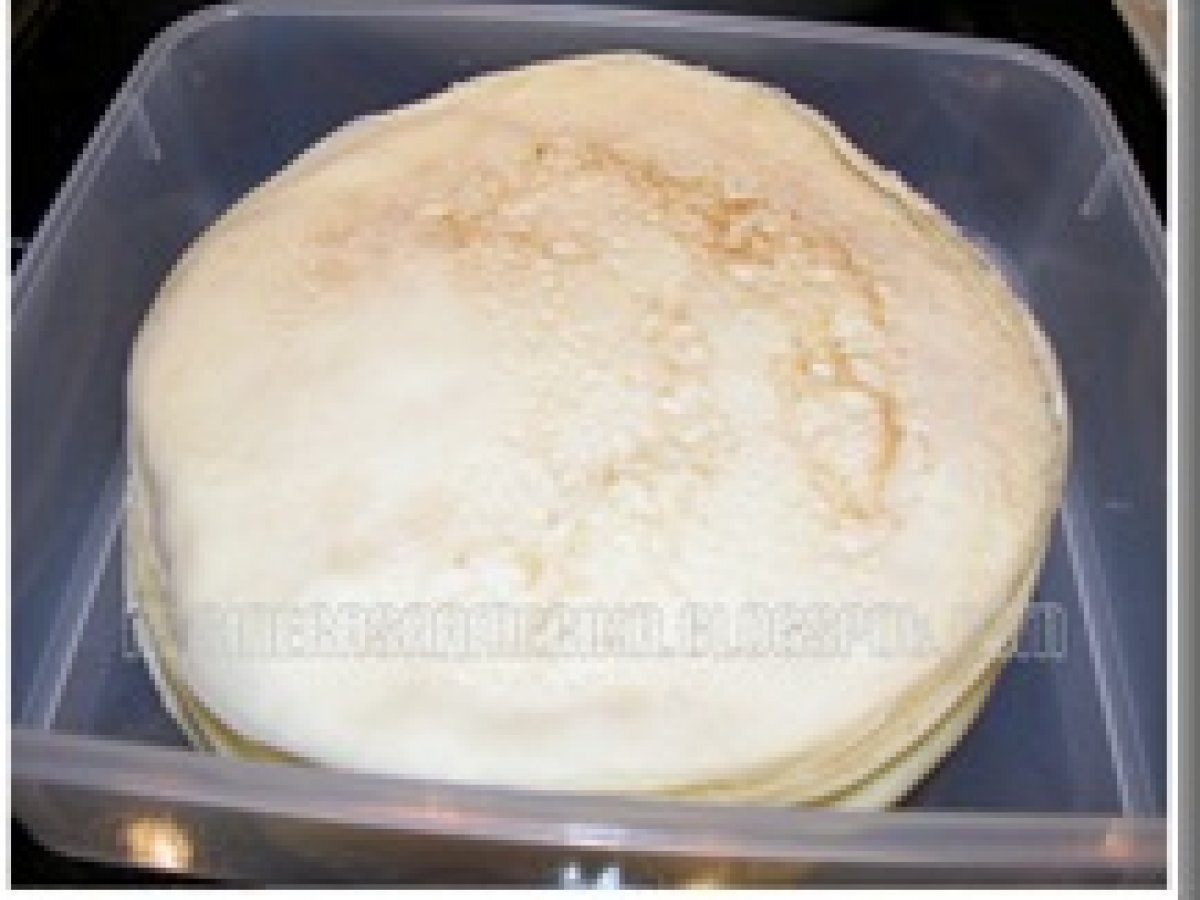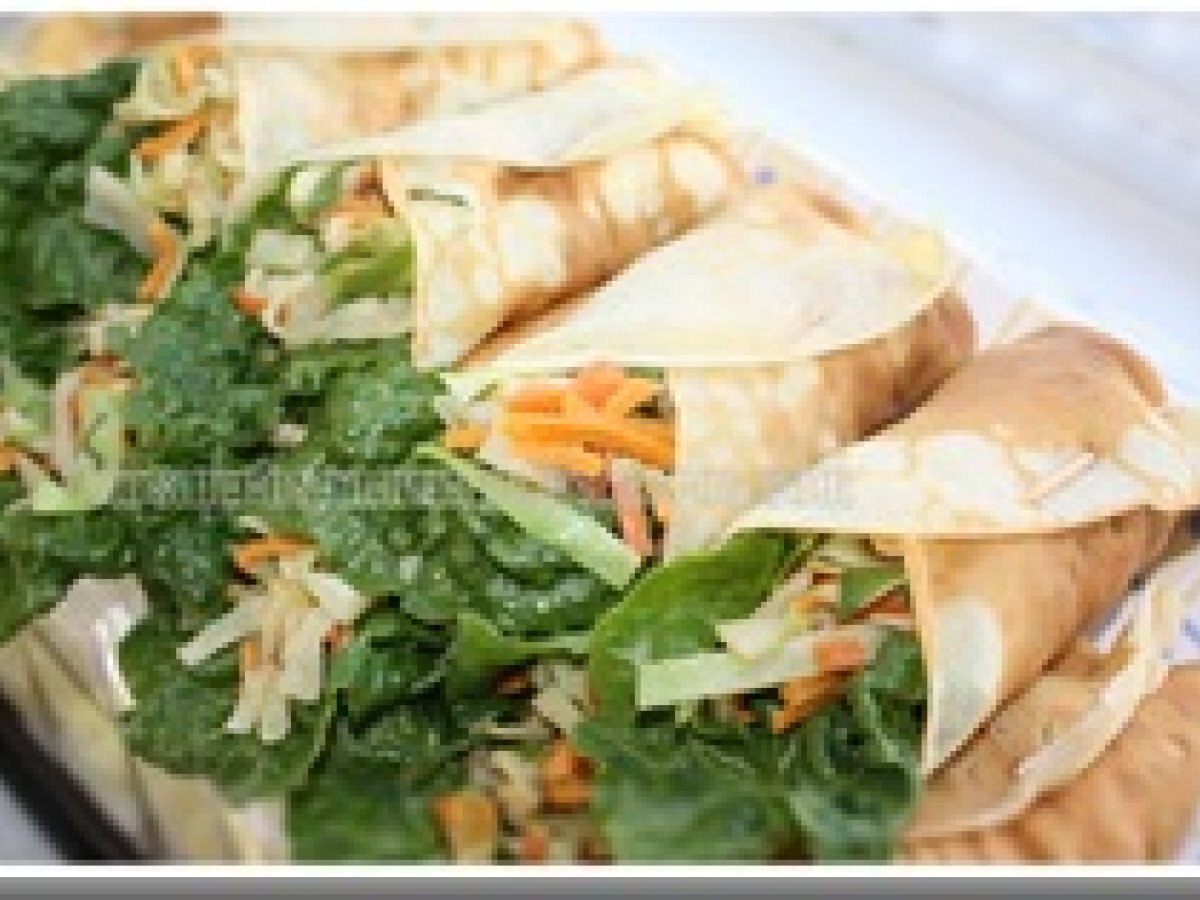 Questions:
Related recipes
Recipes