Fresh fruit and vegetable drinks made easy at home
Fresh fruit and vegetable drinks made easy at home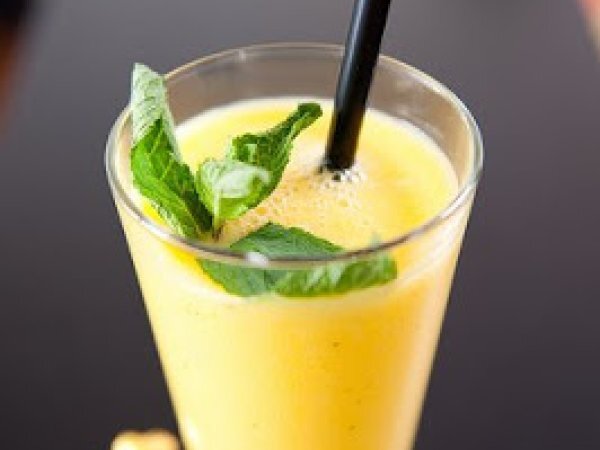 A variety of delicious drink to give you idea.
Ingredients
---
---
1 oz/25g watercress, rocket (arugula) or
spinach
---
1 tablespoon/15mL
lime
juice
---
---
3 carrots
---
2 apples
---
1 orange
---
1/2 peeled pineapple
---
1 small mango, peeled and stoned (pitted)
---
1/2 small papaya, seeded and peeled
---
4) For New York Egg Cream
---
3-4 tablespoons/45-60 mL chocolate syrup
---
4 fl oz/120 mL/1/2 cup chilled milk
---
6 fl oz/175 mL/3/4 cup chilled sparkling mineral water
Preparation
1) Quarter the apple. Juice the fruit and watercress, rocket or spinach with a juice extractor. Add lime juice to the mixture. Stir thoroughly to blend all the ingredients. Pour in a tall glass and serve immediately. That's it!
2) Scrub and trim the carrots. Quarter the apples. Peel the orange and cut into rough segments. Using a juice extractor, juice the carrots and fruit. Pour into a glass and serve immediately.
3) Remove any "eyes" left in the pineapple, then cut all the fruit into coarse chunks. Using a juice extractor, juice the fruit. Instead, you can also use a food processor or blender and process for about 2-3 minutes until smooth. Pour into a glass and serve immediately. Done.
4) Pour the chocolate into the bottom of a tall glass, avoiding dripping any on the inside of the glass. Pour the chilled milk into the glass on to the chocolate syrup.
Gradually pour the chilled sparkling mineral water into the glass, sip up any foam that rises to the top of the glass and carefully continue to add the remaining sparkling mineral water. Stir well before drinking.
Questions:
Related recipes
Recipes